...... that I like my food!  I also enjoy cooking, but for some reason I haven't done a foodie post for a while.  Yesterday, I thought I ought to use the two large sweet potatoes that I bought recently, so this is what I did.  I diced approx 225g of onions
and put them in a pot with a good glug of sunflower oil to sweat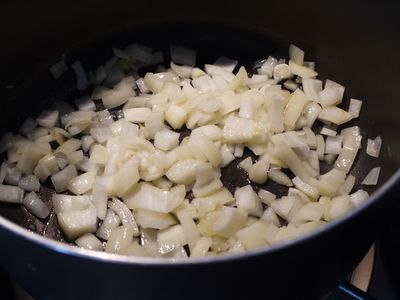 I then peeled and diced approx 1000g of sweet potato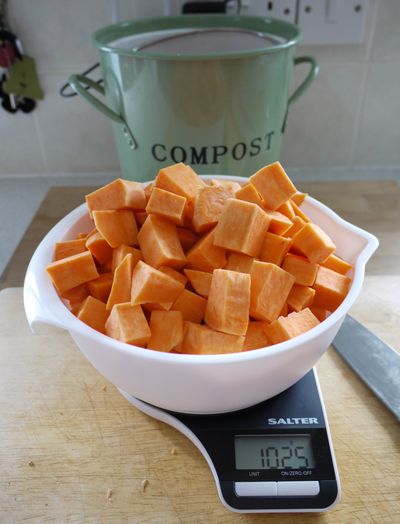 and added it to the onion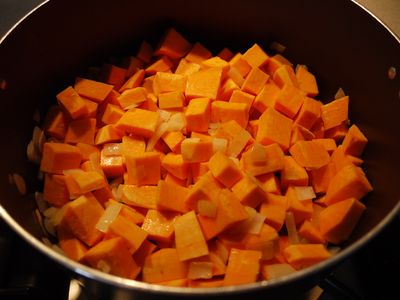 as I didn't have a spare chicken carcass lying about the place to make stock, I used my preferred stock pot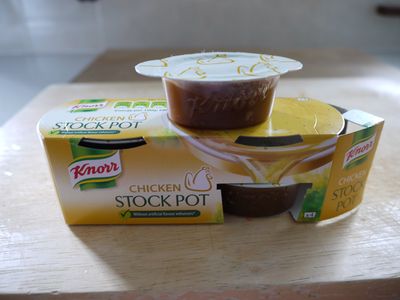 I added the stock and a tin of coconut milk .....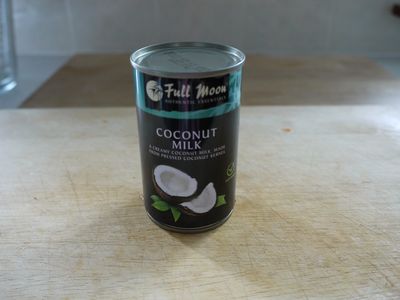 ...... to the sweet potato and onions, and simmered it until the veggies were soft - about 30 minutes
once it had cooled a bit, I whizzed it up with my stick blender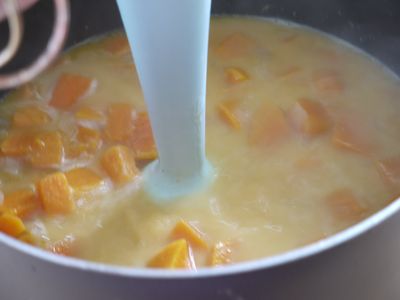 ok, at this point you are probably thinking that's nothing special ....... but there's more!  I diced approx 200g of chicken breast
and got the chilli and ginger out of the freezer.  You could of course use fresh ......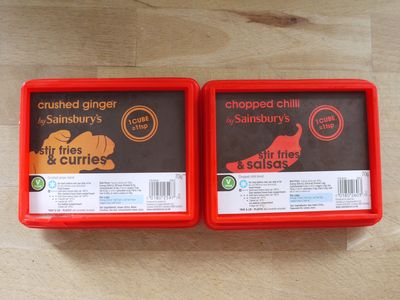 but these frozen cubes are handy to have, if you don't have fresh ones available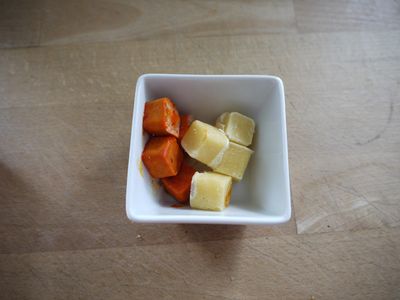 it didn't take long to stir fry the chicken
I gave Malcolm a little taste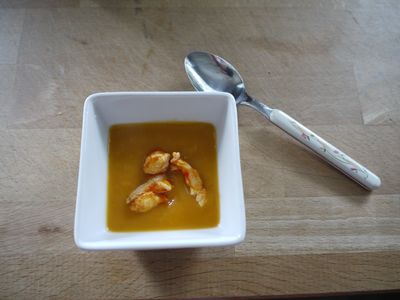 and of course tasted it myself.  We decided that it could do with more coconut (that was all there was in the store cupboard) and perhaps more chilli, as we both like spicy food.  The soup is now in the freezer - I think home made soup is one of the things that tastes better after it has been frozen.
While the soup was simmering, I looked out this recipe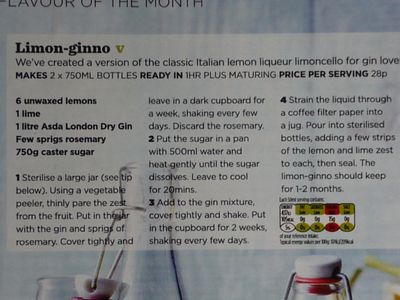 Stuart had asked me recently to make more limoncello for him, as he likes to put some in his lmp, so I thought I would try this gin-based version instead.  It is now in a dark cupboard for the next week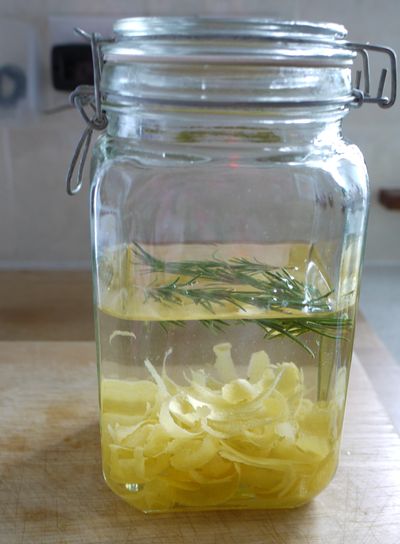 when I put it in the cupboard, I checked on the sloe gin, which has been maturing since December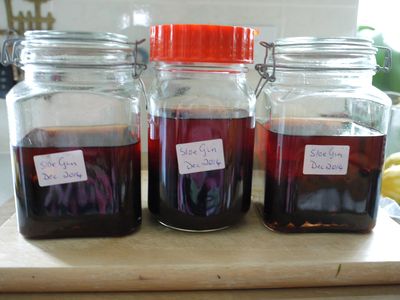 although it is pale ..... oh my, it is very, very good
that left one more task - to use up the six lemons!  I turned as ever to my go-to book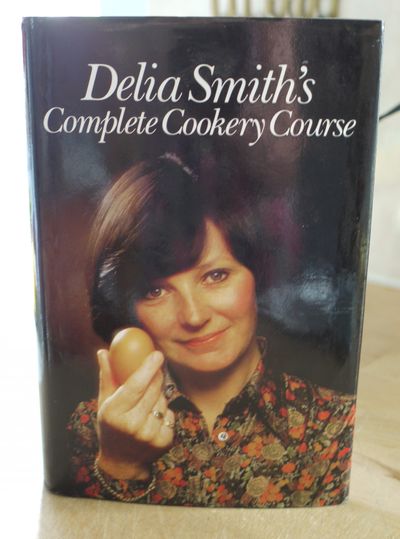 for this recipe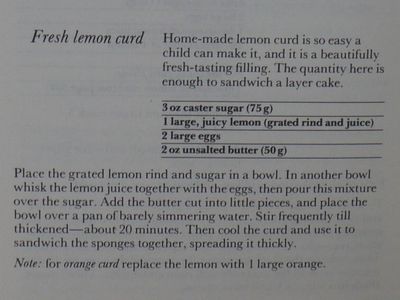 after twenty minutes of stirring this luscious mixture
I had three jars of lemon curd .......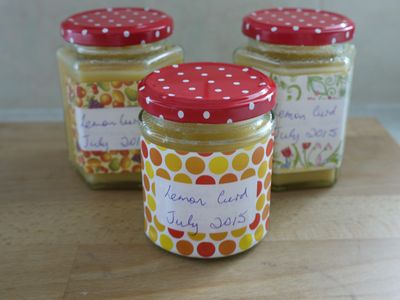 ....... and a very messy kitchen!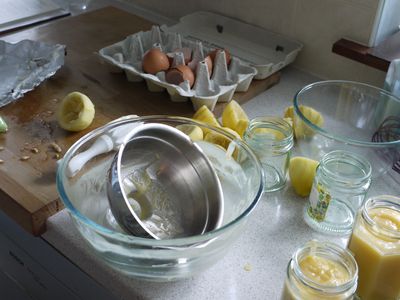 after all that, do you still have room for the Friday cake?  Of course you do!!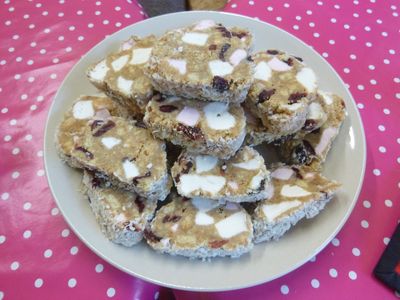 Malcolm is over in Berwick, and I am home alone ........ I'll tell you why on Monday!  Have a great weekend, love Anne