On Saturday morning we were treated to a colourful sunrise .......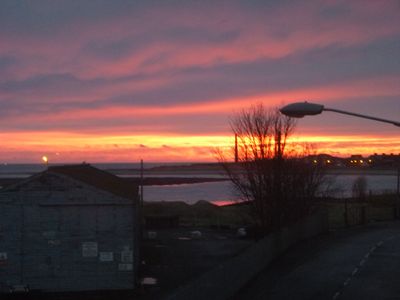 ...... and as the weather was better than forecast, we wrapped up warmly and braved the cold wind to go for a walk on the beach.  As you can see, the sea was rather rough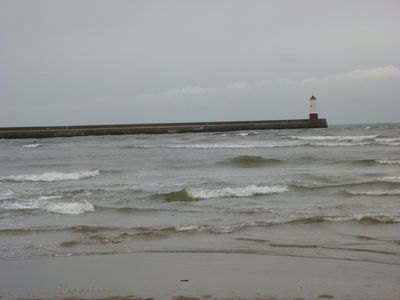 this tree stump looked as if it was growing in the sand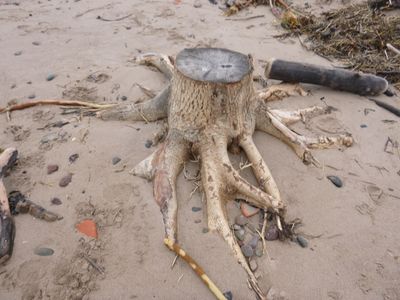 there are still a lot of tyres lying on the beach after the recent storms - we have no idea where they have come from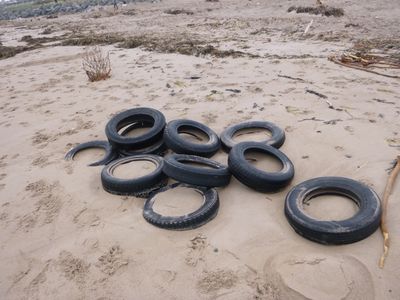 there are also a lot of turnips - I would have thought the seagulls would have eaten them, as they often scavenge for food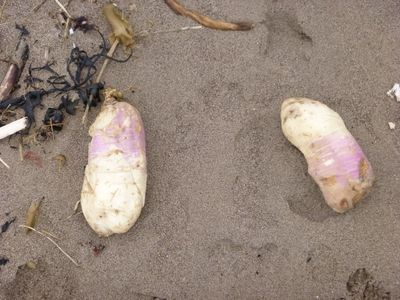 there are still great rotting heaps of vegetation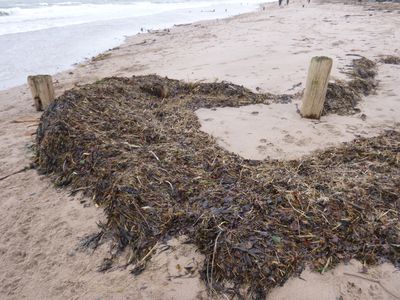 there are several piles like this one, which weren't there when we were last on the beach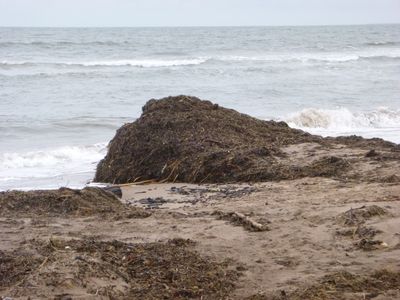 every so often along the beach there are stony stretches
the tide was coming in rapidly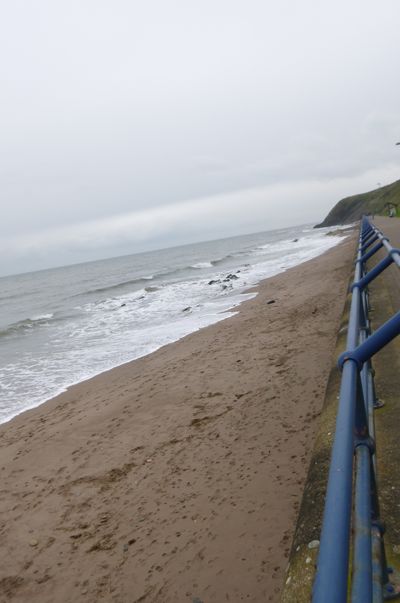 so we decided to retreat up on to the promenade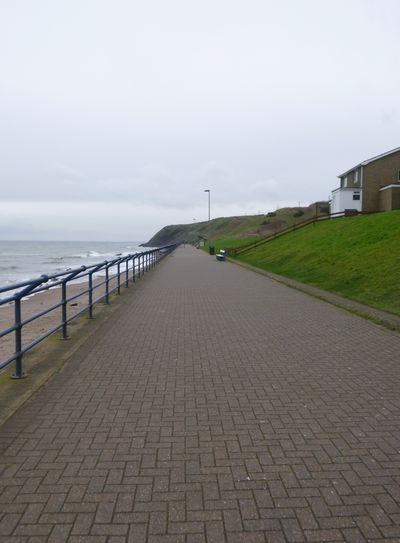 this dog had been standing, watching us approach, but as soon as I went to take her photo she sat down and glared at me!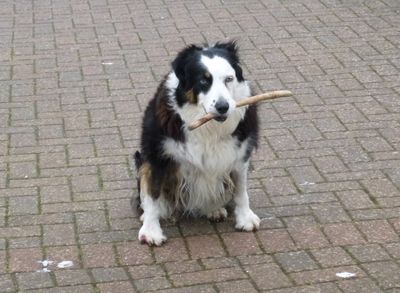 we were delighted that the cafe was open again, as we were frozen and in need of a hot drink, and some hot food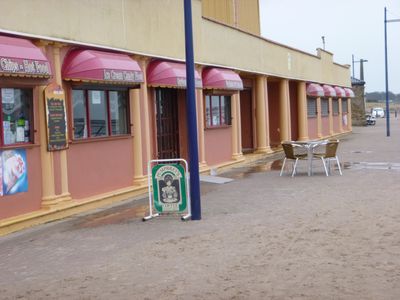 we may have had chips the previous evening, but that didn't prevent us from sharing a bowl for lunch!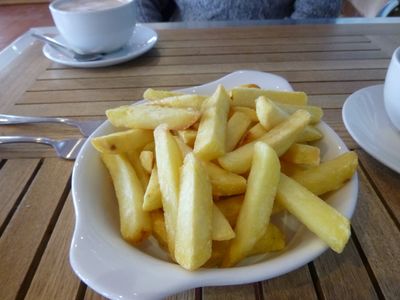 then yesterday on our way home, we popped into the garden centre in Kelso for a spot of sconnage.  Despite all those chips and the scone, when I weighed myself this morning I had lost half a pound!!  I may have to patent my new diet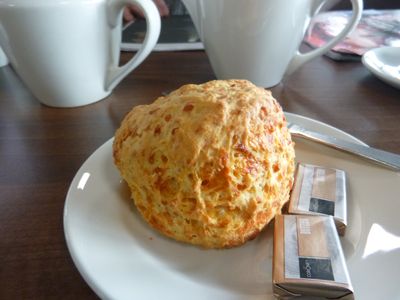 I'll be back tomorrow with lots of sewing, but to finish ........ I should print out this photo and hang it up in the bathroom for visitors to see - because we have our own little sewage plant, we have to be very careful about what goes down the loo!