We had a leisurely breakfast this morning, then pottered back home, stopping off for a cuppa and a scone.  Oh dear, I had left the camera in my back pack in the car, so no photo!
As soon as we got home, I got busy cooking.  I started with a sort of strawberry compote, as the strawberries were very ripe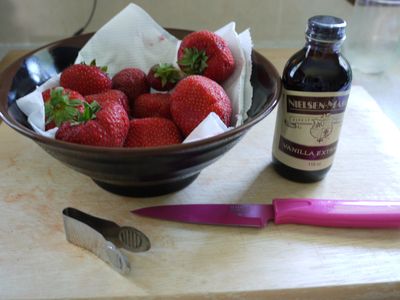 those of you reading this in the UK will no doubt know where my little gadget came from*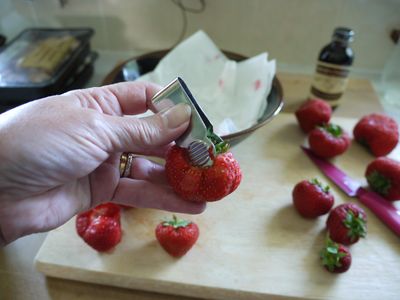 after slicing the strawberries, I put them in a small saucepan with some vanilla (you don't need to add any water) and cooked them gently until they were soft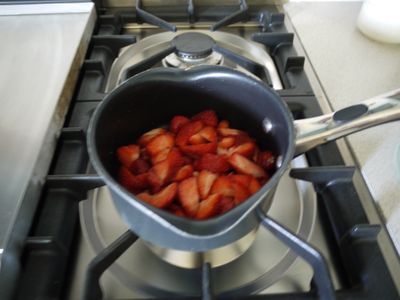 delicious with all sorts of things ........ if you want to be good, have the compote on top of your porridge, if you want to be naughty, have it with meringue and cream.  It will keep in the fridge for a couple of days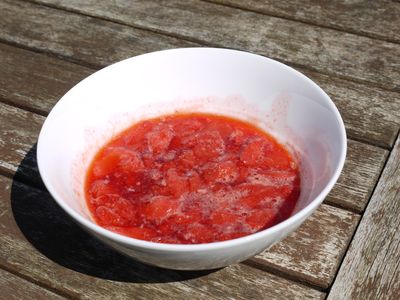 we are having beef olives for dinner tomorrow, so next up was an onion gravy to have with them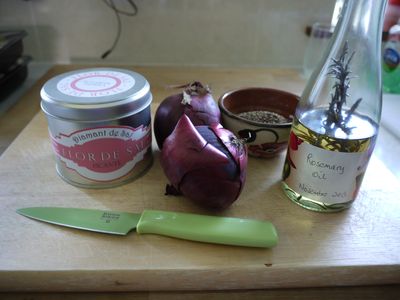 now you have to pretend that the last photo included a piece of pointy sweet red pepper!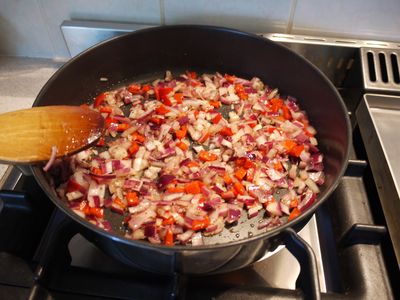 once the onion and pepper had cooked, I added some hot water and Bisto, then popped it in a jug to keep in the fridge overnight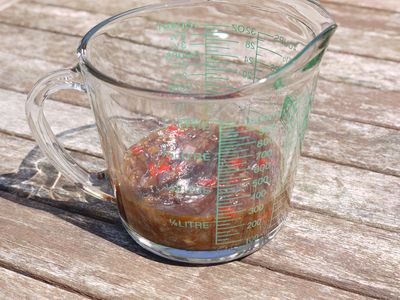 then it was on to tonight's dinner, using this recipe ...........
........ from this book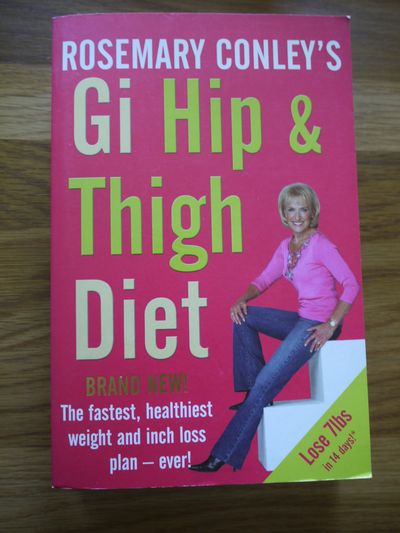 I replaced the kidney with mushrooms, and made double the quantity in the recipe, so that I can freeze the remainder for future meals.  I also made two individual pies rather than one between us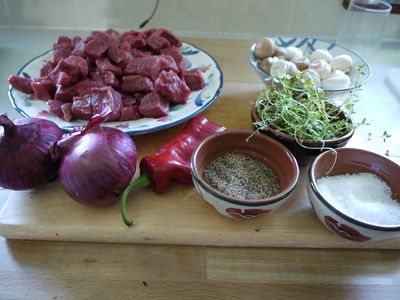 to go with the pie, Malcolm picked some of his green beans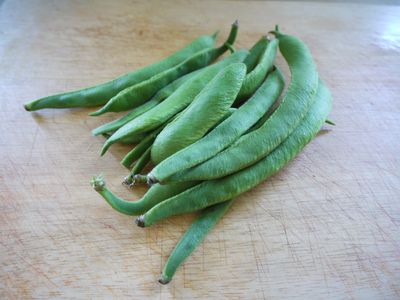 after topping and tailing them, I sliced them finely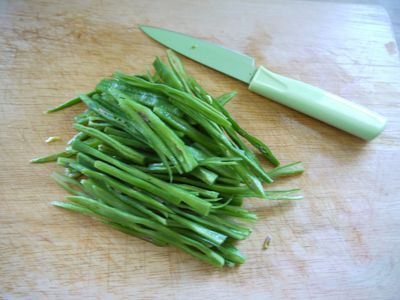 you might be wondering how a pie topped with filo pastry is in a diet book, but it's because the pastry isn't brushed with butter.  The recipe says to brush the pastry with a mixture of egg beaten up with milk.  I used that the first time I made the pie, but it wasn't very good, so this time I sprayed the pastry with 1 cal spray.  We enjoyed our dinner sitting out in the sun
Malcolm's beans  are growing as fast as we can eat them, and my courgettes are coming along nicely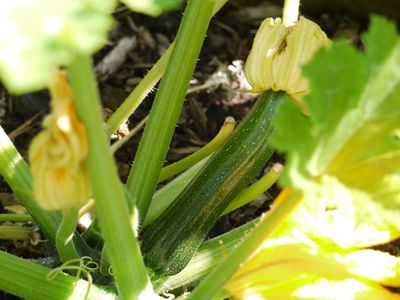 but to finish, a bit of a failure.  Our cherry tree has only managed to produce four cherries!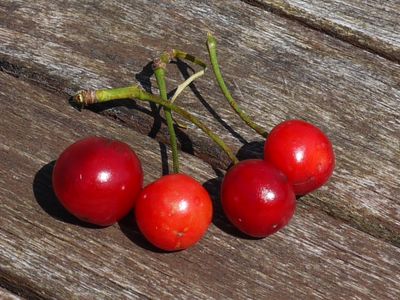 * yes it came from Lakeland