Last night I couldn't find a book ......... I started by looking in the bookcase in the lounge (sorry, I had to use flash to take the photos this morning, so some of them look a bit strange)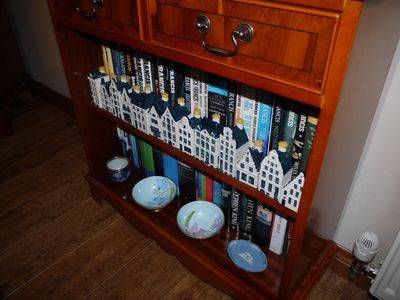 do you like our little blue and white houses?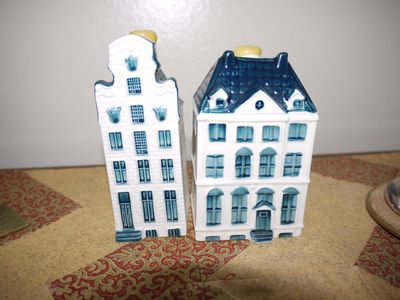 we were given one each time we flew Business Class with KLM - as you can see, we flew with them quite often when we lived in Indonesia. We never drank any of the contents,but it has evaporated from most of them!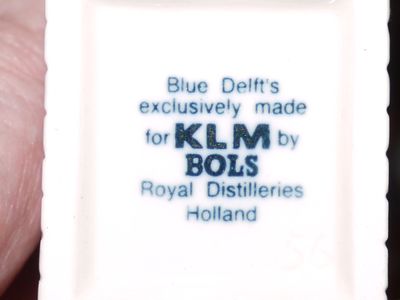 neither was the book in the piles guarded by JDtractor and SockMonkey on the coffee table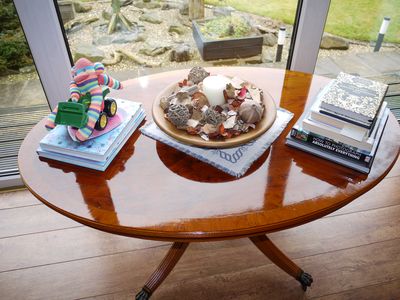 I knew the book wouldn't be in the kitchen bookcase, as it only has cookery books - it used to have gardening books as well, but for some reason they have been relegated to the hall cupboard!
in Malcolm's study, it wasn't on the Hedgehog bookcase, which we bought way back in the 80s at a craft fair in Winchester.  The man who made it said that he put the shelves at an angle, as he thought that women used bookcases to display ornaments, so they wouldn't be able to do that on the sloping shelves!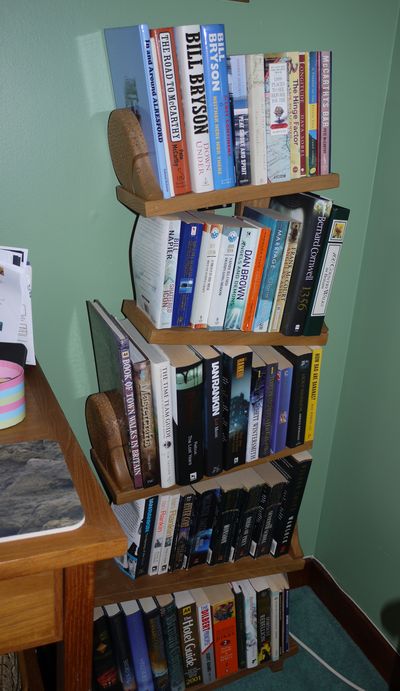 the other bookcase in the study didn't have the book either (the name plate on the bottom shelf was given to Malcolm in Indonesia - unfortunately they put his names the wrong way round!)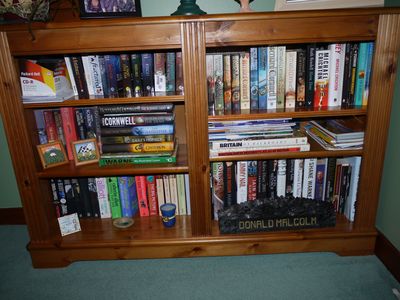 I knew it wouldn't be out in the studio, with my sewing, knitting and craft books, so that only left the somewhat overfull bookcase in the guest bedroom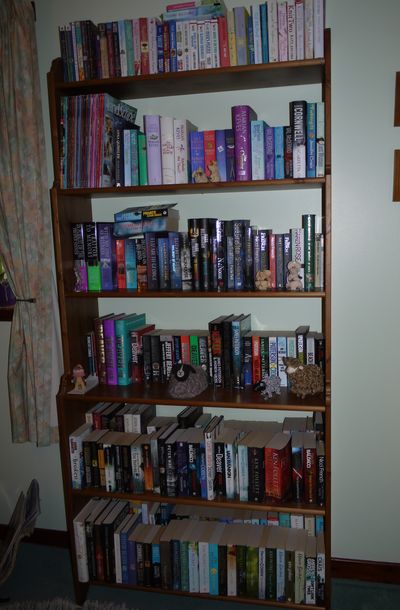 and yes, that's where the book was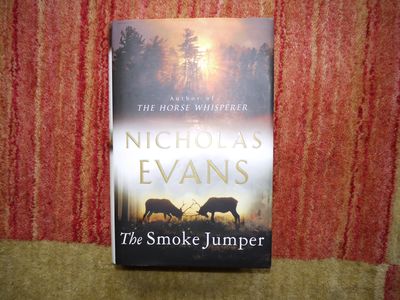 an update on Patrick's facial hair!  Last night he still sported his luxuriant moustache, but he also had noticeable stubble, which would suggest that he is growing his beard again!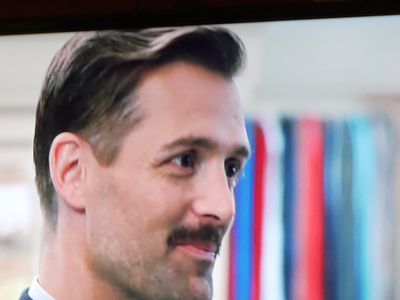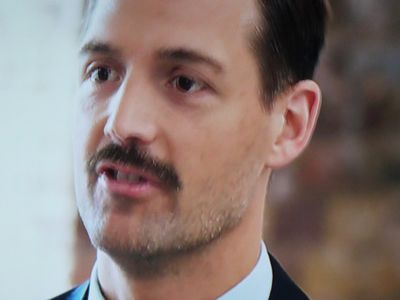 today's cake was a chocolate and fresh cream sponge - yes, every bit as delicious as it looks!!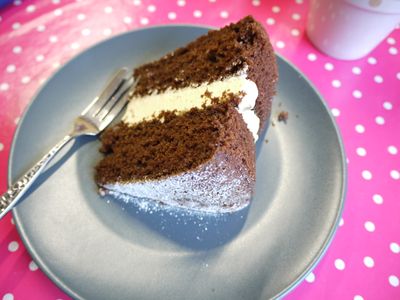 and to finish, a photo of the Birthday Boy, wearing his ball end sweater!  Stuart sent me this photo of Fraser's Dad in the sweater - I haven't heard yet if he liked it!!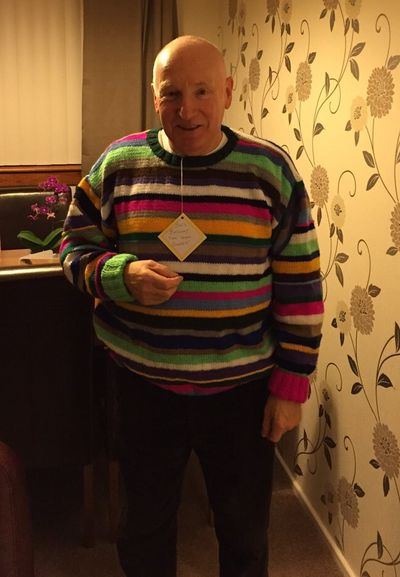 we aren't going over to Berwick until Sunday, as we will be having a romantic Valentine's dinner at home tomorrow (yes, even after 28 years of marriage, we still have romantic moments!) I hope you have a wonderful weekend, love Anne