……. but as I mentioned before, there is an embargo on the photos until after Abbey Quilters exhibition next month.  So today we have an update on the garden.  At the front of the house we have this narrow verge with "grass", which is just a pain for Malcolm to cut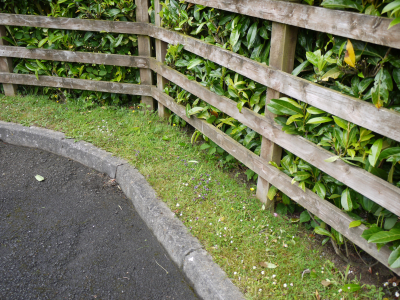 so he has gradually been digging up the grass/weeds, and replacing it with gravel, under which he has been putting weed-suppressing membrane
he has put a wooden batten across the verge to hold the gravel in place, and I will plant some little creeping plants to grow up to, and possibly over, the edge of the little border, to soften the edge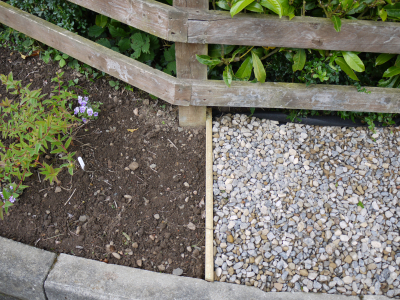 the gravelling of the long border is ongoing
if only all these little buds would turn into viable olives!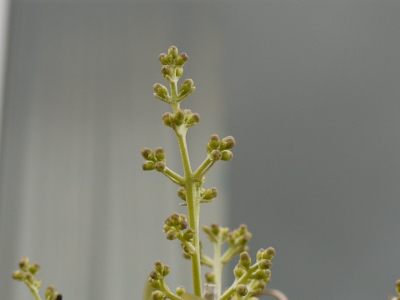 the last time we were at the garden centre, we had various vouchers to use, so we bought these two obelisks, one for the passion flower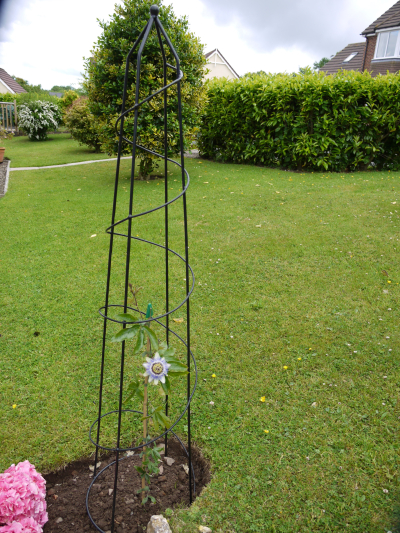 and one for the new climbing rose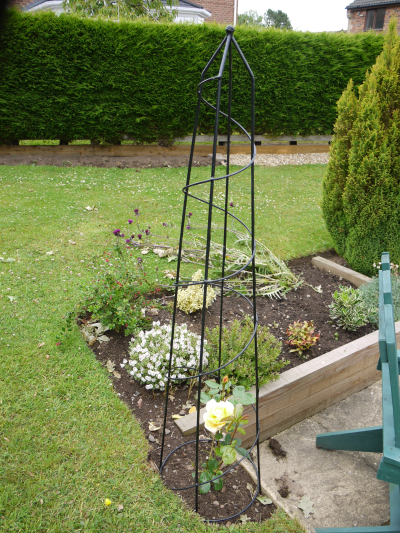 which has just started flowering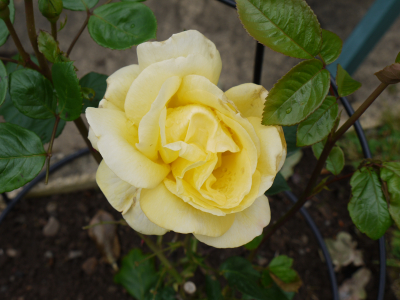 this poor thing was flattened last week by Storm Hector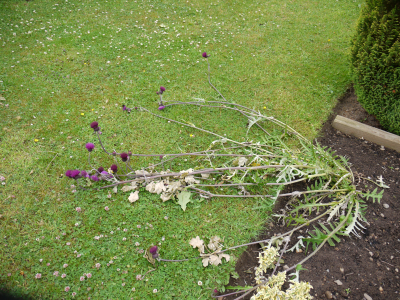 but we haven't cut it back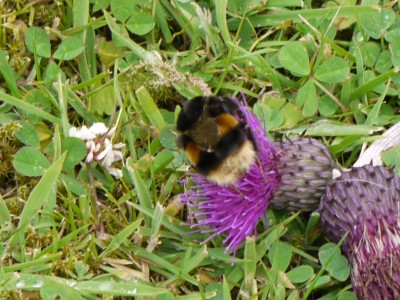 as the bees don't mind the flowers being on the ground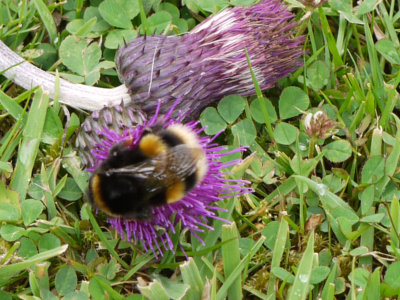 the apples are developing nicely - I just hope they taste better than they did last year, when they were inedible!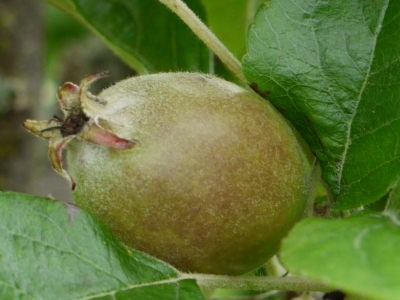 I think we are going to have to remove the little holly tree on the right, as it is just too close to the spirea.  Hopefully we can dig it up and replant it, but if not, regrettably it will have to be cut down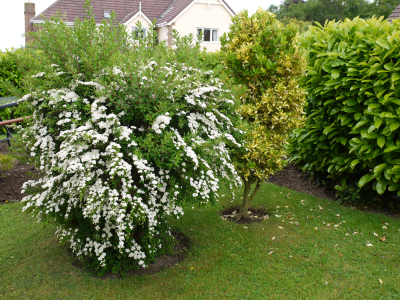 our little bottle brush has flowered - it isn't quite as grand as the ones that we have seen when we have been on holiday in Australia, but it is a lovely reminder of those wonderful holidays!