It's quite a while since I did a cooking post, so when I was trying out a new recipe yesterday, I thought I would share it with you.  I started with two pieces of turkey breast, because that's what I had in the freezer, but I would probably make it next time with chicken breasts.  Having put the turkey between two pieces of clingfilm .......
I beat it with my rolling pin until it was flat and thin.  This was very therapeutic - I just imagined that I was bashing my least favourite politician!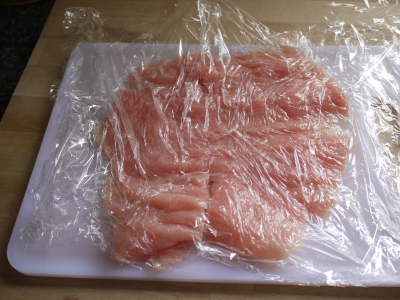 ready for the next stage.  Plain flour, an egg and Panko bread crumbs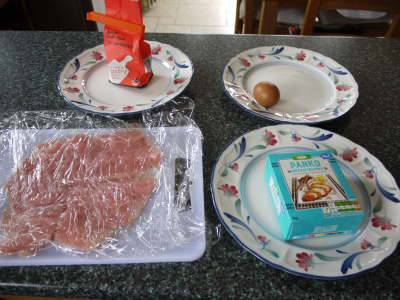 I tipped some flour on to the plate and added some flavoured salt, beat the egg and tipped out the breadcrumbs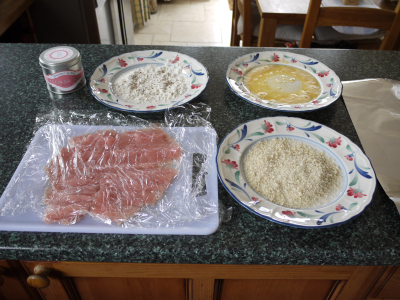 the first piece of turkey, coated with flour
then dipped in the beaten egg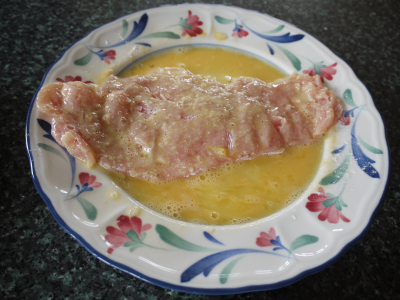 both pieces of turkey coated in the breadcrumbs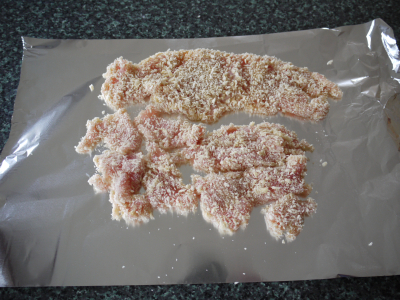 on a less busy day, I would have cooked the rice and made the Katsu curry sauce , but I had been very busy, so it was into the store cupboard for ready made ones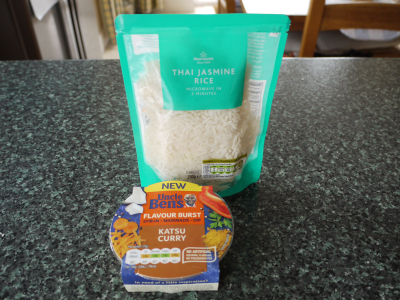 while the curry sauce was heating, I put some sunflower oil on the griddle pan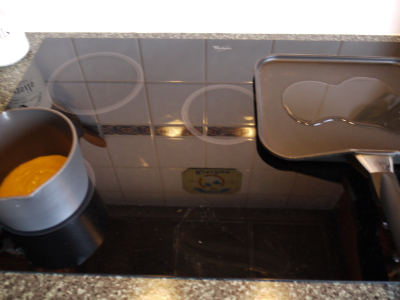 then while the turkey was cooking, I popped the rice in the microwave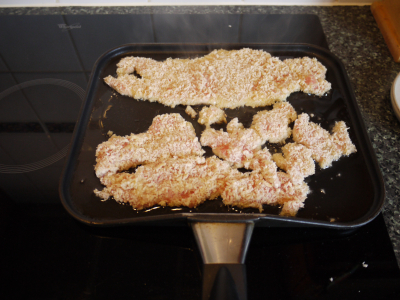 when the turkey was cooked, I sliced it up and piled it on the rice, then topped it with the curry sauce.  It was delicious, and will definitely be added to our dinner menu!