First, an update on Jennifer.  She had tripped and fallen on Wednesday morning, breaking her right leg very badly above her knee.  She had major surgery yesterday to insert a metal plate to repair the break.  But when we visited her this afternoon, she was remarkably upbeat and positive.  She is facing a long recovery, so we are so pleased that we moved here last year, as we can be on hand to help.  She said to thank you for all the lovely comments  you left for her.  Before we went to the hospital, we went to Newbiggin-by-the-sea for some lunch.  The weather was terrible, with huge waves pounding on to the beach
and threatening to engulf "The Couple"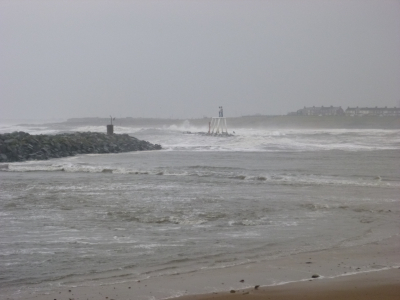 it was all in stark contrast to our sunny walk on the beach last Friday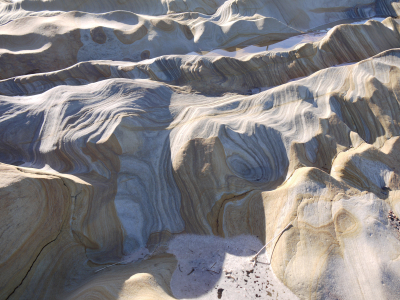 these rocks are fascinating, where they have been eroded by the elements to show the different layers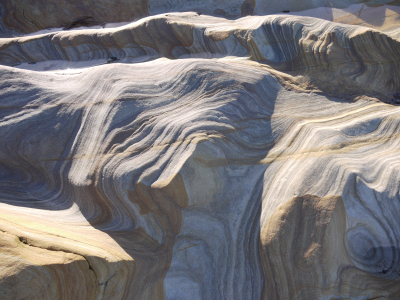 this hollow is confusing, as it looks as if the water is sitting in one side, but it is a vertical hollow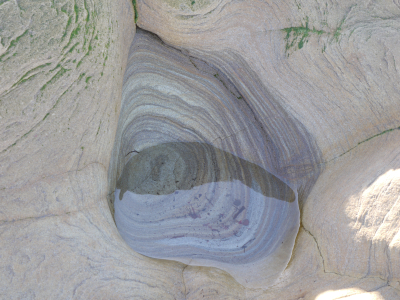 we walked to the end of the beach, then came back up on to the promenade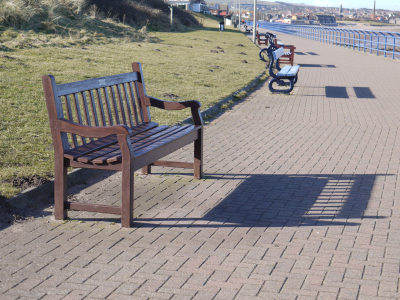 where the sunshine gave us .......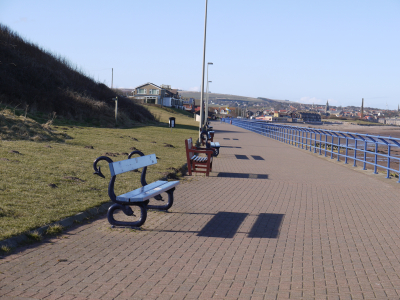 ........ lots of shadow shots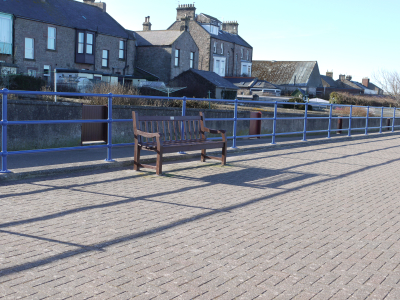 I remembered my own advice to look up - and captured old chimneys and blue sky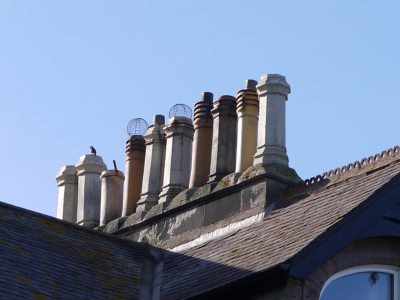 and a seagull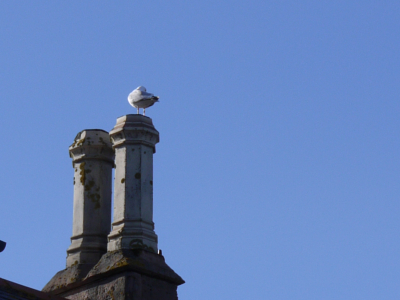 whoever had walked on the sand before me had somewhat larger feet than me!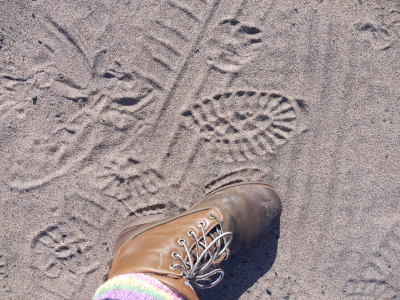 the crocus were enjoying the sunshine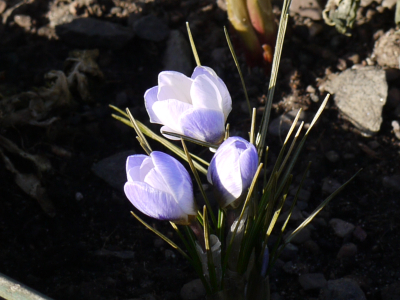 back at the flat and looking out over the dock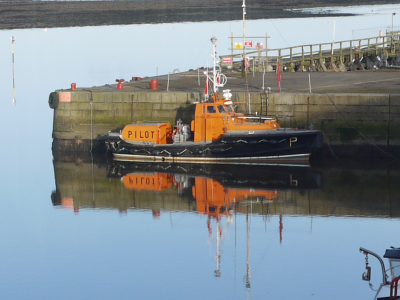 the water was still - perfect for reflection shots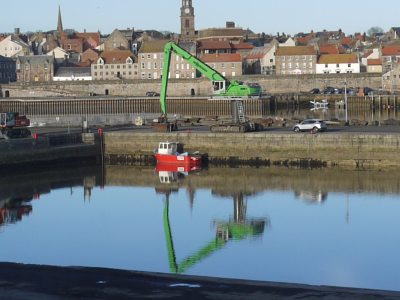 we waked over to town for a bite to eat, and on the way back, stopped on the old bridge to take more reflection shots
it was just getting dark so the streetlights were lit on the bridge, so they too were reflected in the river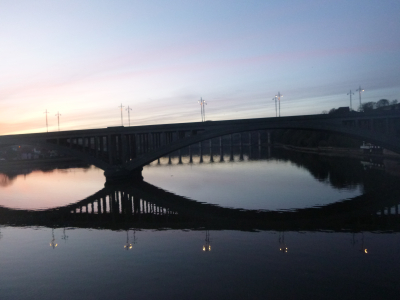 Malcolm requested this shot, with the rowing club  enclosed by the bridge and its reflection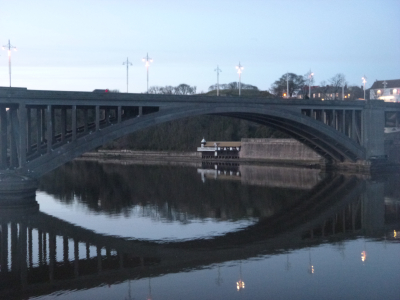 then this shot is looking over to the opposite bank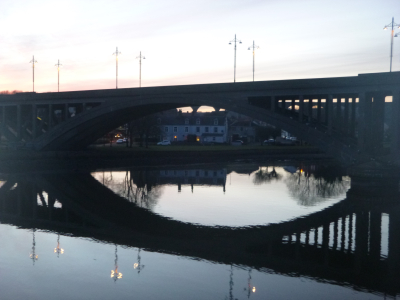 it's Friday, so that means a round up of scones and other tasty things!  We shared this scone last Saturday - it has sun-dried tomato, feta cheese and olives in it (I picked the olives out of my share and gave them to Malcolm!)
then yesterday when we in Amble, we were somewhat naughty and not only shared a (small) cheese scone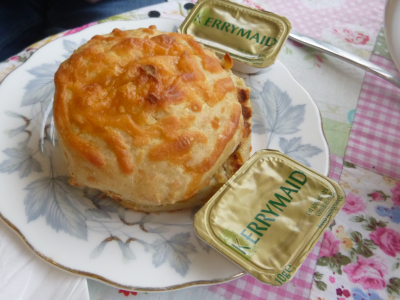 but also a toasted teacake (which meant we had a very frugal lunch!)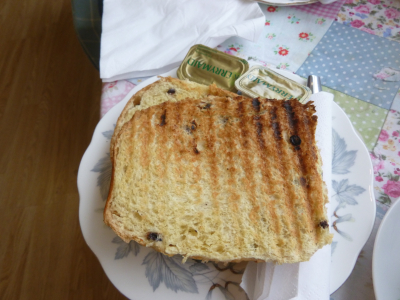 two last photos from our beach walk.  Malcolm picked up a lot of driftwood .......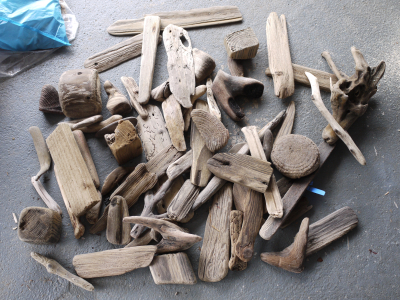 ....... and a lot of golf balls - we have no idea where they came from!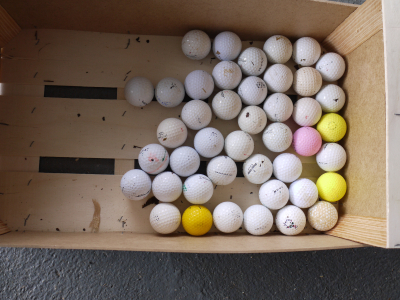 the forecast for tomorrow is miserable, so I will be keeping warm and dry in The Attic, and getting on with some sewing.  Then on Sunday we will visit Jennifer again - I'll have to get her some little goodies (today I took her my "emergency" bar of chocolate - I always have a bar of posh chocolate in the cupboard!).  I hope you have a good weekend, love Anne