There were some of you (you know who you are!) who thought that they were going to see handsome young men with rippling muscles when they saw the word Chippendale in Wednesday's title.  So to make up for your disappointment, here is such a young man - but I won't make you envious by also showing you the photo of the two of us with our arms round each other!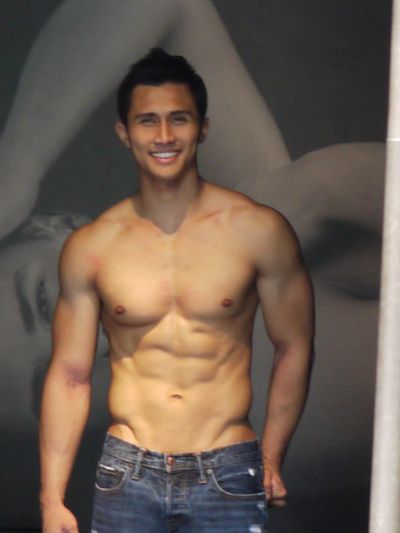 there was great excitement this afternoon when Malcolm's new shed arrived
the sun decorated it with a super shadow shot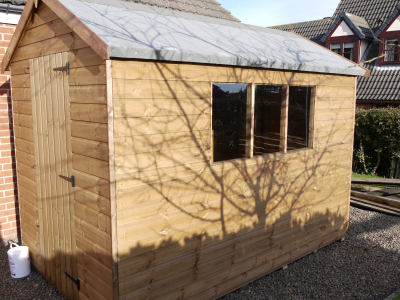 the three windows will give him plenty of light.  The first job will be to build a large workbench across the back wall, where he can set up his big saws and his lathe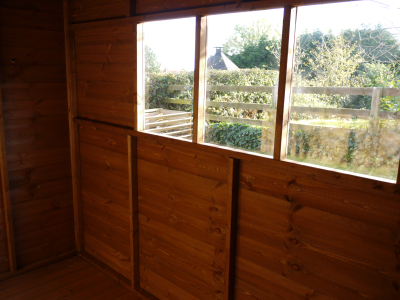 I have been doing a lot of sewing, but I can't show you until next week, when I do the next report on my progress on my  17UFOs.  But I can show you this - remember I put the top heart the wrong way up on the right hand block?  Well, I made another one with the heart the right way up, but I can't decide which one I prefer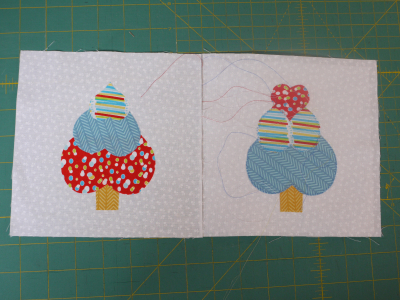 when I was at the class with Lucie, I invested in this gadget to make yo-yos (or if you are old-fashioned like me, you will call them Suffolk puffs)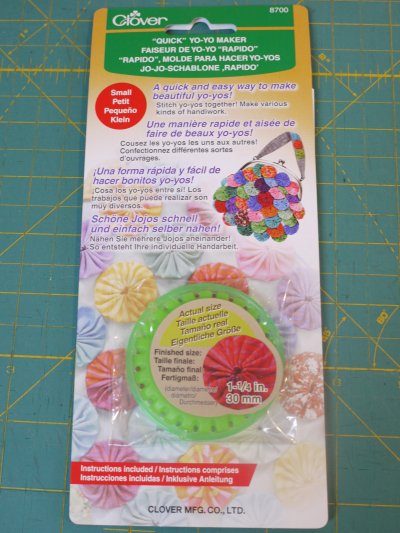 and this afternoon I made my first yo-yo with it,  It is a lot easier making yo-yos with it, so I may even invest in some other sizes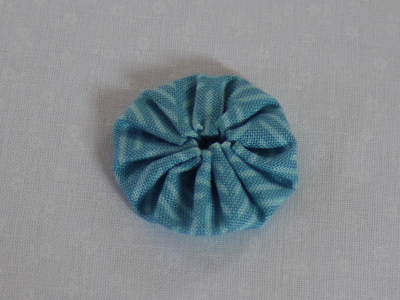 I had looked and looked for this Sue Spargo book on my shelves, and in the end thought maybe I hadn't bought it after all.  But of course, as soon as I stopped looking for it, I found it when I was looking for something else!
I had already sorted out fabric and threads (and worked a sample)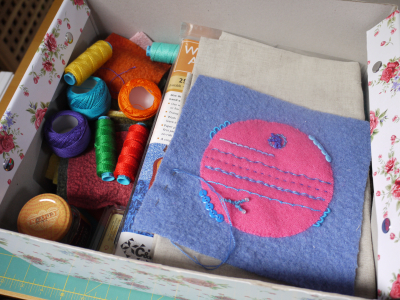 and more threads and needles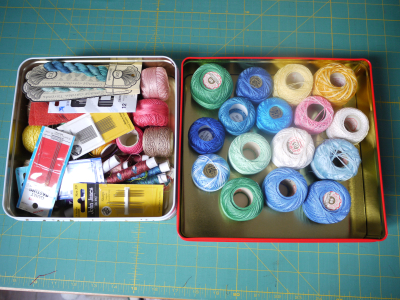 and I bought these gorgeous pieces of woollen fabric when we were in Wales.  I gave them a hot wash to lightly felt them.  But I will have to wait until next year to make a start, as I have a lot of sewing to do over the last two months of this year!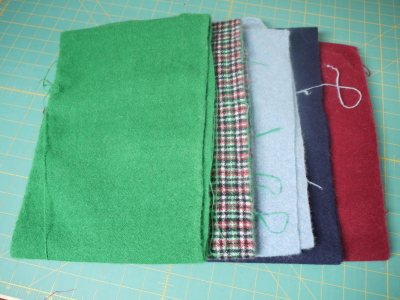 when I was taking the photos of the shed this afternoon, a microlight flew over ..........
at the same time as a jet, far above it, but I couldn't get them in the one photo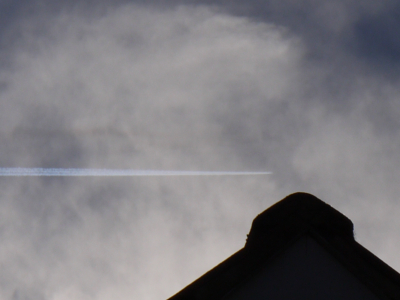 and now, the Friday food!  Today we have a cheese and bacon scone, which was served with some onion chutney - delicious!!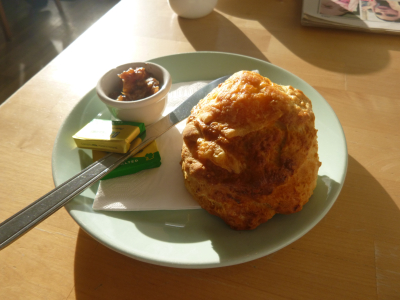 we will be heading up to the flat tomorrow, so hopefully we will be out and about, walking on the beach!  Have a great weekend, love Anne