I realised that it is quite some time since we had cut creatures on the blog, so after lunch I popped out with the camera to put that right.   The ewes are getting plump - they will probably have their lambs at the start of April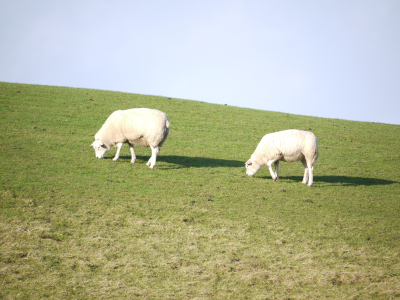 it's a tiring life spending the day eating grass!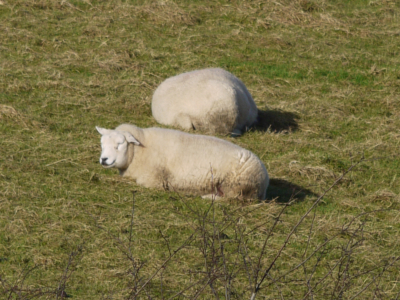 the grass is still very green for this time of year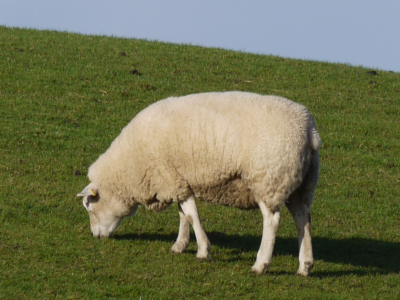 I wonder if they get bored with grass?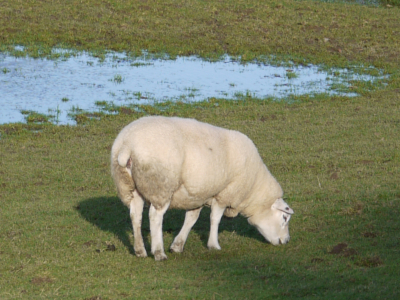 these two look as if they have had a shampoo and blow dry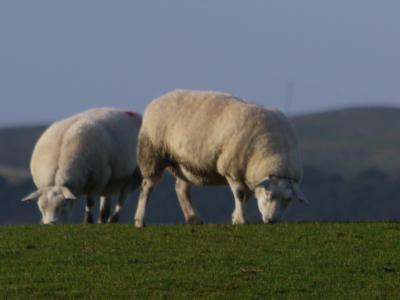 I don't think I have seen sheep before with their fleece parted in the middle like these three - and did you notice that amazingly they all faced the camera and didn't turn round and present their bottoms as they usually do!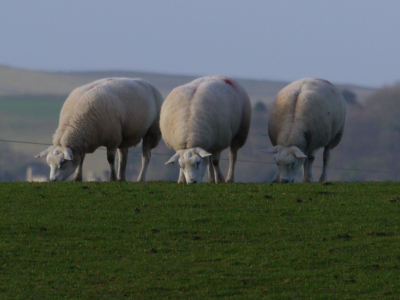 I walked on up the road to have a look at the horses.  The field was very muddy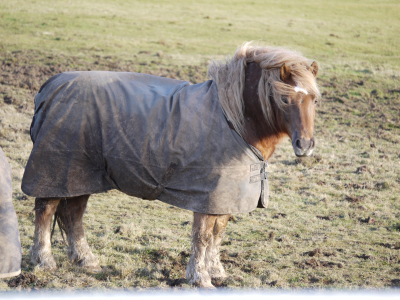 and this one looked extremely fed up with the cold windy weather
this donkey was having a good scratch against the back of the trailer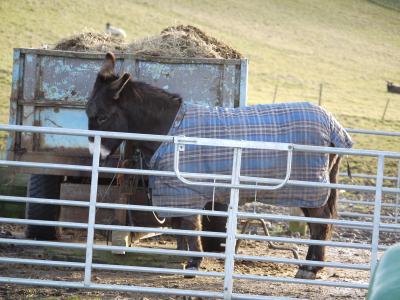 while this one peeped round the corner from the stable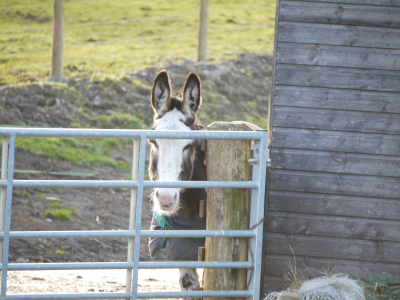 we have had a visiting bird in the garden for some months that I just haven't managed to take a good photo of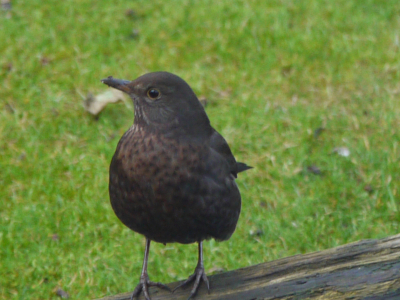 they mostly turn out like this
as it bobs up and down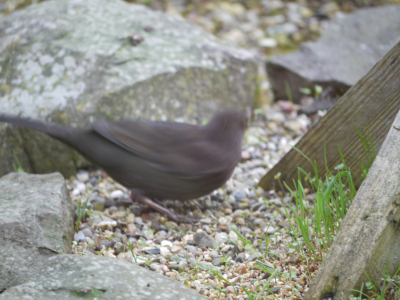 so finally, a reasonable photo!  I had wondered what sort of bird it is - it looks part blackbird and part thrush.  Then I saw a mention in a newspaper that it is a European blackbird.  It is quite a bit bigger than the pair of blackbirds that live in the front garden, but they co-exist quite peacefully, pottering about under the bird table picking up spilled seed