Before I show you Nelly and all her bling, I realised that I hadn't shown you the finished Advent calendar.  Here it is hanging on the kitchen door - and there may be one or two little chocolate treats hiding in the pockets
so here is the fabulous Nelly, auditioning some beads, and a button for her eye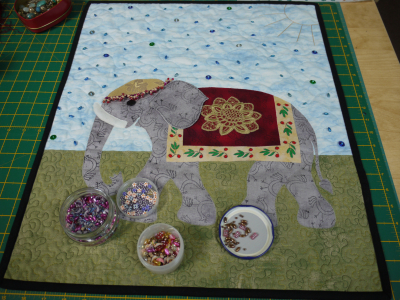 the gold ric rac looks good on her saddle cloths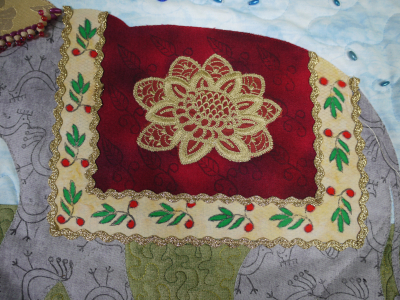 aaaaah - that's better, with her eye and ear stitched in place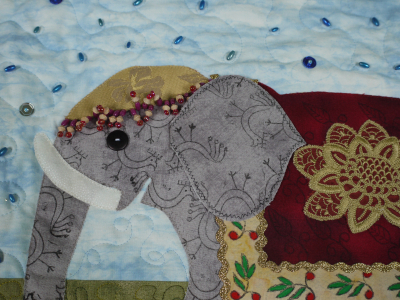 her ear is only anchored on the left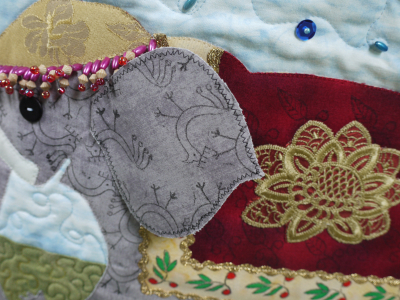 next, I added her ankle chains
all this bling is looking good!
I decided to add a bit of colour to the sun, using foil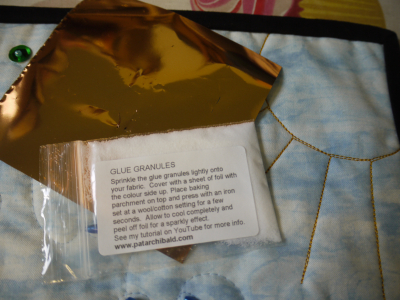 a light sprinkling of glue granules over the sun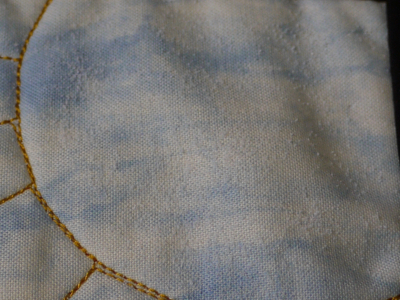 the foil laid over the sun
then covered with baking parchment, to protect it while I used the heat of the iron to melt the glue
after letting the foil cool, I peeled it off, leaving behind the patches which had stuck to the glue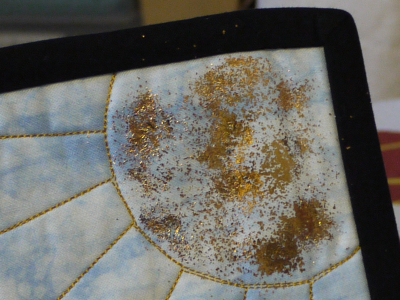 she's looking good!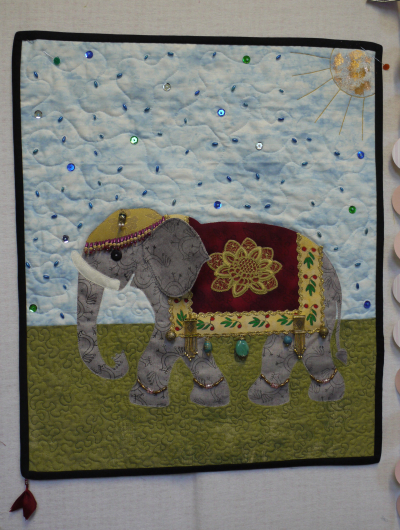 but what's that hanging from the corner?  It is a little handmade silk tassel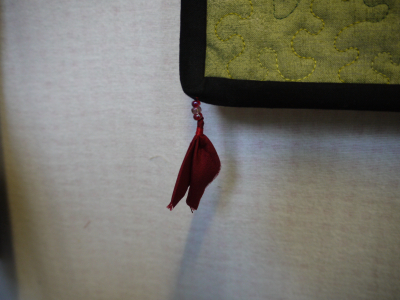 when I was working on her on Monday, one of the Abbey Quilters, the lovely Lorraine, gave me this bling to add to her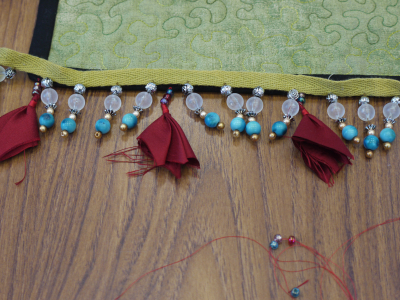 there followed some discussion about where to position the dangles - just below her feet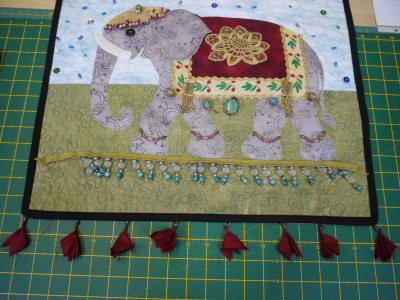 over the binding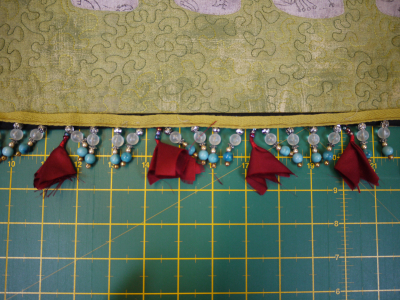 or under the binding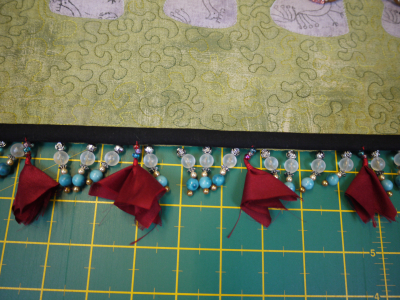 under the binding got the thumbs up ....... so here is Nelly all finished, looking fabulous!!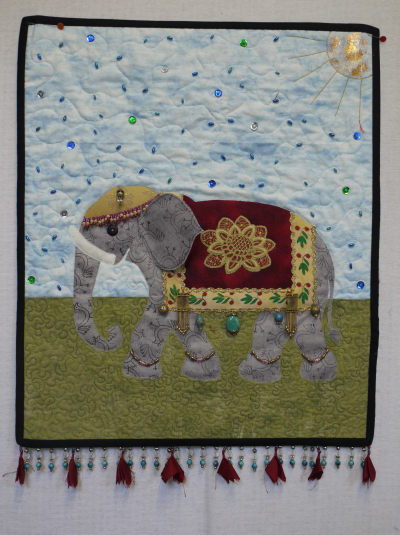 a little bit of fun to finish!  They say you should have a varied diet, so that's what we did on Sunday to vary ours ........ instead of sharing two scones, we shared a scone and a mince pie!!