On Saturday the sun was shining, so we decided that rather than going for a walk on the beach, we would have a day out in Eyemouth.  The first thing to catch my eye was this somewhat complicated knot - and its shadow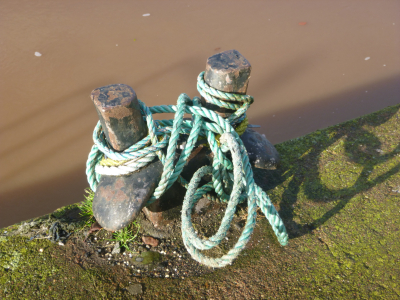 an imaginative bit of upcycling in front of the Lifeboat office!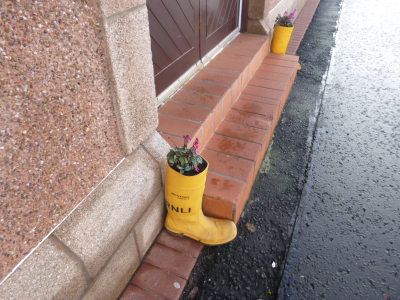 the water in the harbour was brown from the river running into it, following some very heavy rain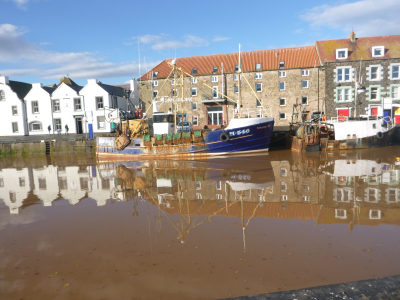 a family of swans ........ I'm assuming that is the male swan who walked forward to guard the others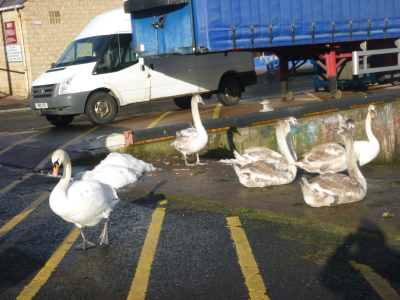 I think it is unusual for so many cygnets to survive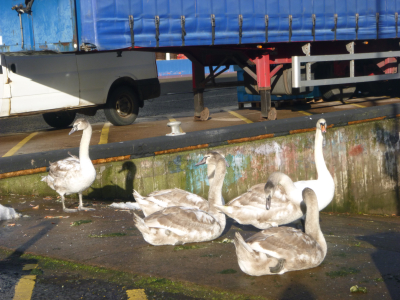 we were a bit concerned watching this little fishing boat coming into the harbour.  It was rocking from side to side, and at one point we thought it might roll over
the last time we were in Eyemouth, they were preparing the site for this memorial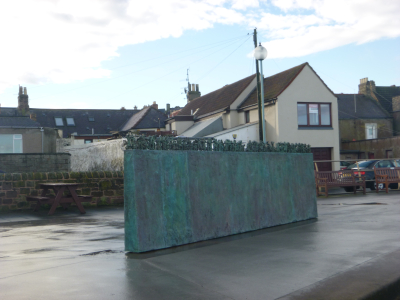 you can click on the photos to enlarge them, to make them easier to read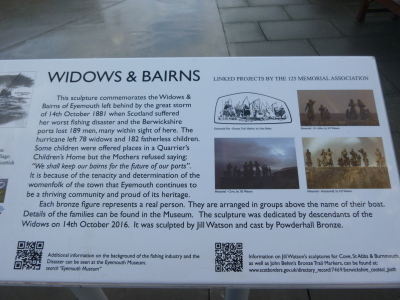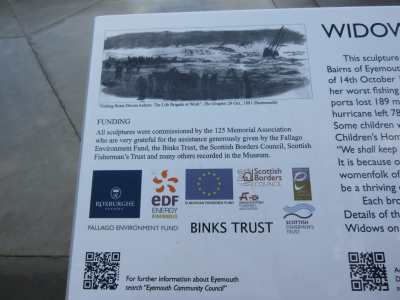 it is hard to imagine what the families must have gone through, waiting and watching for the men who didn't come home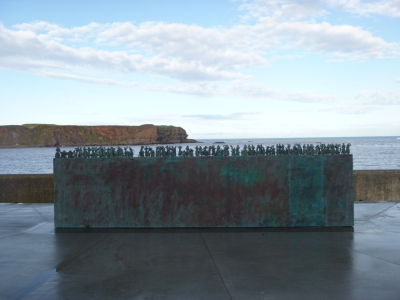 although the figures are only a few inches high ........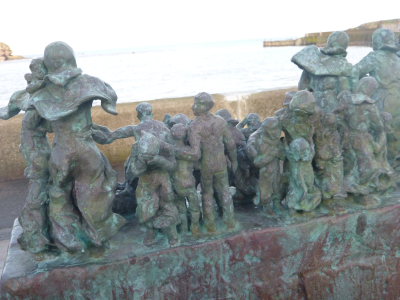 they convey the emotions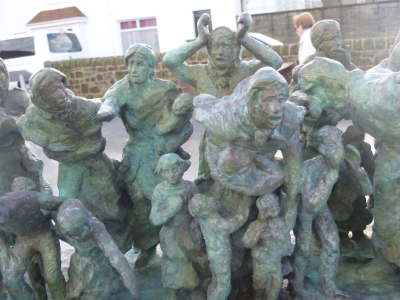 I popped into Whigmaleerie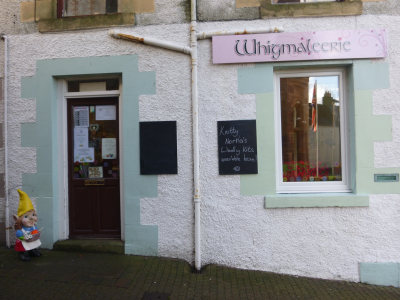 for some more sock yarn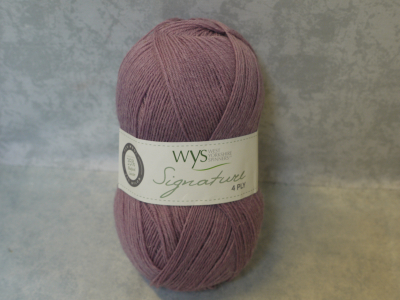 I hadn't seen this one before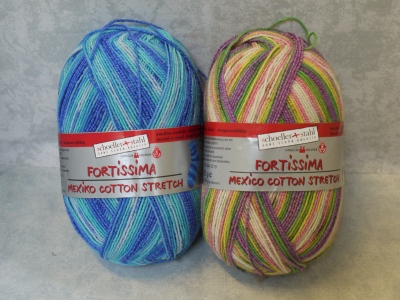 as you can see, it contains 39 percent cotton, so it will be interesting to see how it knits up (hey, Meredithe, I've just started pair 13!!)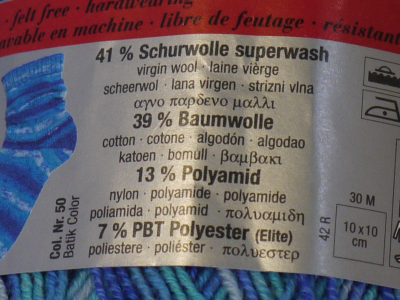 Malcolm was rather taken with these seats made from pallets ....... perhaps he will make one for the garden?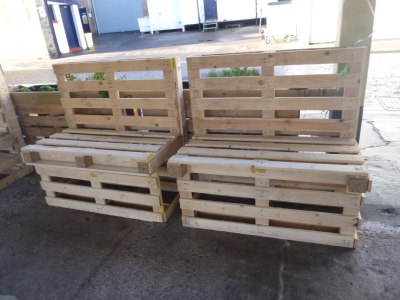 the planters weren't as stylish as the ones he has made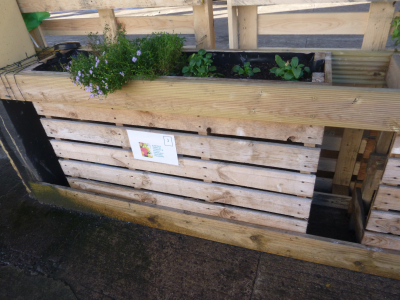 a random heap of rope and lobster pots
Malcolm spotted this shadow shot on a boat
brand new lobster pots - one of them would look good in the garden with plants in it
we usually see this boat at St Abbs ...... I wonder why it has been moved to Eyemouth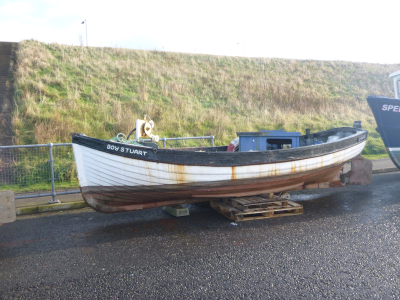 I liked both the name and the cute little bee on this boat
Malcolm tells me this is a sacrificial anode*, attached to the bottom of a boat  .........
for weeks now there has been a song played constantly on the radio called Cakes by the Ocean, hence today's title (although we were by the sea, not the ocean!!)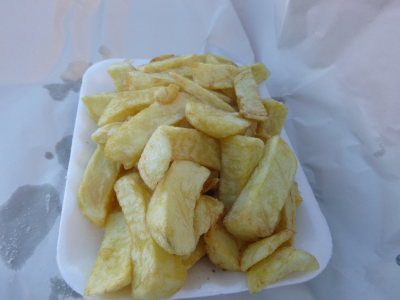 * you can find out what that means here