On Monday we will celebrate our Pearl Wedding Anniversary ........ yes, thirty glorious years!  Here we are looking slightly apprehensive as we set off for the Registry Office in Winchester  (all these years later, I still have the scarf, as it was the first present Malcolm gave me!)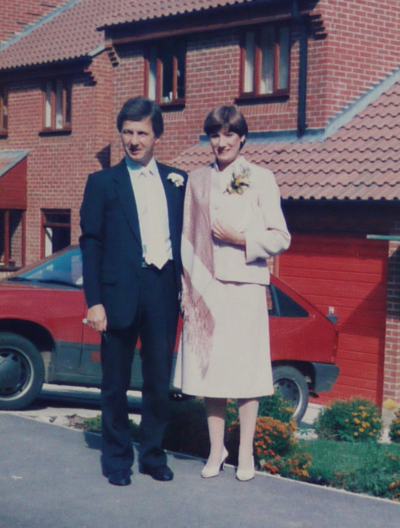 our friends Jo and George were our witnesses, and Stuart was delighted that he got to sign the register as well!  We were married by two lady Registrars, who had a box of tissues to hand for our happy tears (only George didn't shed a tear!)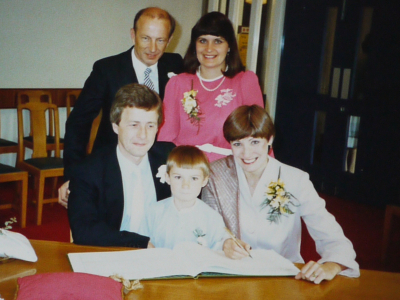 posing on the steps of the Registry Office - what you can't see is the statue of a naked man on a horse, which was in front of us!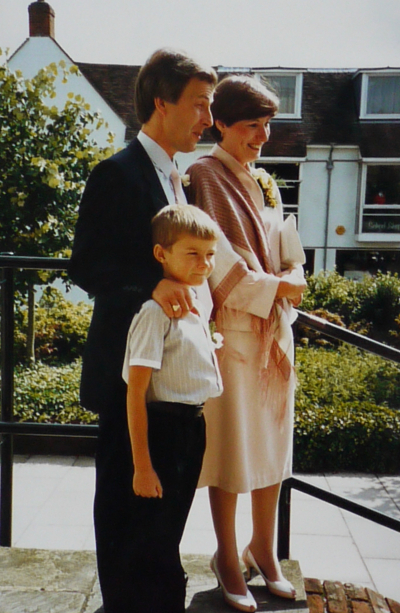 if you are thinking "so she's not a natural blonde" ....... that isn't my natural colour either!!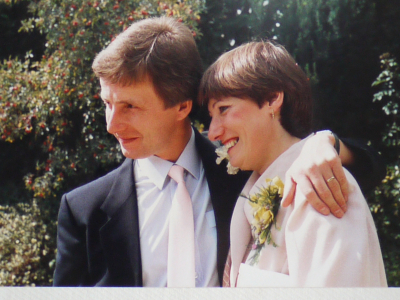 to celebrate our anniversary, we are heading off down to Hampshire tomorrow.  We will be there for a week, having a wonderful trip down memory lane - we lived there for three and a half years, so there are lots of places we want to visit.  Then on Saturday the 3rd (Malcolm's birthday) we head over to Cambridgeshire, where we moved to from Hampshire.  We lived there for eighteen months, although for a large part of that Malcolm was working away from home, so he doesn't have as many memories as I do of our time there.  We will be back home on Monday the 5th, so you will have to do without me until Tuesday the 6th!!  I'm looking forward to sharing our trip with you then!