.......... with some details of a project I was working on.  I had looked out this half-completed wallhanging, as I thought it would make a lovely gift for Sue's shop
the first job was to trim away the excess wadding
then I got out my box of Tilda fabrics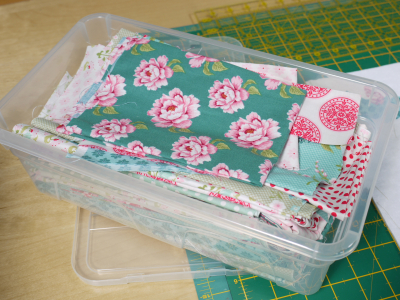 and chose this spotty one for the border
I layered up the wallhanging, ready for some fmq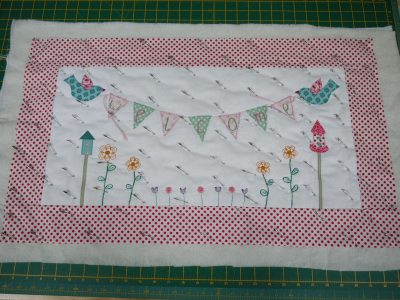 after quilting, I trimmed the wallhanging
and added the binding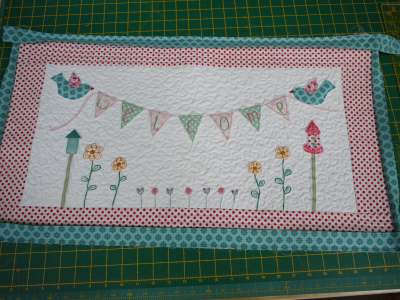 and here is the finished wallhanging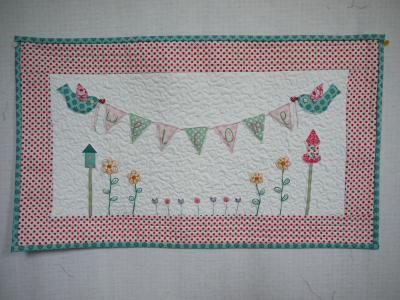 Sue was delighted to be given the wallhanging this morning, and hung it up here temporarily - she will hang it on the door once she gets a sucker to attach it to the glass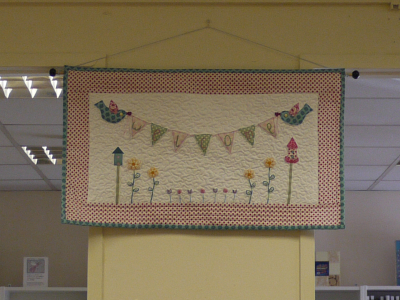 there were some new faces at today's sewing session, and as you can see from the table, there were all sorts of projects being worked on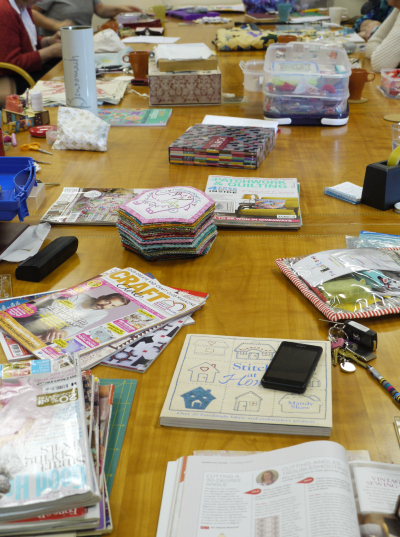 Lucie had a pile of appliqué blocks ........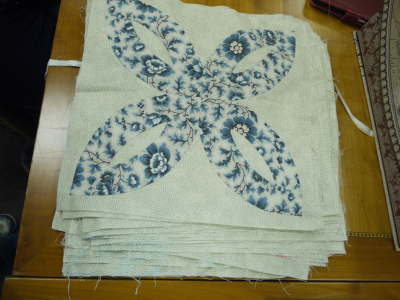 in all sorts of colours - I am looking forward to seeing what she does next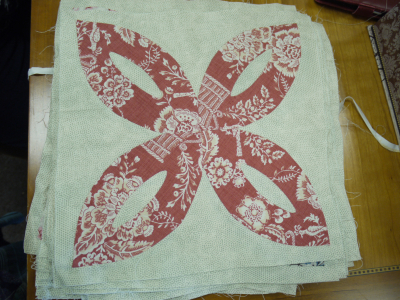 I am always in awe of Margaret's exquisite piecing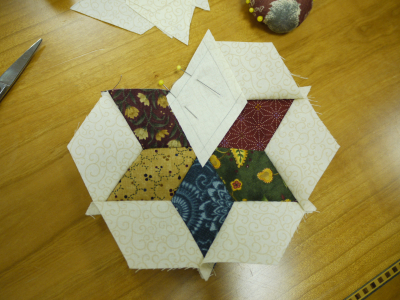 Barbara was working on clamshell blocks, and she and Lucie put their heads together to work out how the blocks could be put together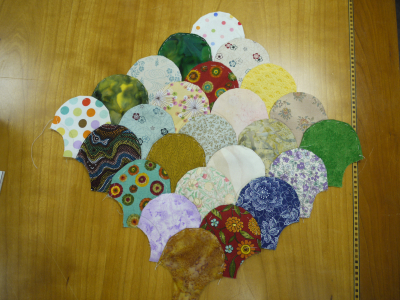 Frances delights in making ever smaller units for her latest quilt - her work mat shows you just how small these ones are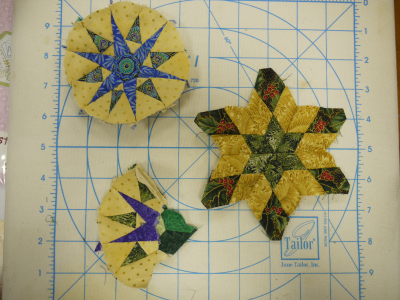 when I took this photo of Ros's hexie flower, there was a debate as to whether the photo showed just how small it is - perhaps you wouldn't realise that those are small embroidery scissors
so Ros gave me another one to compare it to.  The smaller one has sides which are a quarter of an inch!!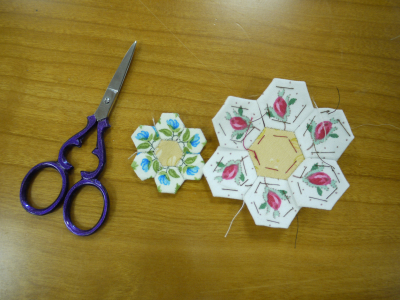 there were some delicious new fabrics in the shop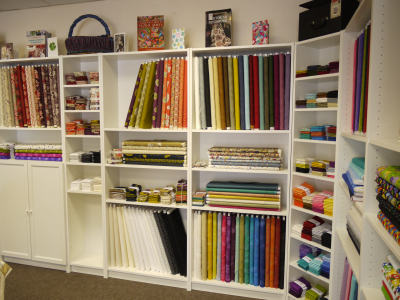 and these are just some of the classes which are available - if you are going to be in Northumberland, do visit the shop (you can find the details in this post).  As soon as you go in the door you will be offered a cuppa, and if your husband is with you, he will be whisked away to relax in the Husbands' Creche, allowing you to shop in peace!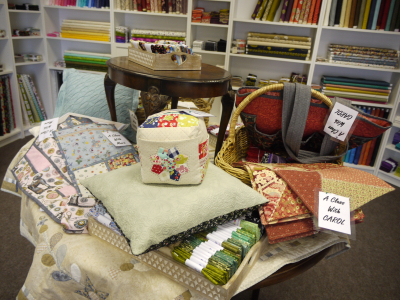 I'll be back tomorrow to tell you why we have been spending so much time on the beach recently!