....... that the sewing has been bumped over to tomorrow!  First, I went out into the cold garden at 8.30 this morning (it was so cold the water in the bird bath was frozen!) to capture some ewes and lambs in the sunshine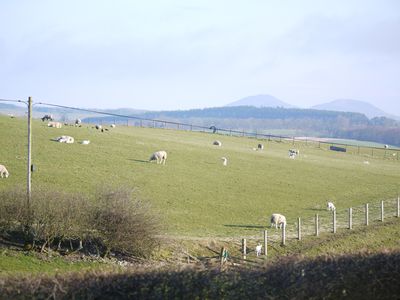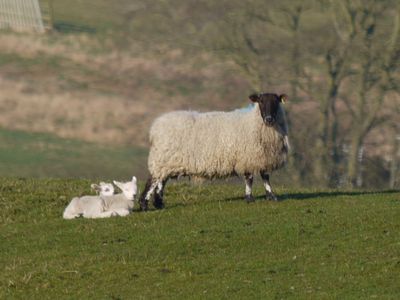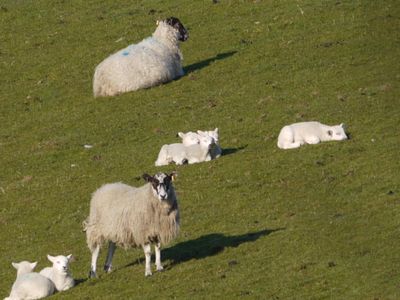 we went out to Harestanes for lunch, as the cafe had re-opened after being closed for the winter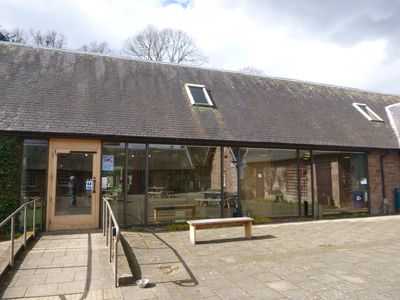 Malcolm had a roll with ham and chutney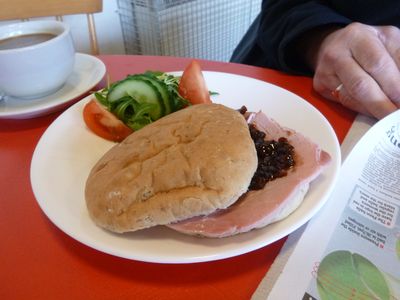 and I had tuna savoury (as always I gave Malcolm the tomato)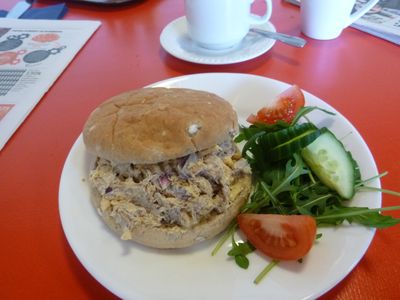 after lunch we walked through the courtyard, where there were little pops of colour in some large plant pots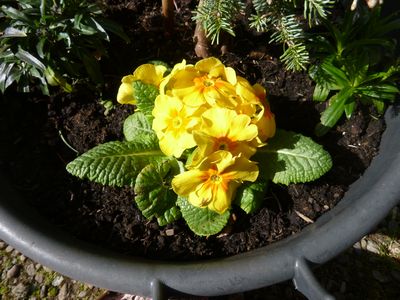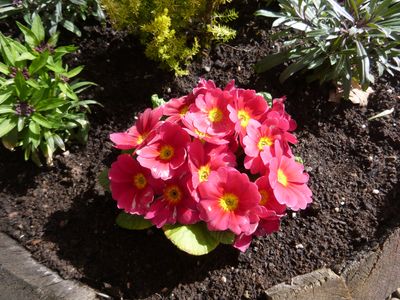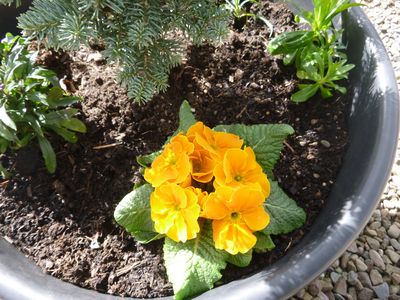 it was probably just as well that Mary's Dairy was closed, so that we weren't tempted by the delicious cakes and ice creams!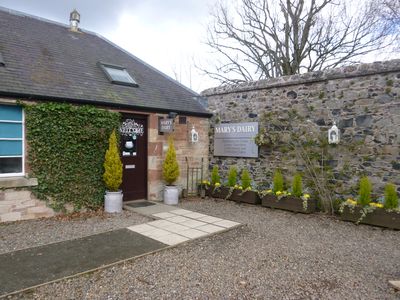 I liked the view through the door in the old wall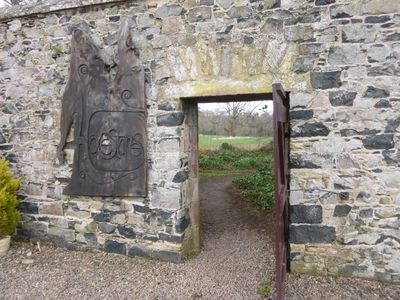 when we got back home, I decided to go for a walk.  First stop was to take a photo of this lamb - you can tell by the wrinkles that it is a very young one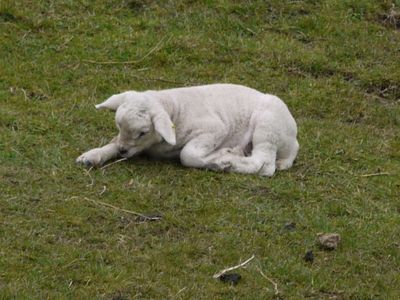 the donkeys weren't in their usual field, and I had to take these photos through gaps in a thick hedge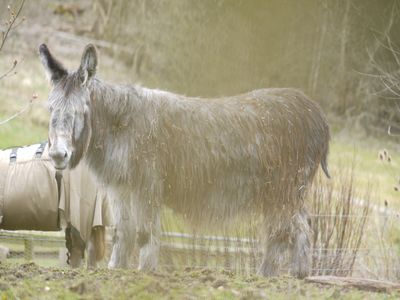 a pause to look out to the Minto Hills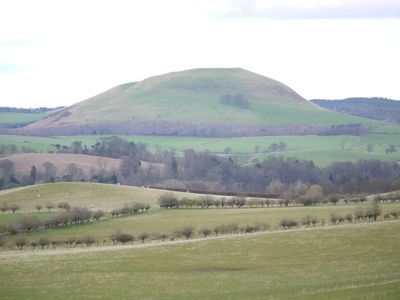 and the Eildons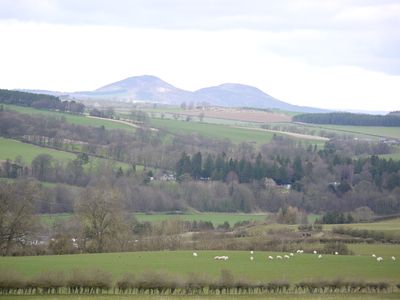 if you only glance at this photo, you think that the horse has no front legs, as they blend in with the house in the background!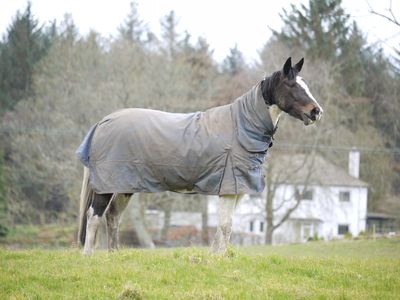 I braved the muddy path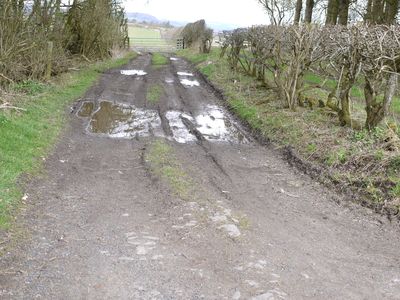 to see the Jacob's sheep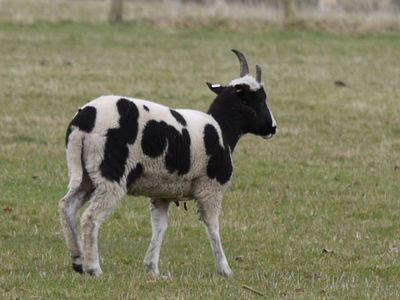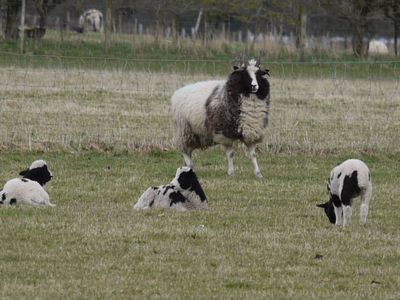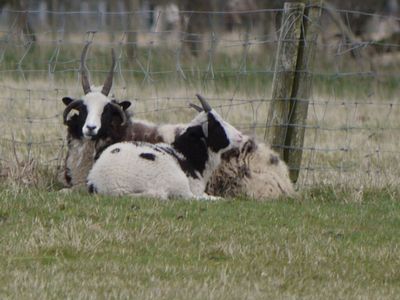 then further down the road I squeezed through a tiny gap in the hedgeand stepped over a rusty wire fence ........
....... to take more sheepie photos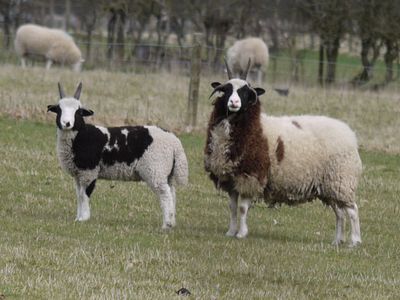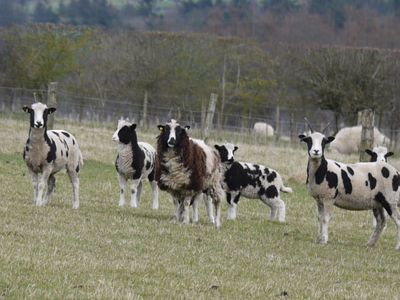 and just for good measure, on down and round the bend ....... more sheepies!!   This lamb was snuggled into its mum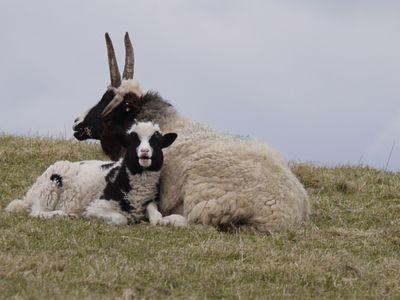 but this one was running round bleating, looking for its mum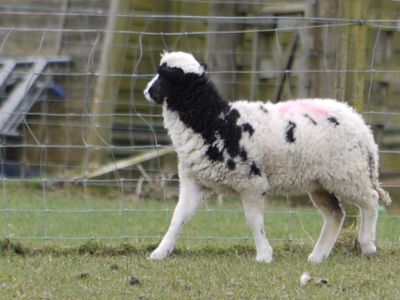 on the way back home, I spotted where something had been digging in the verge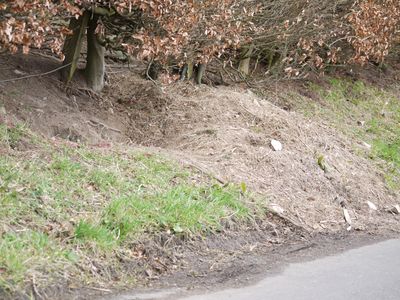 from the size of the whole, I think it must be badgers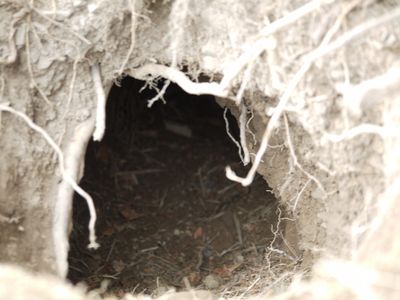 I took this photo of my favourite bit of scenery from further down the road, trying to get an arty effect, but it hasn't really worked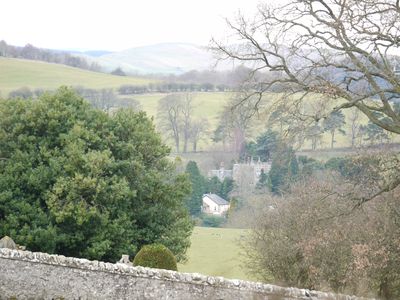 these two donkeys had moved round behind the stable - and the one on the right has obviously had lessons from the sheep about turning his back end to the camera!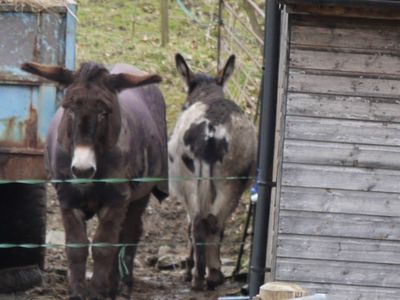 then we have some arty photos that did work - an old bit of hedge, with an old bit of fence, and dead weeds from last summer
a little bit of sheep's wool, caught on a tree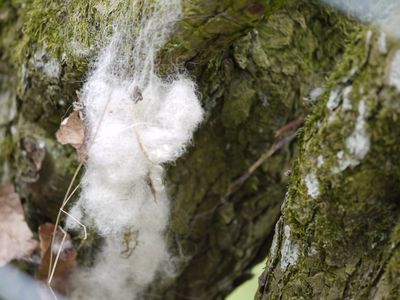 and a leaf caught on barbed wire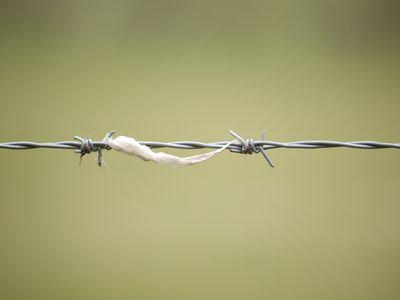 two fun photos to finish.  First, I had stopped to chat to these four ramblers, who were having a rest in the middle of a very long walk.  When I asked if I could take their photo, they promptly posed, pretending to be studying something in the distance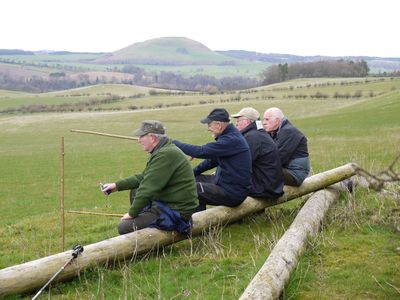 and this is our neighbour, BillytheFarmer, checking on the lambs