I just remembered last night that my next report was due on my Aunts' Quilt!  So I shall start with that, then do the big reveal of the studio.  Having trimmed the applique blocks, I assembled all the bits ready to sew together the main part of the quilt
I put the pieced blocks up on the design wall, in the order that they came off the pile
then rearranged them to give a better balance of the darker blocks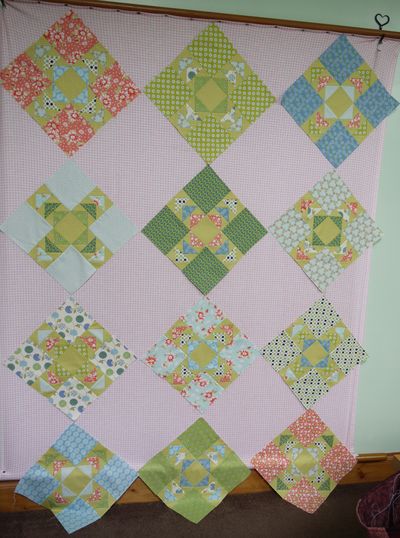 I added the applique blocks as they are shown on the pattern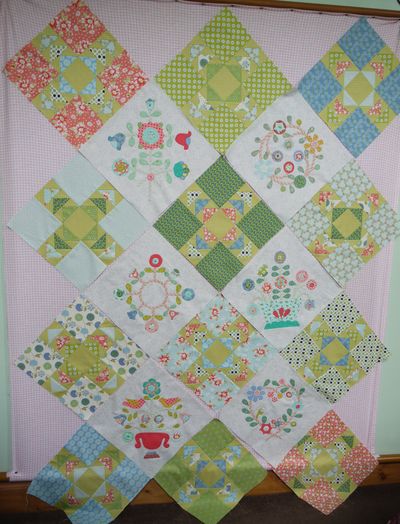 then I added the corner and setting triangles
I was delighted that it all fitted together - I only had to make a slight alteration to one seam!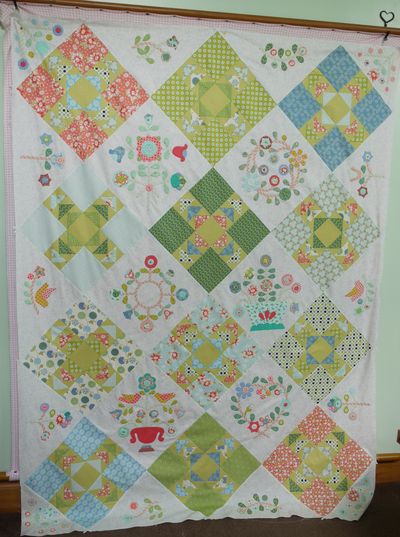 I don't like the outer border on the pattern, so I will be doing my own thing - I'll tell you all about it next week.  So now to the big reveal of the bottom room of the studio.  On Tuesday, I got started early and painted the walls, then in the afternoon when the paint was dry, I added a second coat.  Then on Wednesday and Thursday I sorted out the new arrangement of the furniture - it was such a struggle to lift down the top parts of the units, I decided to keep them all at floor level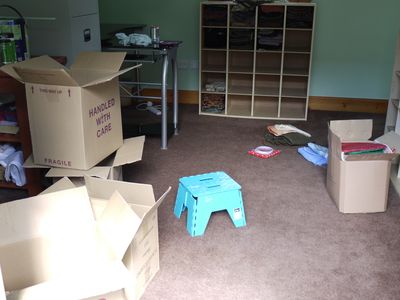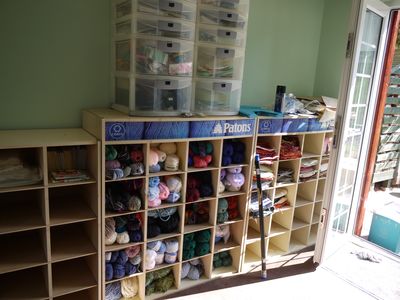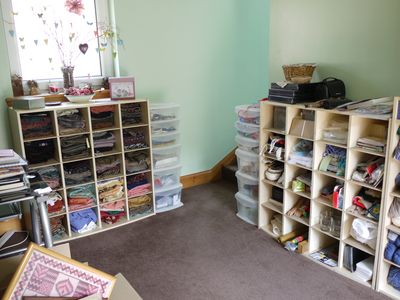 I did have my various quilts hanging on two clothes rails, but they took up a lot of room, so yesterday we popped into Homebase and bought this basic pine shelf unit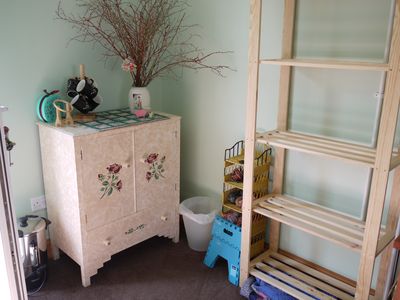 in the past I have never folded my quilts, but I lined the shelves with acid-free tissue paper and placed the folded quilts on them.  The WIPs/UFOs are on the top shelf, then small quilts, larger quilts, and then quilts with bits on them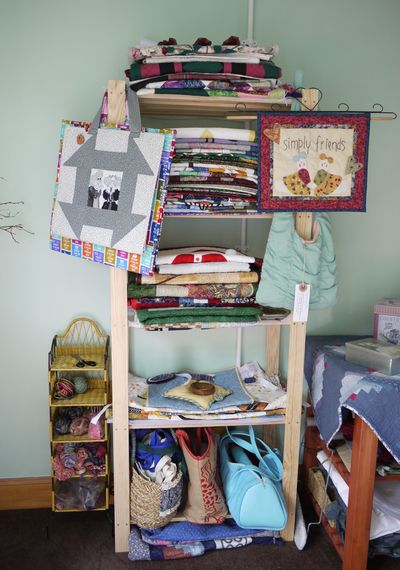 the painted cupboard looks good in the corner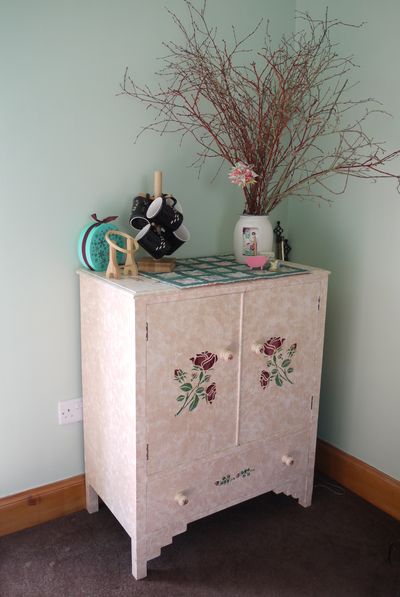 the office corner needs a bit of reorganisation -  do you think I have too many notebooks? (can you have too many notebooks?)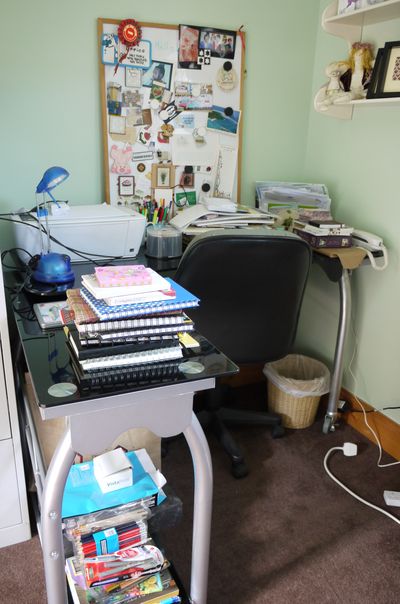 Malcolm and I are very popular with our favourite charity shop in Hawick, as we have taken in vast quantities of craft books and supplies over the last few weeks.  But it means my shelving is no longer stuffed full.  But I shall be very good, and not buy more stuff simply to fill the spaces!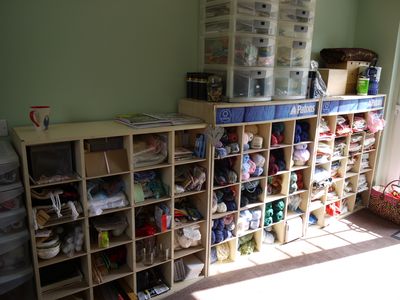 having sorted out the bottom room, I thought I ought to tidy up the top room, which had become somewhat messy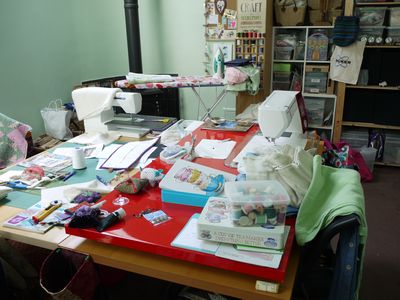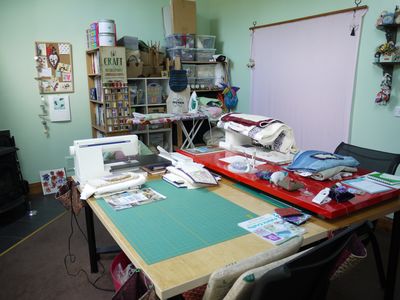 it's Friday, so of course that means cake!  Today we had Annette's delicious spiced fruit loaf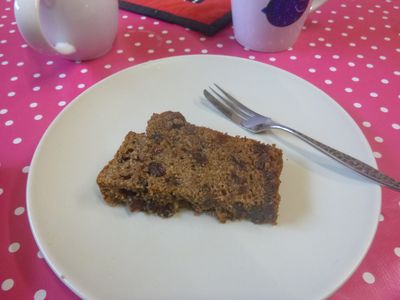 we aren't going over to Berwick until Sunday, so I might catch up on some sewing tomorrow.  I hope you have a good weekend, love Anne