....... that I nearly forgot that this is the 15th of the month, so my next Aunts' Quilt report is due!!  As my design wall is unavailable, I popped the blocks on the floor in the back lounge to take the photos.  I am sure that Anna will forgive me for not keeping to the schedule, as I have made good progress this month.  After doing all the bias stems last month, I added all the pieces that were done with freezer paper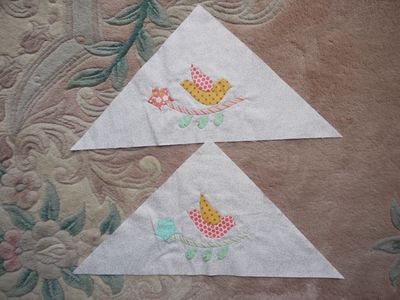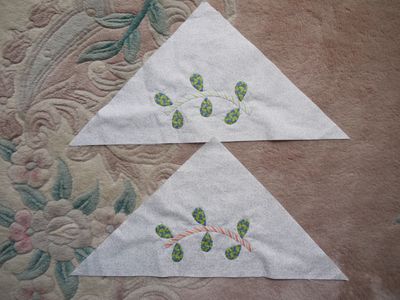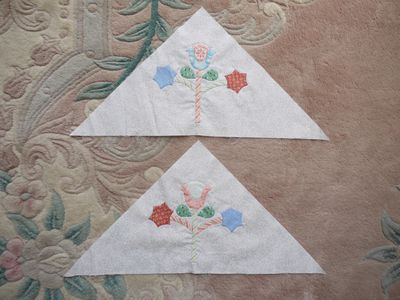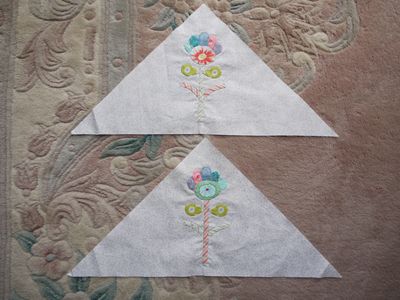 I have also completed another of my stitcheries - this is number 14 - only another eighteen to go!!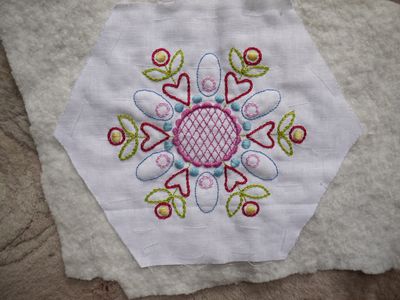 to finish -  I have been consulting this book, which Stuart gave me some years ago .....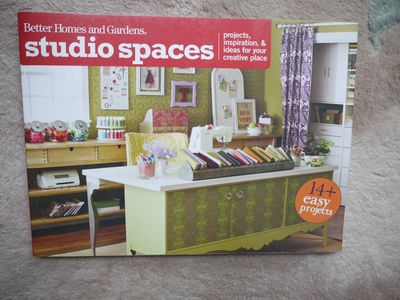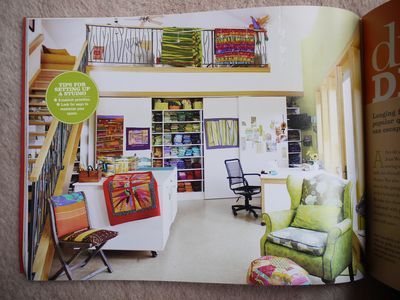 ....... and leafing through this magazine.  I'll show you how the new look studio is shaping up tomorrow