........ my previous requests for tractors/large farm machinery.  Instead, can I please have this REALLY large piece of farming kit?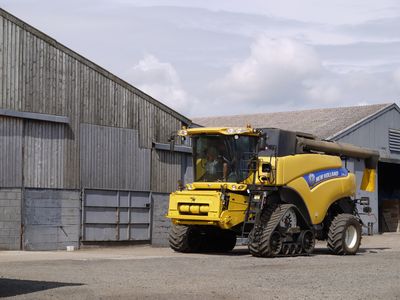 I saw it this morning at The Barn at Beal, where we stopped for a cuppa and a cheese scone (just one between us!)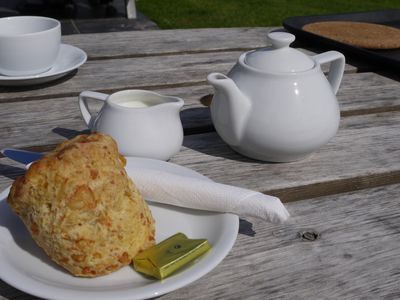 we were on our way to The Holy Island of Lindisfarne.  Malcolm had checked the tide tables, as you have to cross a causeway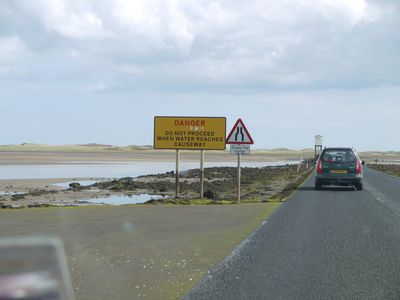 and we didn't want to have to take refuge here .......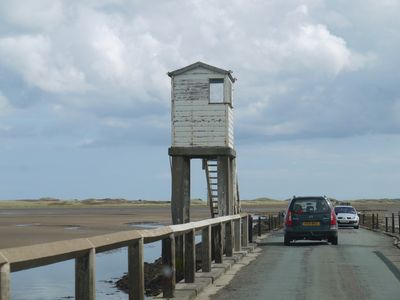 ...... because this had happened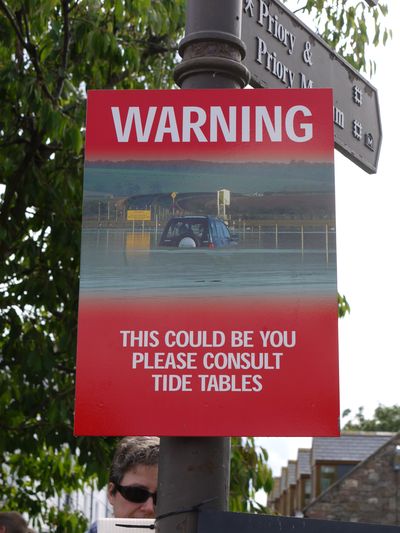 fortunately Malcolm had read the tide table correctly, and we soon arrived on the island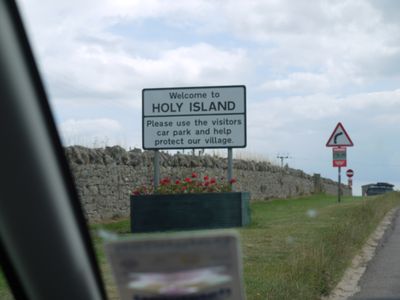 the skyline is dominated by Lindisfarne Castle.  We didn't have time to visit it today, so just had to admire it from afar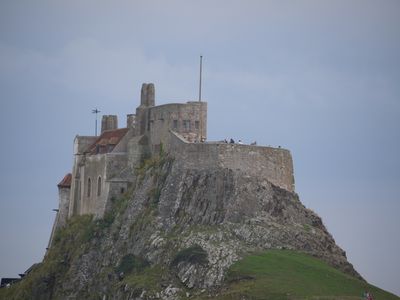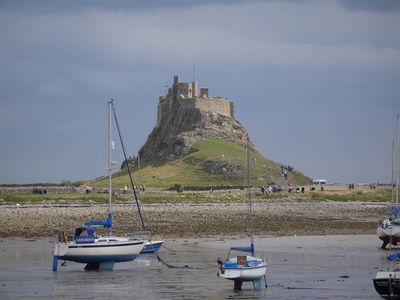 Malcolm last visited Lindisfarne when he was a child, but he remembered that there were old boats upturned on the shore, being used at sheds.  So 50 years on, were they still there?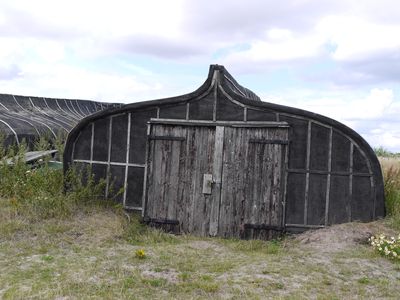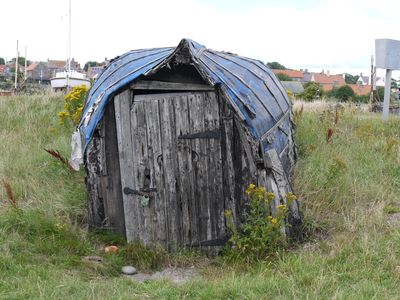 I had to wait for another photographer to finish taking photos so that I could take this one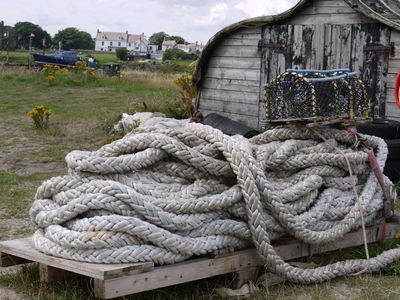 I don't think you could rely on this anchor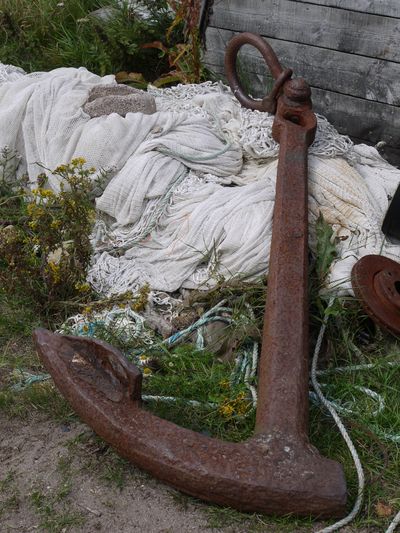 Malcom spotted this gate
and I spotted this one!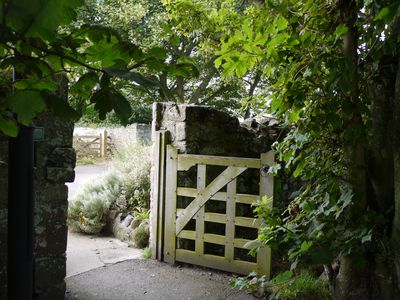 this is the first time I have seen a snipe!
having already had a scone, we shared a roast beef baguette for lunch.  The coffee shop was exceedingly "green" - the food came in a paper bag, and the cups and cutlery were compostable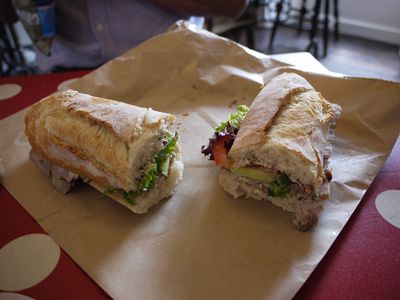 I still have lots of photos to share with you, but I'll save them for tomorrow.  To finish - as we walked back to the carpark, I felt that someone was watching me ........