I had recently picked up a leaflet showing walks starting from Newton St Boswells, so yesterday we parked in the village centre and set off for a quiet Sunday stroll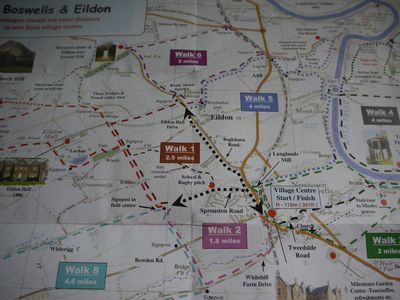 the scenery as always was stunninng, if a little hazy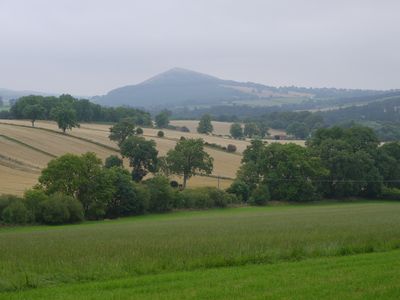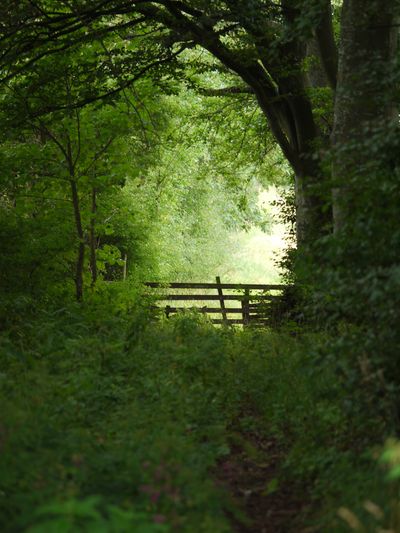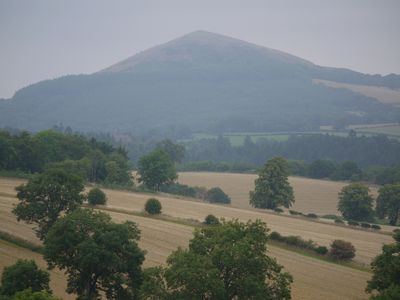 there were lots of brambles, which was good to see after last year's poor crop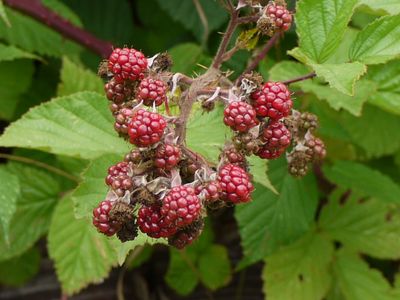 this was the first time that I have seen black rosehips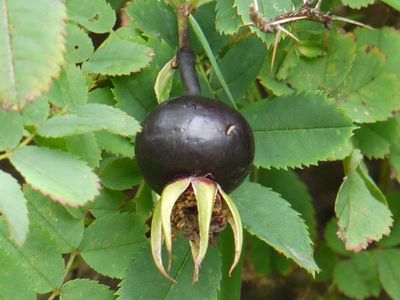 this tree was laden with apples, and it was very tempting to pick some as we walked past!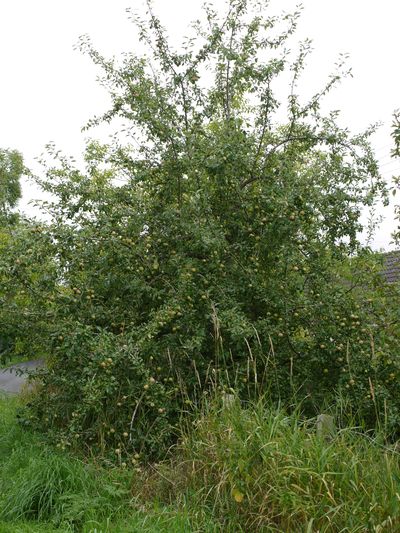 a little bit of higggledy piggledy fence
and a weathered fence post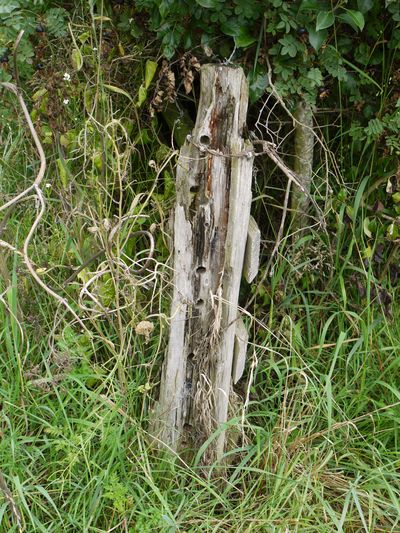 I think this is an old tree root, set in to the side of a large barn
part of the road has been closed to traffic since the by-pass was built, so we were enjoying the peace and quite without any traffic roaring past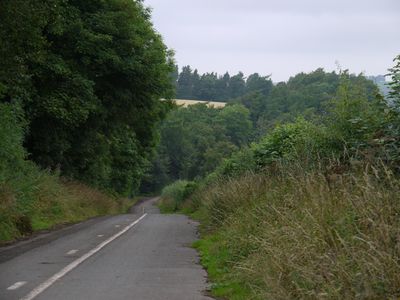 then ........ first a man went past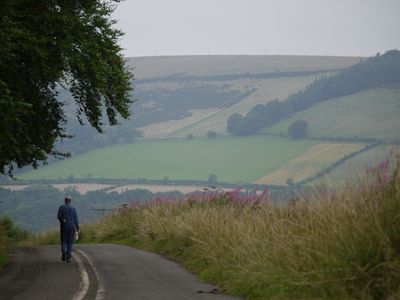 then two runners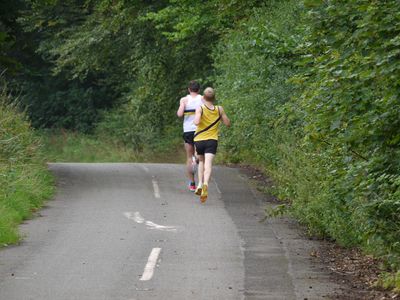 then two ladies on horses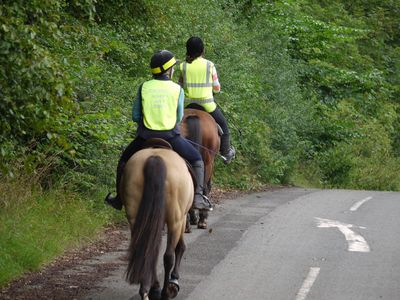 and a man on a bike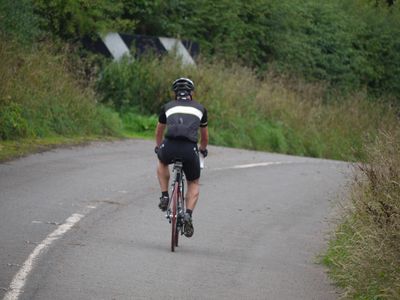 and ........ dozens of runners!!  I was puffing a bit walking up the hill, and they all ran up it at speed!
at least we knew when they had all passed us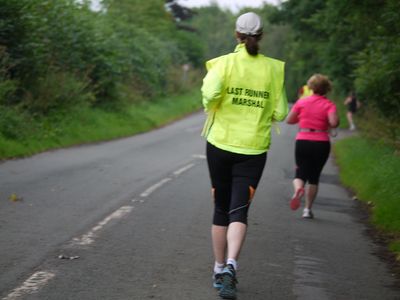 this post box ........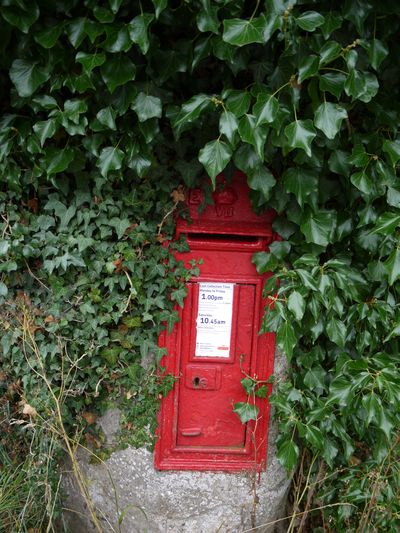 is from the reign from of Edward VII, so it is over 100 years old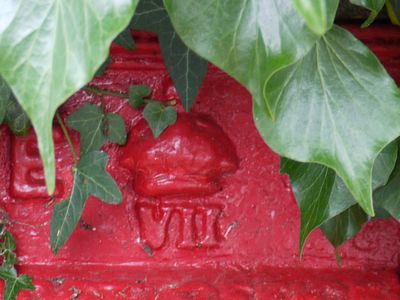 we popped in to the garden centre for a cuppa and a scone - but I had left the camera in the car!  Back home, there were still lots of butterflies about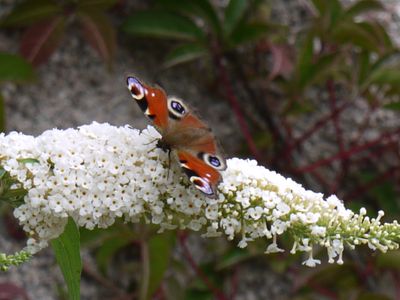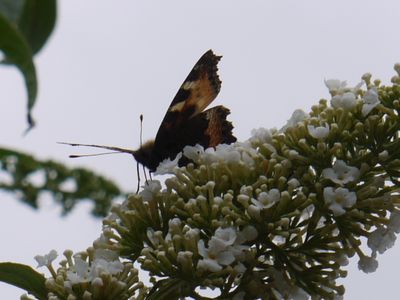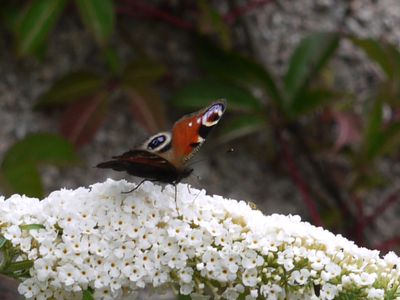 and bees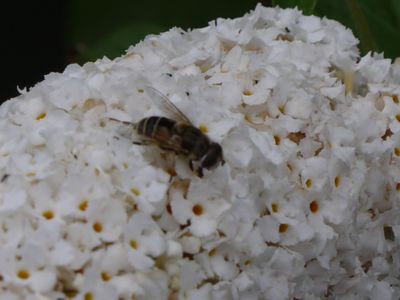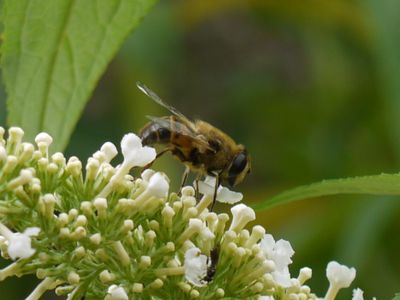 but this morning Malcolm discovered some unwanted visitors under the roof, just above the buddleiia - wasps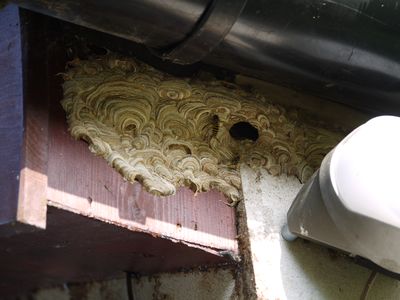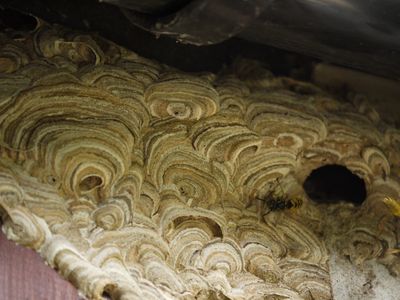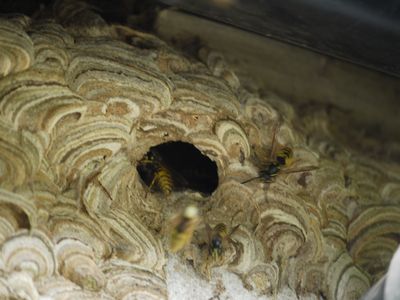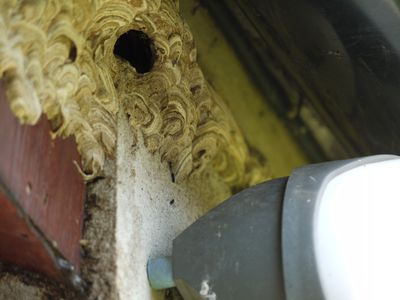 Malcolm phoned the council, and a pest control officer will come out to deal with the nest (and give us a bill for £54!).  But the wasps buzzing about didn't stop me from taking yet more photos of the butterflies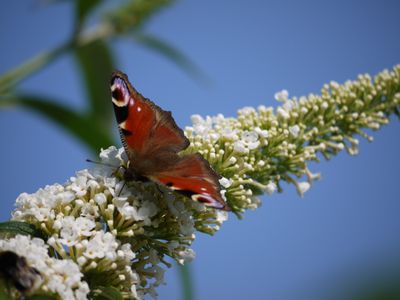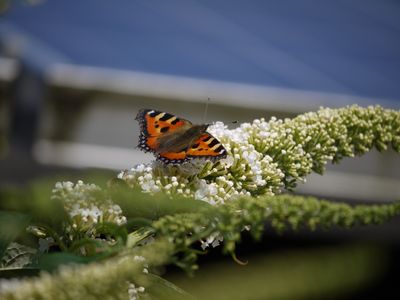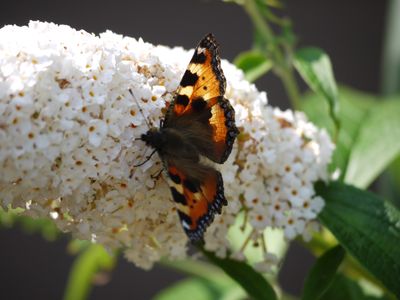 I heard a tractor in the field behind the garden, and sprinted up to the gate just in time to see it cutting hay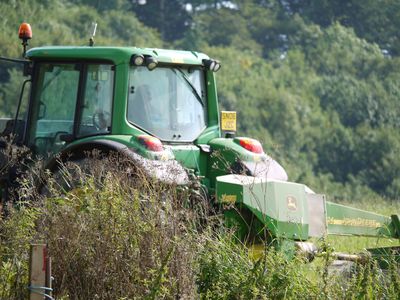 we are going away for a few days, to celebrate our wedding anniversary, so I'll be back on Thursday to tell you what we've been doing!
<