....... the Stars and Stripes flying in our neck of the woods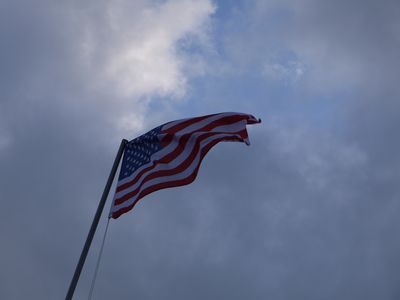 but on Saturday it was flying at our neighbours' house, as they were hosting a western themed barn dance. Fancy dress was optional, but we made an effort with somewhat limited resources to look at least a little bit western, wearing denim shirts and stars and stripes bandanas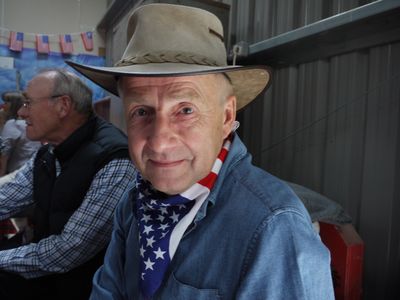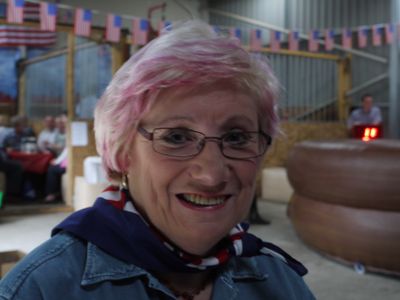 the highlight of the night was the bull riding. Several young boys had a go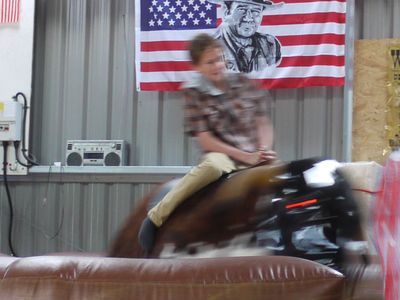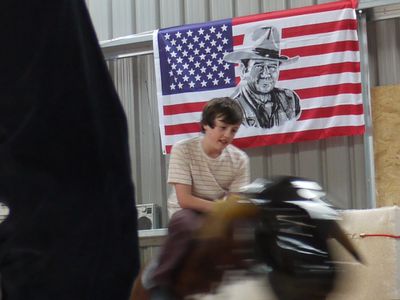 then this woman came forward, and said that as she was from Texas, she would show them how it was done ...... oh dear, pride literally went before a fall, as having been helped on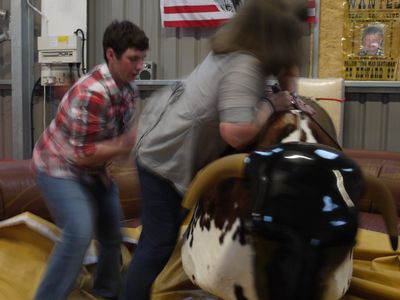 she promptly fell off the other side!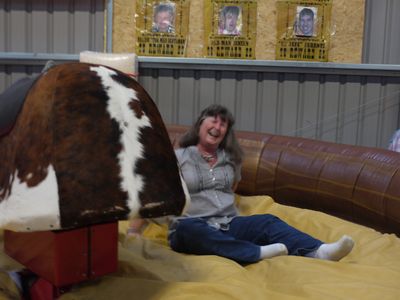 undaunted, she got back on - and fell straight back off ...... she gave up then!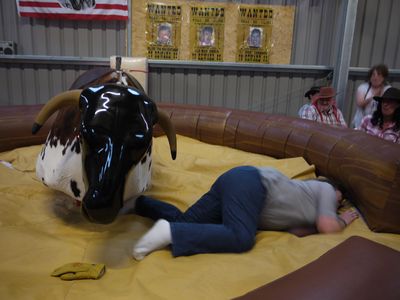 It was a very enjoyable evening, which raised hundreds of pounds for Guide Dogs for the Blind. (Did we have a go on the bull - of course not!!)
I thought it was time I tidied the studio, as there were piles on the chairs, on the floor, on the tables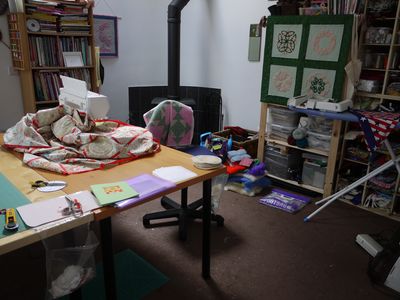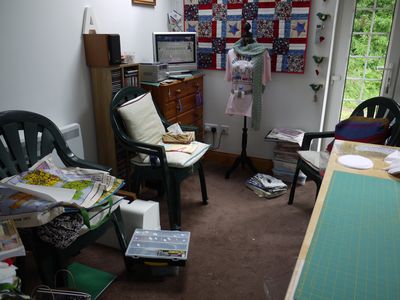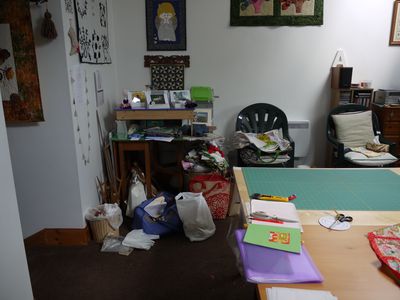 so both yesterday afternoon and this afternoon, I put things away, vacuumed the carpet and cleaned both machines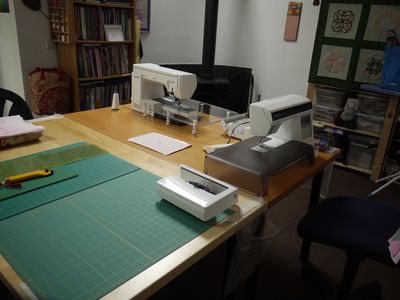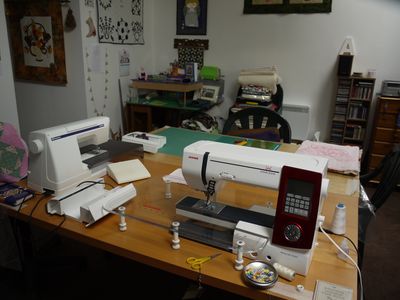 whie I was busy in the studio, Malcolm was playing with his stash in the garage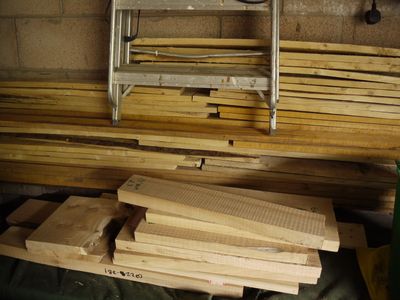 producing an Adirondack chair, which has still to be sanded and painted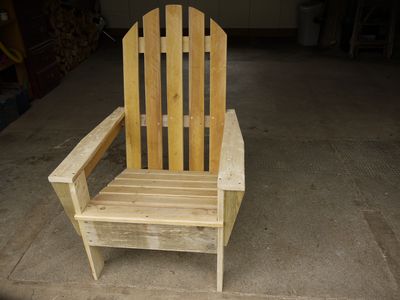 Malcolm joined me on my morning walk and it was his sharp eyes that spotted these ears sticking up in the grass. Judging by the size, we think it was a fawn, waiting for its mum to return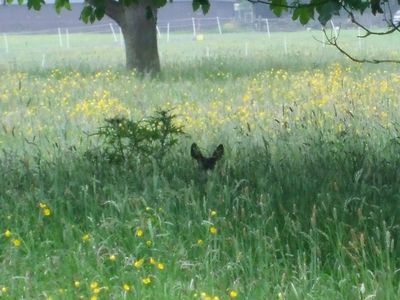 One of the neighbours had this pile of logs delivered last week. When he had a pile delivered last year, they lay there for quite a while, causing me to hatch a nefarious plan to pick up a log each time I walked past,to take home for our log pile ....... of course I didn't do it, but perhaps he should remove the temptation!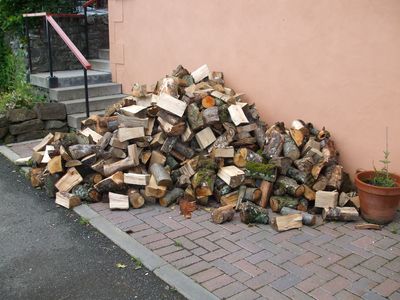 As we trundled back home this morning, we saw this ewe and lamb. The ewe went on munching on the verge, but the lamb came towards us, looking as if it was spoiling for a fight!!