Could it be because of the hazy early morning views of the Eildons, the Mintos and Ruberslaw?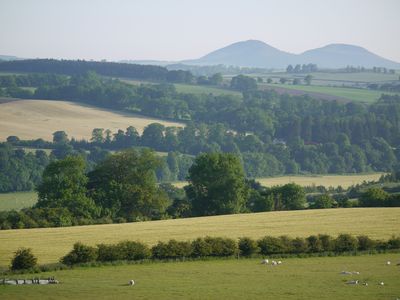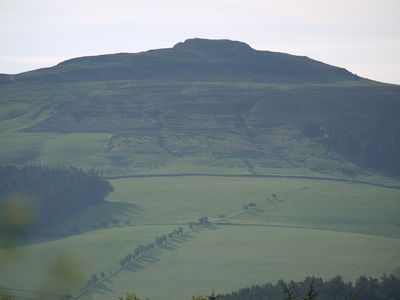 or perhaps this peaceful view of the farmhouse nestled in the valley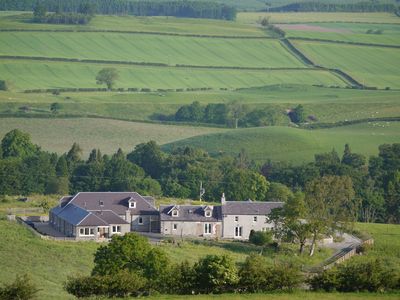 or the lush countryside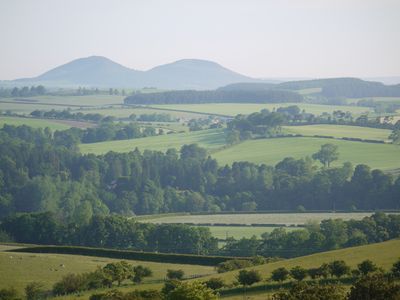 perhaps the little unexpected flashes of colour in the verges and hedges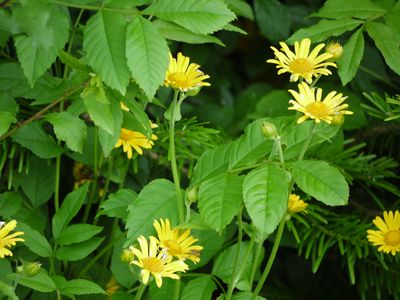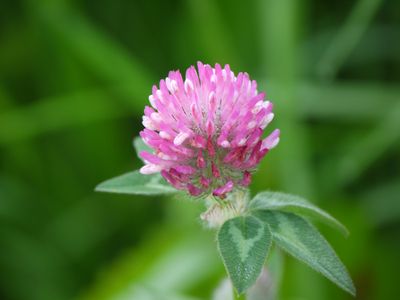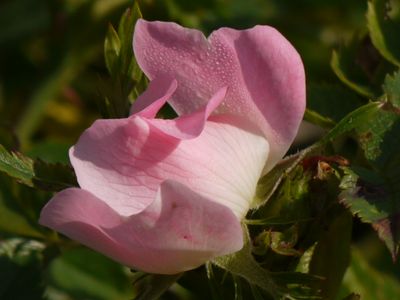 then there is the fun of playing peek-a-boo through the field gate with the Jacob's ewes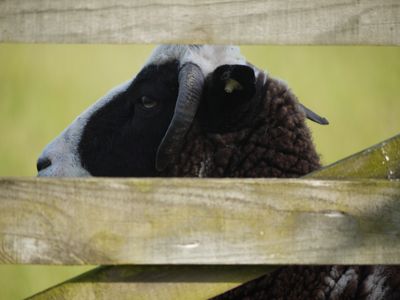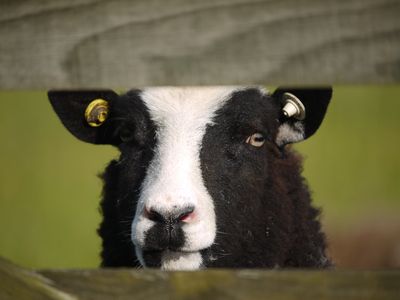 a mid-morning trip to a nearby garden centre for a cuppa and a scone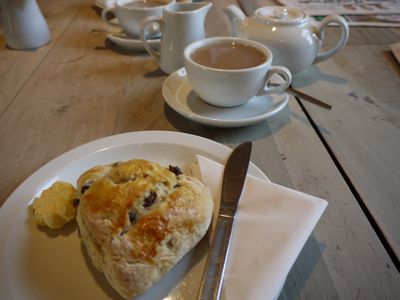 followed by a walk in the woods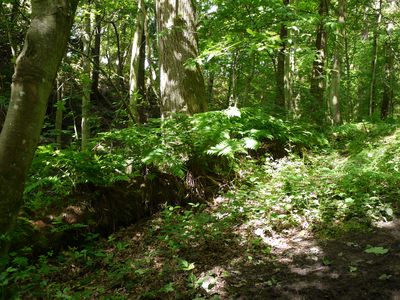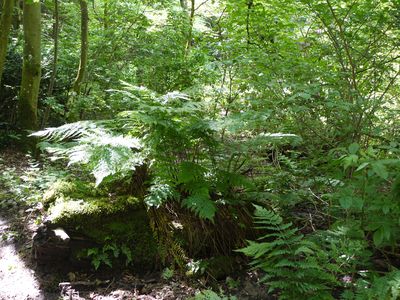 However, I'll be away from home for a few days, as we head off tomorrow to Cumbria.  We are going to Woolfest, and I am looking forward to meeting up with Emily and Tracey, and doing some serious shopping at Kate's stall.  We are staying in a little holiday cottage which has wifi, so I should be back tomorrow evening with a quick post.
One last reason why I live here - I took this photo just a few yards from the house!!