After a lot more rain (surprise, surprise!) it was a damp when I went out for my walk this morning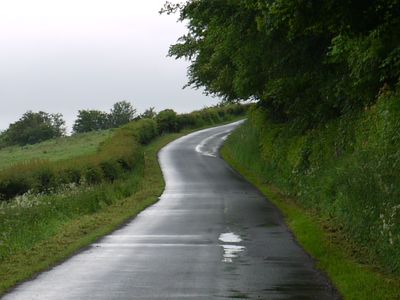 with a new stream appearing in the verge!
But then rain means that I get to play with taking photos of raindrops on plants!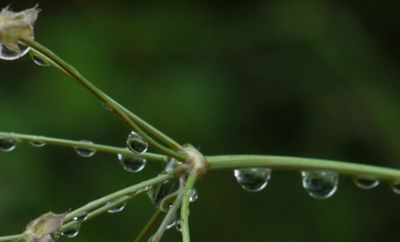 The next three photos show how luxuriant the plants in the verge are - I just moved a little bit closer for each one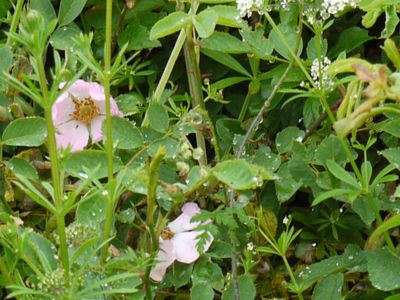 Usually when we go out, we either go for a cuppa and scone, or for lunch ......... but when we go to Duns, as we did this morning ....... we do both!
We could just have a cuppa when we go to Hugo's, but their scones are amazing!  Today we had a blueberry one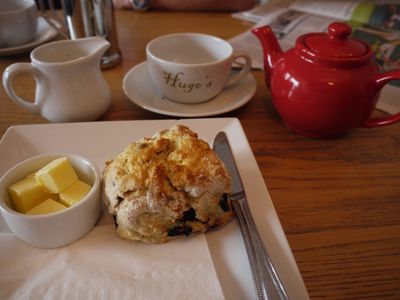 which was bursting with fruit
after a stroll round the town, we headed off to Pearson's Garden Centre for lunch.  I had intended to have soup, but then I saw that I could get a small portion of macaroni cheese ....... possibly my favourite garden centre lunch!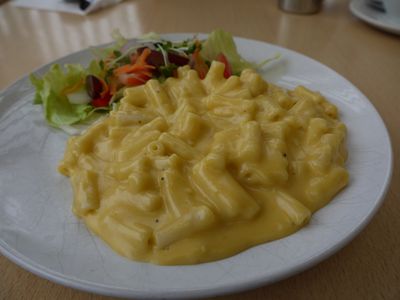 Malcolm had tomato and pesto soup, which was excellent
Back home, I finished stitching  Love, Hope and Friendship, but didn't get the chance to take a proper photo before dinner, so here is a little sample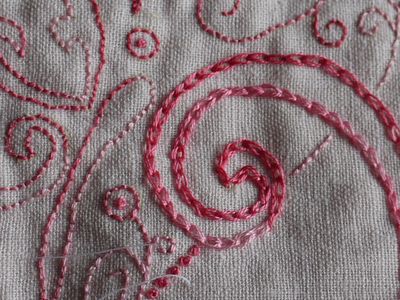 Yesterday I started sewing the stitcheries on to Life is Beautiful.  I pinned the stitchery in place .....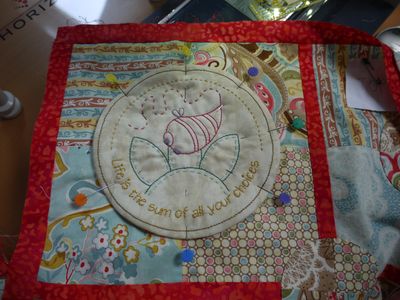 ...... with stabiliser on the back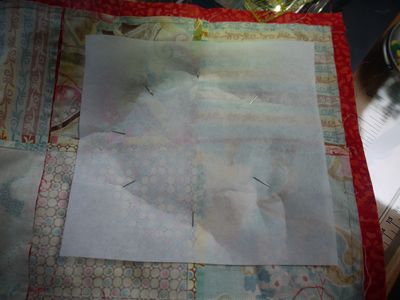 I used Dawn Cameron-Dick's method of invisible machine applique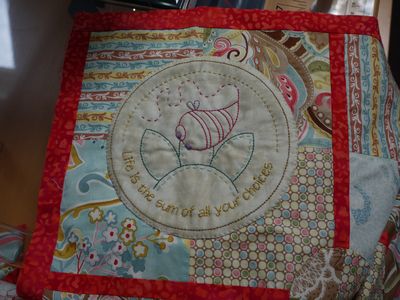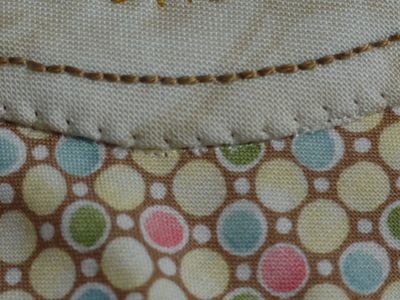 By the end of yesterday afternoon I had sewn fourteen stitcheries .....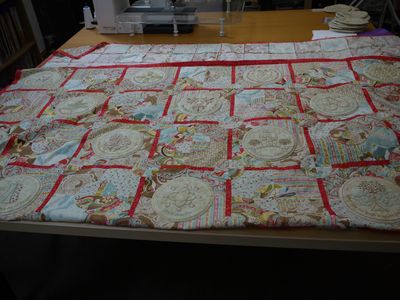 ........ just another eighteen to go!