Fortunately on Friday I had the camera handy when this male blackbird decided to have a bath.  He had a very good splash, before flying off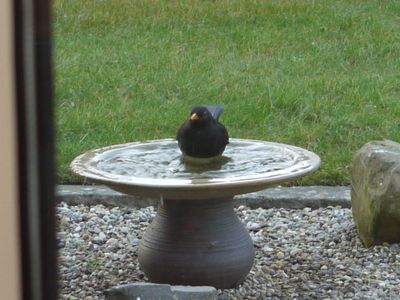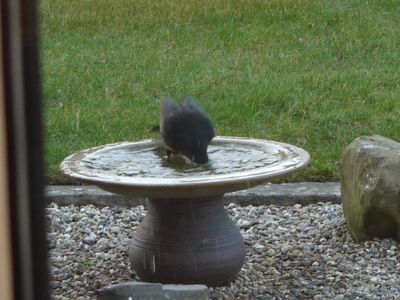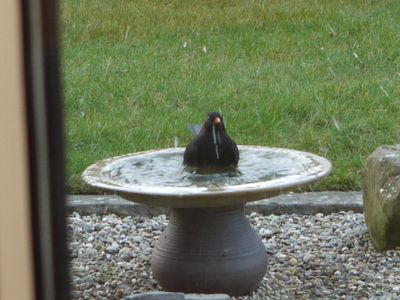 More at home in the water is this heron, which we saw yesterday morning when we went for a walk along the river in Jedburgh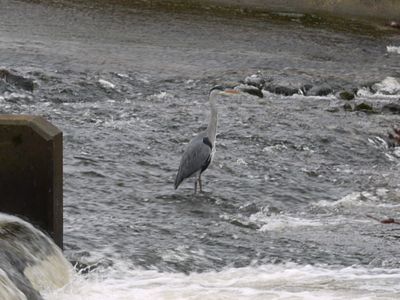 As always after our walk we went for a cuppa.  We thought we would try Border Meringues, as it is now open on a Sunday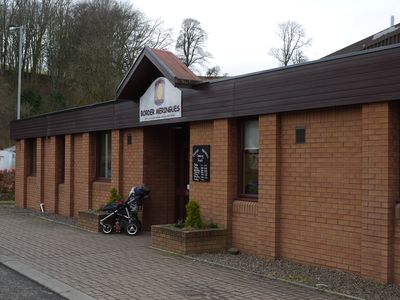 They are famous for all sorts of cakes, not just meringues.  I have tasted some of them before, when Annette has served them at patch'n'chat, when she has been too busy to bake.  The coffee shop is lovely, light and airy, and the cakes are fabuous.  I succumbed to a slice of lemon meringue pie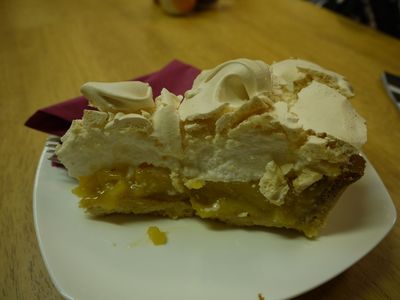 and Malcolm had a slice of Border Tart (needless to say after all that cake, we didn't have any lunch!)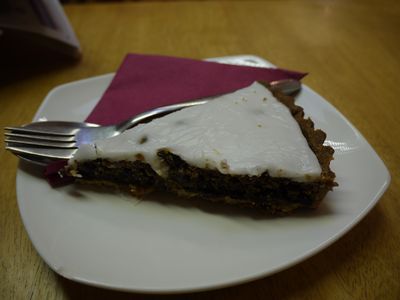 We also had a tiny meringue each, which came with our drinks - crisp on the outside, chewy in the middle - perfect!!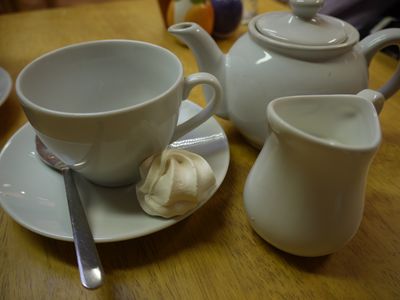 Back home, I had a busy afternoon, quilting the frog quilt and putting the binding on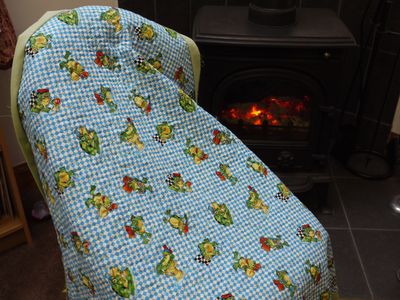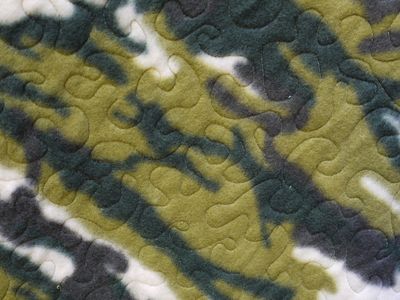 As you can see from the first photo, I had still to stitch down the binding on the back, so I pinned a corner to let you see what it looks like  - it also shows you the pretty variegated thread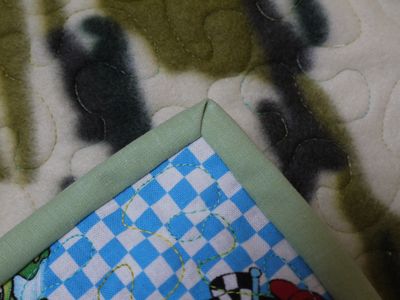 I had another piece of the frog fabric, but I didn't have another fleece, so I had a look in my stash and found this brushed cotton sheet, one of several that I bought half-price in a sale some years ago, knowing that I would use them eventually for quilt backs!!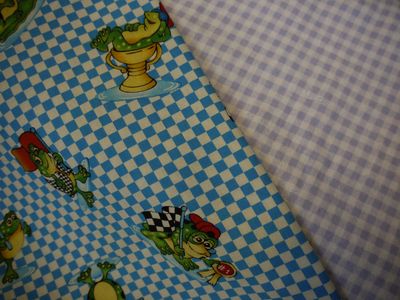 I made a start to the quilting yesterday, then finished it this afternoon. I used quite a thick polyester wadding, so you can see that the quilting is much more defined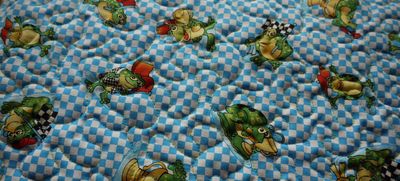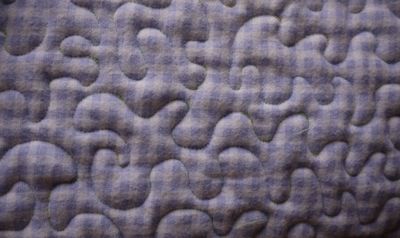 To finish - I was tempted to indulge in a spot of dognapping yesterday - it was hard to resist the sad expression of this dog patiently waiting for its owners at Border Meringues!!