Yesterday morning when we were out for a walk, we came across a plant that looked like a thistle, except for the leaves.  My trusty wildflower book tells me that it is lesser burdock ....... I wonder if that's what is used to make dandelion and burdock, a favourite childhood drink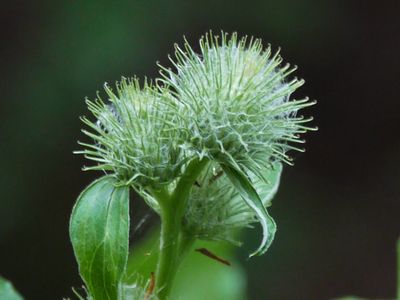 Malcolm spotted these bright red berries , but I haven't yet found the tree in my new tree book!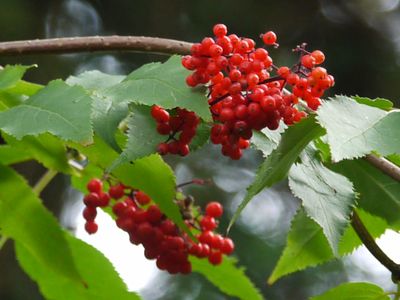 And the berry theme continued this morning, with a new crop of raspberries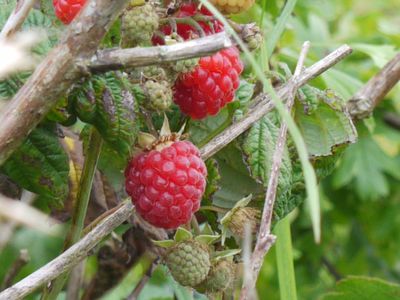 If you think they look like big raspberries ....... yes, they were (and they were also delicious)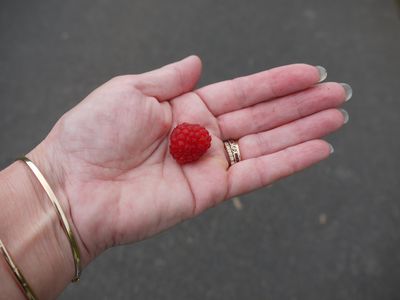 The hedgerow apples are just about ready to pick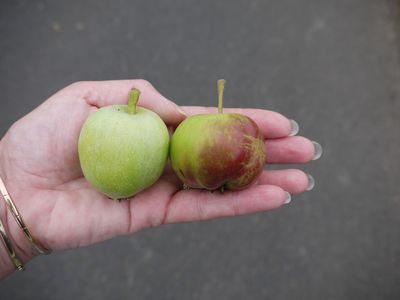 The rosehips are ripening - I just hope that I get the chance to pick them before the hedges are cut
If only you could eat conkers - they are abundant this year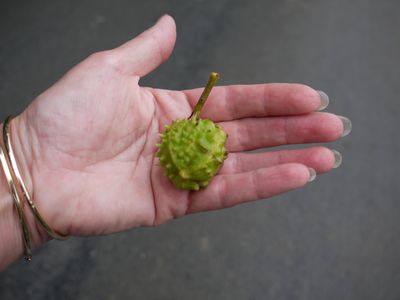 Over the weekend, I have been working on a new design of lavender bags, for my sales table later in the month.  I started with some trial stitching on cotton tape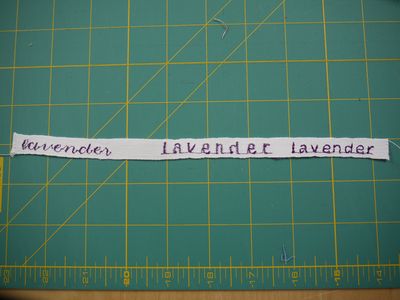 Having decided to use the font on the right, I stitched a batch, and then sewed them in the centre of the fronts of the lavender bags.  Then I stitched a 'frayed' label on the back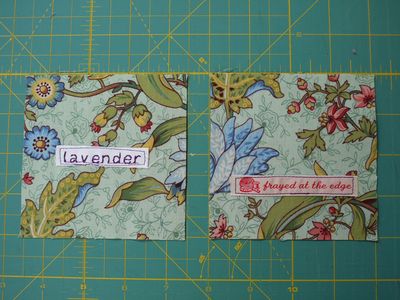 I stitched round three sides, then put the lavender in before stitching the fourth side.  I trimmed the edges with the pinking blade on my rotary cutter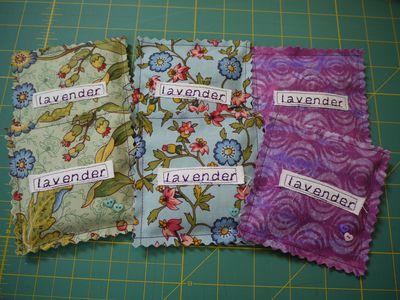 When I showed Malcolm the prototype, he thought it was a coaster ...... so when I finished the lavender bags, I looked out some woollen fabrics and stitched some tape, using wonderful variegated Madeira threads - I plan to make the coasters tomorrow.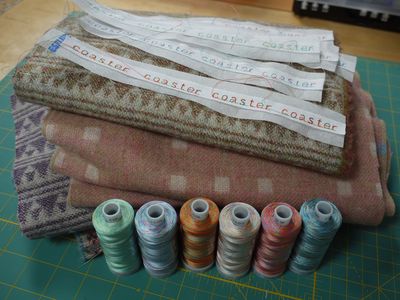 I forgot to do the knitting update last week - I had taken the photo, I just forgot to include it in last Monday's Post!  I have now finished the four sections of the shawl ........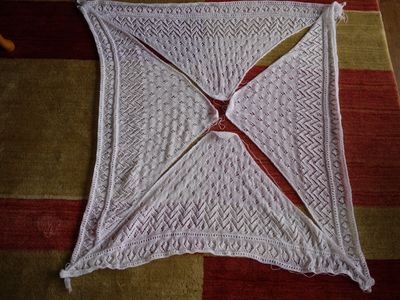 ........ and I've made a start to the miles and miles of edging!