We had a wonderful Christmas day, with lots of lovely presents, good food and a glass or two of wine!  Yesterday morning, we popped into Hawick, where we were delighted to find Sainsbury's open, so that we could buy the Sunday newspapers.  Leaving the car at the supermarket, we went for a walk (a very cold walk!) in the park.After the walk, we went into the supermarket cafe ..... a large cup of steaming coffe for Malcolm, and a hot chocolate for me!
We were amazed to find that the river had frozen over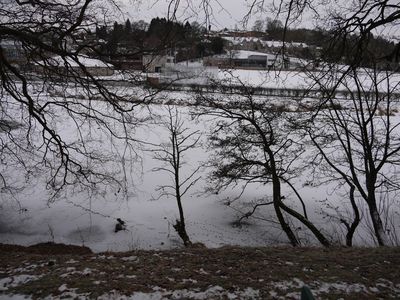 and there was a wonderful 'icefall', where water coming down off the bank above the path had frozen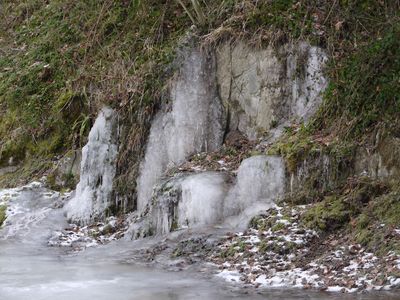 When we crossed the footbridge over the river, this was the view in one direction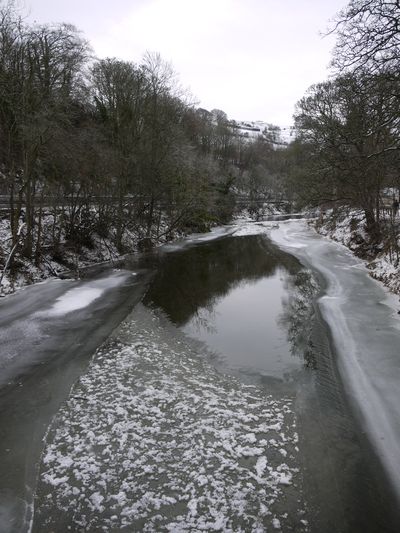 and this is the view looking the other way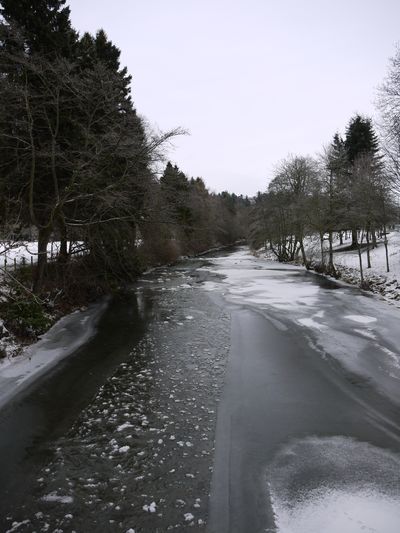 As we went back across the river, Malcolm spotted a salmon!  If you look carefully in the centre of the photo, you can just about make it out
When I opened my presents on Christmas morning, I started with the smallest one ...... and immediately declared it to be my best present!!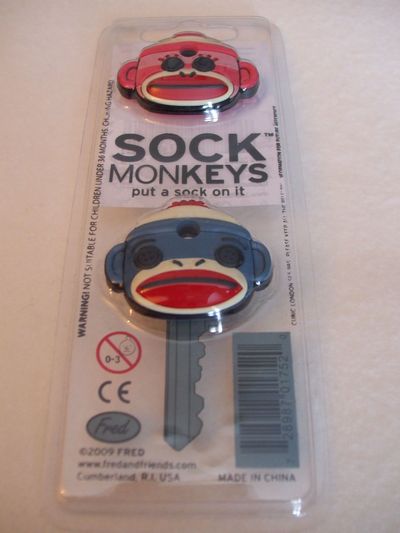 Wonderful Sock Monkeys to put on keys - I have put them on the keys for the studio.  Then the second parcel produced .....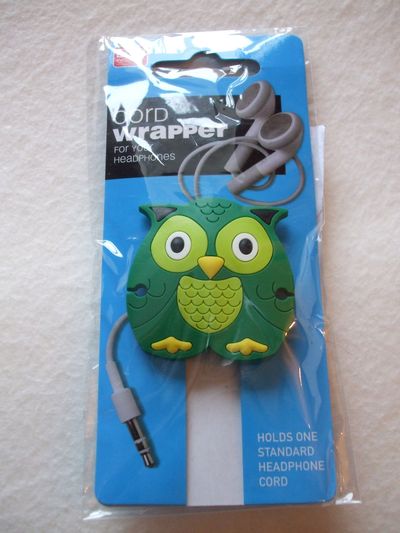 ..... the cutest little owl to keep my Ipod headphones on!
I know it isn't quite yet time to make my New Year's resolutions, but I have already decided that 2011 will be (fanfare and roll of drums) ...... The Year of the Kits!!  I looked out two kits from the studio, but when I went to start the first one, which was a free gift with a magazine, there was a slight problem
If you look at the bottom, you will see that the chart for the design was in the magazine, which I no longer have!  However, all is not lost, as I think I will be able to mark out the stitches on squared paper.
It was on to the next kit ....
and encountering no problems with this one, I have done the basic stitching of the first heart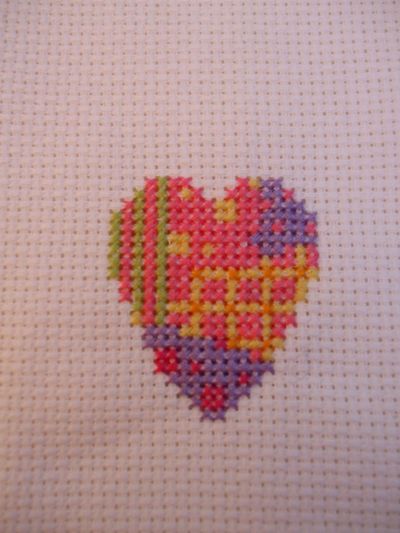 Although there has been a little bit of a thaw, we still have a lot of snow lying and the birds are still flocking to the garden to be fed ...... today's collection included this big fat pigeon