On our way home this morning, we decided to have a stop in Linlithgow.  We had a walk down to the loch, where this swan went all shy just as I snapped!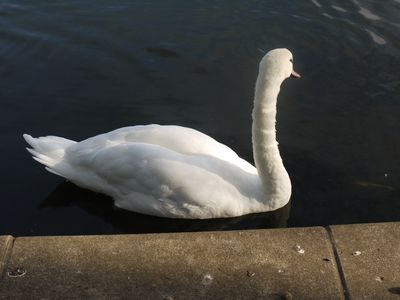 We are used to seeing swans and ducks at the loch, but today we also had the treat of seeing geese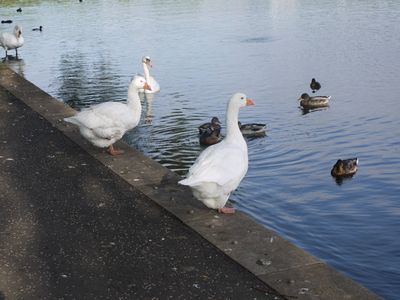 These cygnets haven't yet got their adult plumage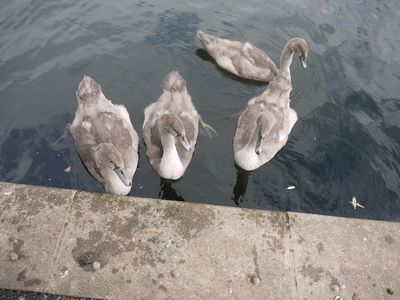 But one day they will look like this!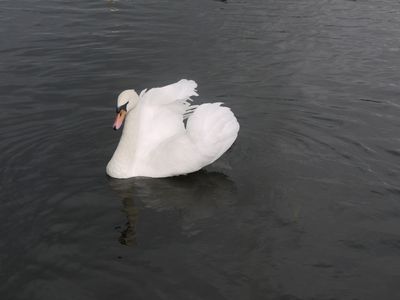 But it was all too much for this one - a short nap was called for!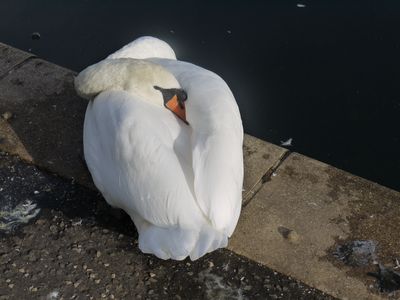 Our next stop on the way home was at a garden centre for a bowl of soup for lunch (chicken and haggis, delicious!).  When we had a look round after lunch .... more birds!
And who could resist this mum and her babies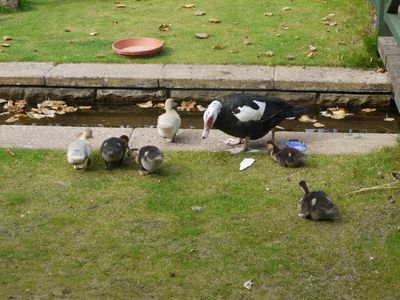 But the day wasn't all about birds!  This funny little van caught our eye in Linlithgow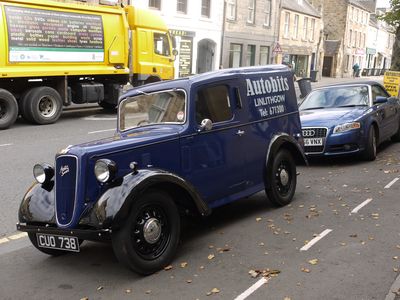 We also did a little bit of shopping ..... I have almost finished my cable cuff socks, so I got Malcolm to pick some sock yarn (I don't think he will want cables on his!)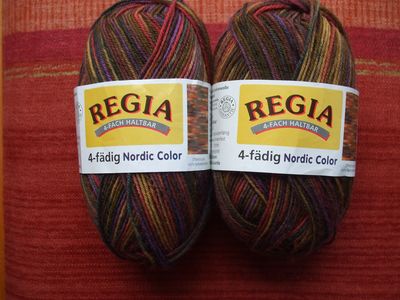 We also saw this kit to make a fabulous wallhanging ........ it's my birthday soon, so Malcolm bought it for me as an early present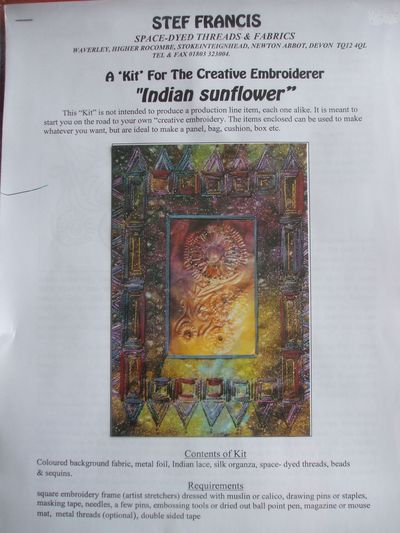 This is my 498th post, so remember to leave a comment if you would like to be included in the draw for the 500th post.  There will be two draws, one for home and one for 'away', because of the cost of postage ...... but I have a little confession to make - right now I have no idea what the prizes will be!!  I will have to delve into the depths of my stash (I may be gone for some time!!) to find some suitable things!!