I'll start with the large .... I told you on Friday I was going to make a bigger version of Stuart's coaster.  I started in the same way, carding the wool, to comb all the lumps out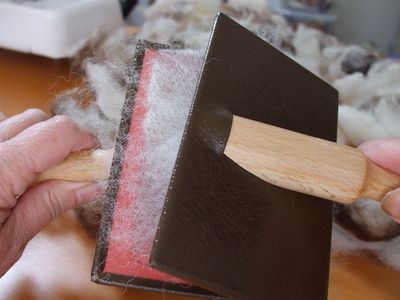 I had several attempts at taking a photo of needlefelting it on the embellisher - this is the clearest one .......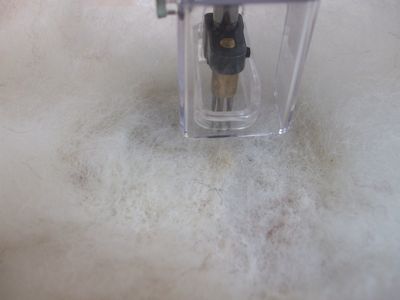 Once I had got a reasonable amount needled. I checked it for size with the template I had drawn of the base of the candle stick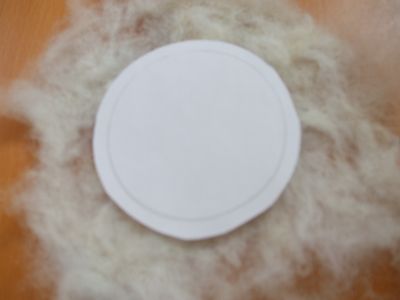 I used a bowl to mark my outer circle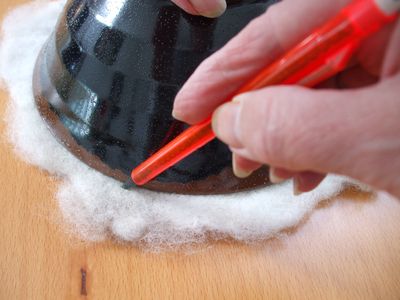 and an egg cup to mark the inner one (who needs expensive gadgets!!)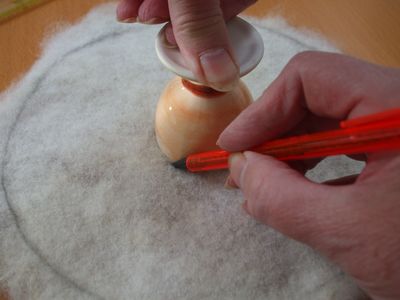 After cutting out the coaster .....
....... I used some aran wool round the edge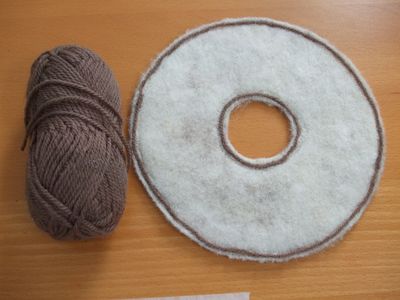 Then used a remnant of fancy yarn to add some colour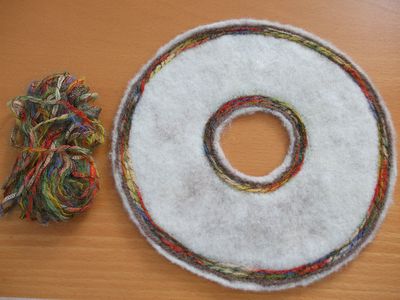 I pinned the template back on, then needled some spots round the edge by hand .....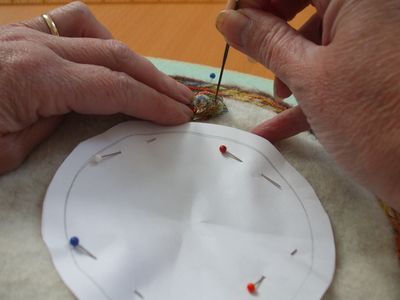 ..... before using the embellisher to make sure they were firmly in place.  I hope Stuart likes this new version!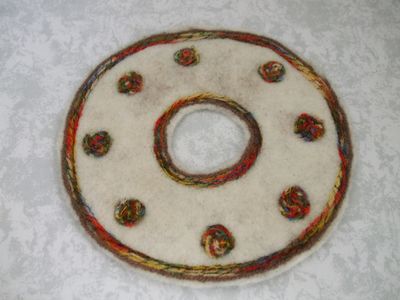 Yesterday, Linsday had organised one of her 'Woolgatherings'.  At the last one, she had shown us a book she had just bought .......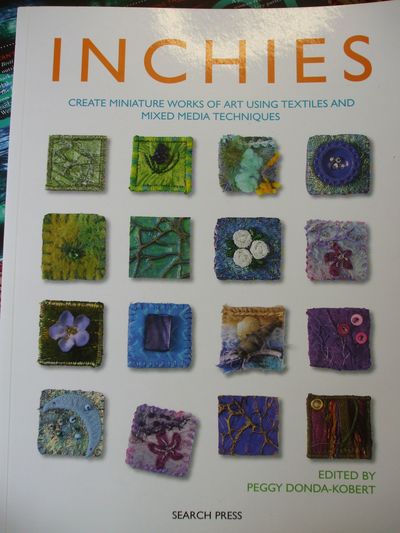 ........ and suggested that we made some little pieces, with 'sea' as the theme.   I looked out this little bundle of goodies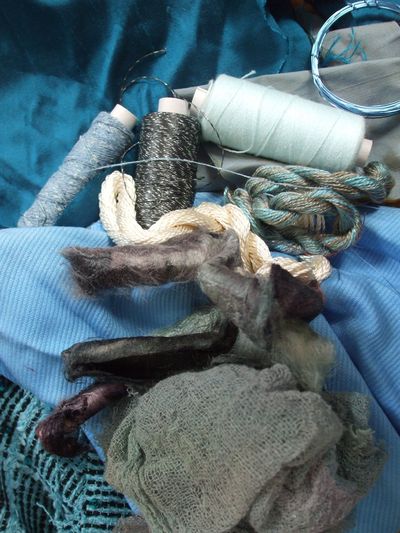 It was great fun creating little pieces that are only one inch square - this is my first one
After stitching away all day (well, apart from drinking lots of tea, eating lunch ..... and a delicious cheesey, herby muffin!) I made the grand total of ........ three squares!!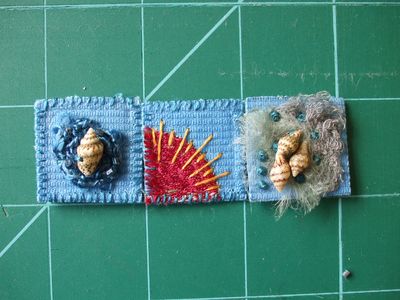 I also mentioned on Friday that Malcolm was all organised to light the stove if it was cold enough --- yes it was!!  It is just so good to snuggle up on the big squashy sofa with the stove burning brightly in the corner!!