On Saturday I thought I had better do a bit more work on the chickens, as I have been neglecting them recently!  I decided to start quilting one of the wallhangings, as I have finished the embroidery on it.  I chose this fabric from my stash for the back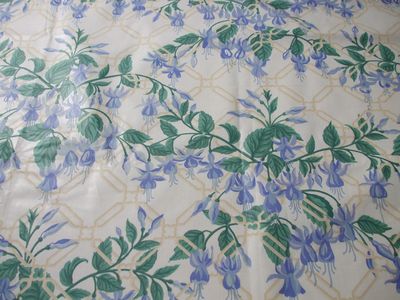 It is a very old piece of Laura Ashley fabric that I have had for years - that may seem a bit extravagant for the back of the wallhanging, but it was a remnant that I bought in a sale for a quarter of the original price!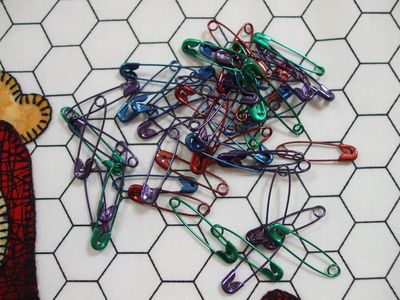 I couldn't resist these wonderful coloured pins - but they are not just pretty, they are finer and sharper than my plain ones!
All pinned, ready to go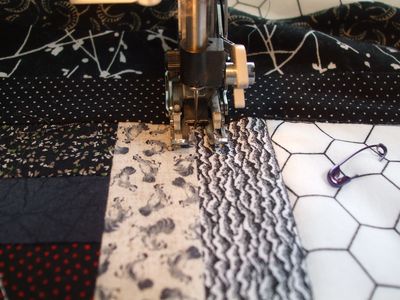 With the walking foot on, I am quilting 'in the ditch' between all the strips.  When that's done, I'll do some free-motion quilting round the chickens.
I finished Kylie's cushions - but I'm not going to show you the little finishing touches until she has received them.  I added one or two little things to the parcel - here it is, all wrapped up in tissue paper, ready to be popped in an envelope and posted tomorrow.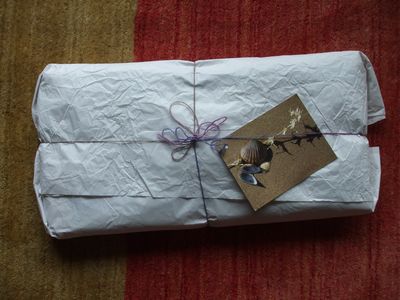 For the last couple of weeks, the swallows had stopped trying to get into the garage every time the door was opened, but they have started again (we think they want to raise another brood) ....... but this time it's not just the garage - Malcolm has been having little visitors when he has been painting the inside of the summer house (although of course they had all scarpered when I took the photo!!)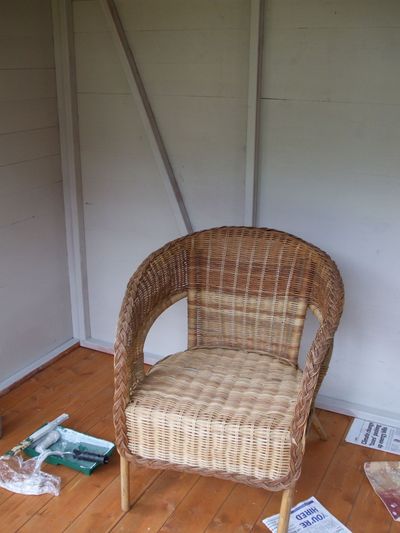 ps - you may have noticed that Typepad is having one of its periodic off days and has decided to stop putting the photos in the centre!!