Needlefelting
For today's tutorial, you will need  specials tools ......
a felting needle (available from craft shops or online) and a block of foam - I bought a foam seat pad from an upholstery shop and cut it up.  You will also need some wool tops and some old wool jumpers which have been felted - give them a hot wash (include old towels or jeans) then a hot tumble dry ...... of course you may have accidently felted a jumper, so here is a chance to  put it to good use.
The first thing I made was a brooch - I started with a flower shape cut from a felted jumper, and added some wool tops which I needled onto the centre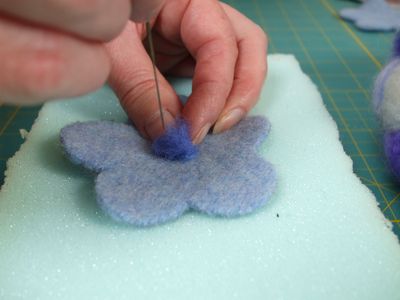 needle felting is a great antidote to stress - you just keep stabbing the needle in - the barbs on the needle make the wool and the fabric mesh together (but please be careful not to stab your fingers - the needles are very sharp!)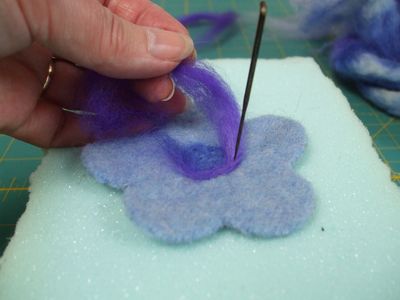 Next I added a ring of another colour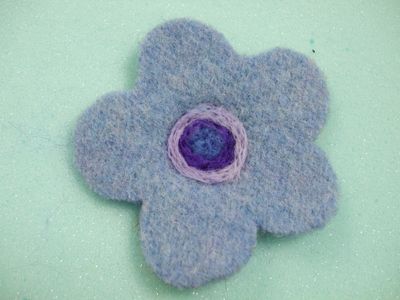 and then another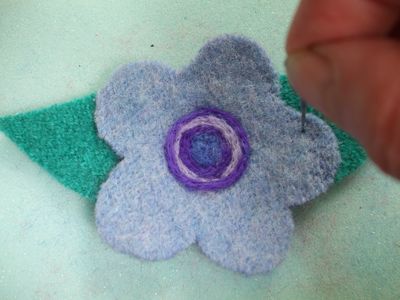 I cut two leaves from another felted jumper and needled them in place on either side of the flower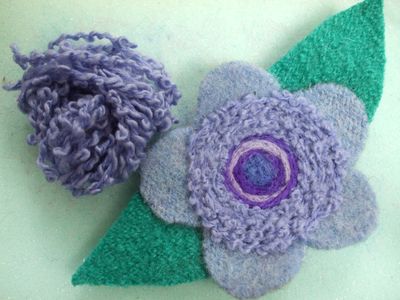 I thought the flower looked a bit plain, so I added some lovely textured yarn ......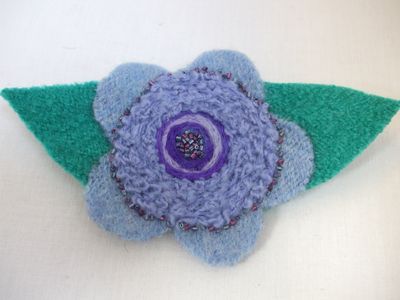 ....... and added beads in the centre and round the edge.  I finished by sewing a brooch pin to the back.
For the next project, I started with a piece of organza and a selection of wool tops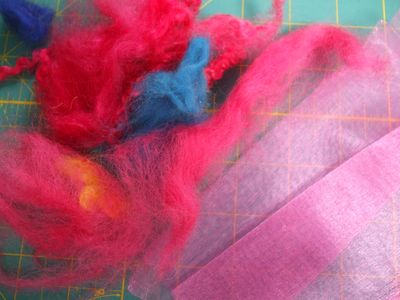 I arranged the wool in a rough pattern on the organza and started needling it into place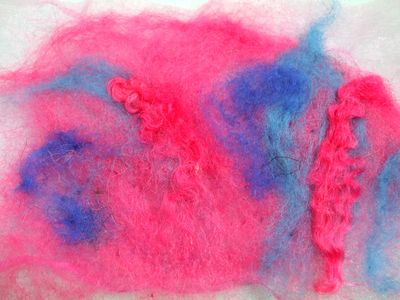 I raided my stash for this jazzy yarn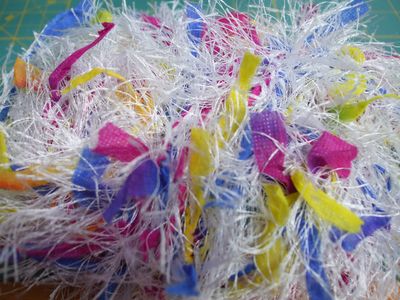 and added little bits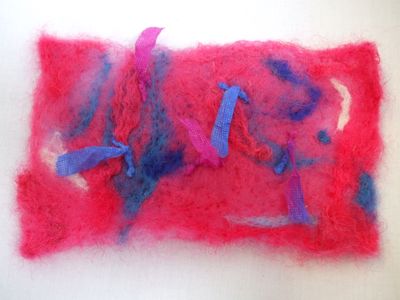 I then needled this  onto a  piece cut from ..... yes, another piece of felted jumper (look for cheap woolies in charity shops).  I added some little spirals, by twisting some wool, then needling it into place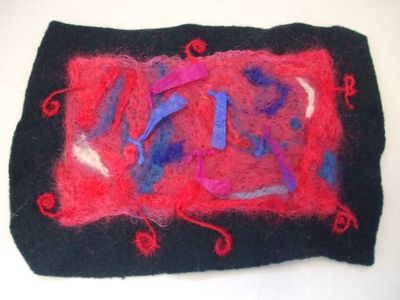 I finished by sewing on some beads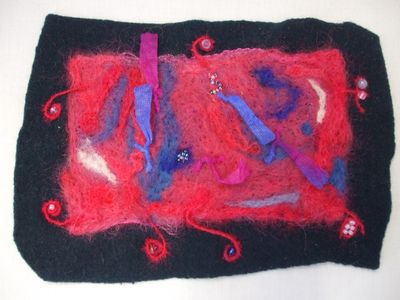 I haven't yet decided what to do with this piece - I think I will probably make it into a book cover.
This afternoon, I was having a final play - I started with a lovely piece of thick felt in shades of lilac (I bought this felt!).  I needled some green along the bottom, then twisted some more green to make tree trunks.  Finally, I mixed two greens together to finish the trees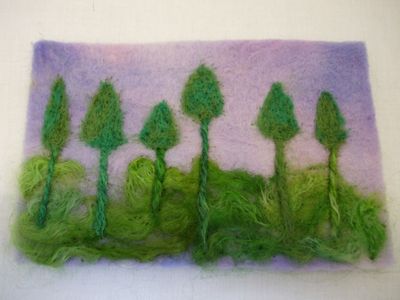 I hope this will encourage you to have a go at needlefelting!