Needlecase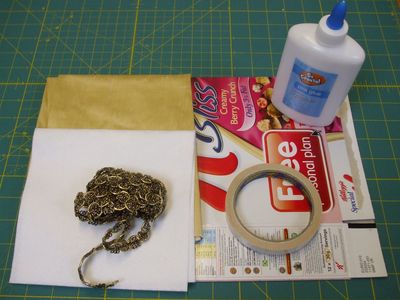 You will need an empty cereal box, pva glue, double sided sticky tape. fabric (I used silk as you only need a little bit), felt and trim.  (You will also need ribbon, but I forgot to put it in the photo!)
First cut the cereal box open and glue two pieces together, printed sides in.  I did this the day before, and left the card under a pile of books, to make sure it dried flat.
Then cut: two pieces two and a half by three inches, and one piece a quarter of an inch by three inches.  From the fabric, cut a piece six and a quarter by three and three quarters inches.  Cut two pieces of felt, the first one, five and a quarter by two and seven eighths inches, and the second one four and seven eighths by two and a half inches.  You will also need four inches of trim and fourteen inches of ribbon.
To assemble the needlecase ...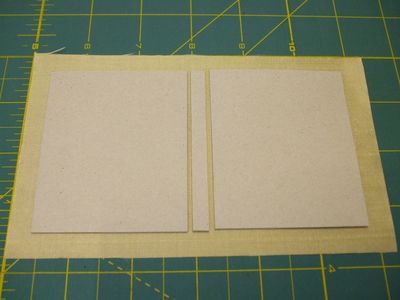 arrange the card on the fabric, leaving a small gap between the main pieces and the centre strip, as shown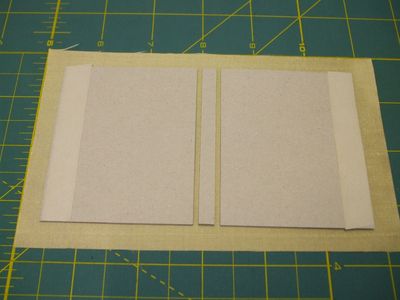 put strips of double sided tape on the outer edges and turn over the fabric and stick it down, being careful not to move the card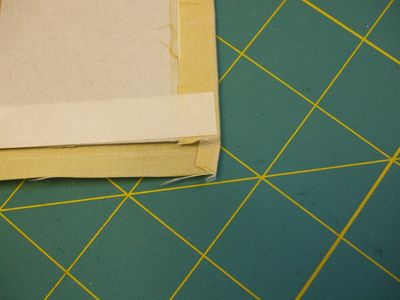 put strips of tape across the top and bottom edges, trim away some of the turned-in edge,  iron the corner,  sloping it in slightly, and turn the fabric in and stick it down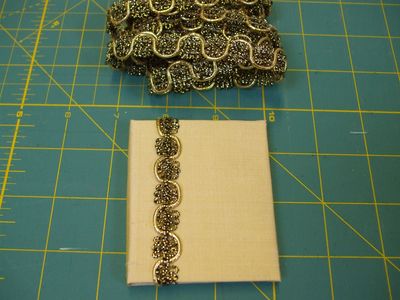 decide where you want to put your trim - I put mine to the left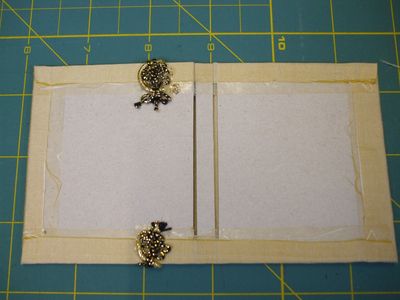 use sticky tape to secure the trim on the inside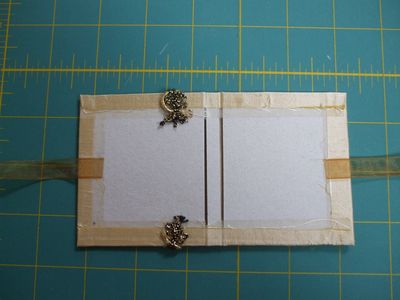 cut the ribbon in half, and stick it in the centre of the two edges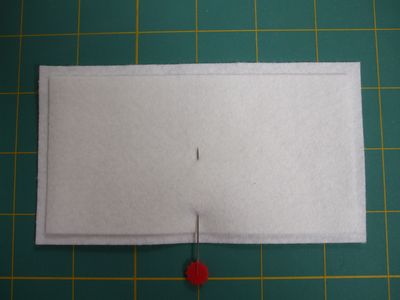 put the two pieces of felt together, then stitch together down the centre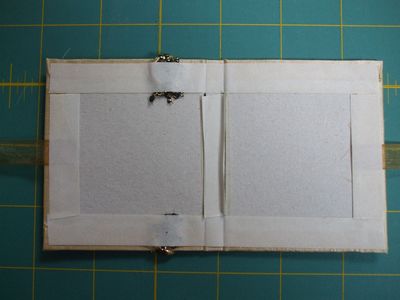 put tape round the four sides and down the centre, then stick the felt firmly in place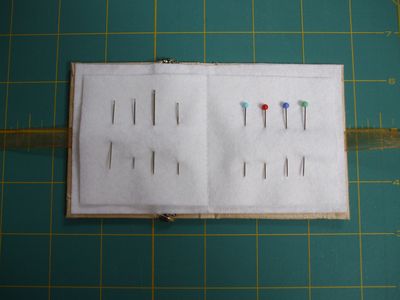 add some needles and pins and your needlecase is ready to use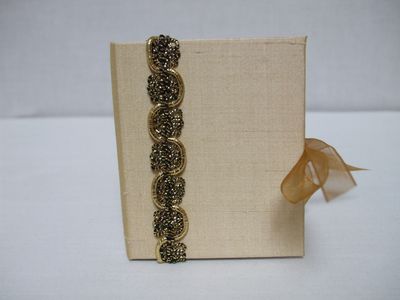 these make lovely gifts for new sewers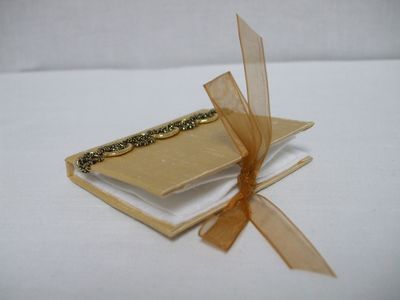 thye are also quick and easy to make for fund-raising events