It has been wonderful this week to get back into our normal routine, after the disruption of the last few weeks.  So we headed into Hawick this morning for our usual Thursday cuppa and a scone, which is my treat!    I had a pot of tea, and Malcolm had this magnificent cappucino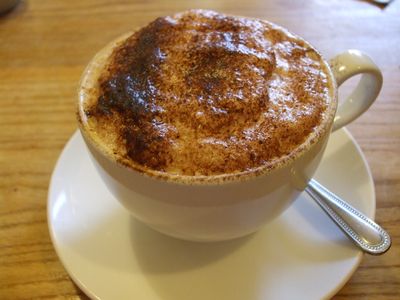 When we got home, Malcolm spotted these snowdrops peeking through the gravel in an old half-barrel which sits next to the front door .....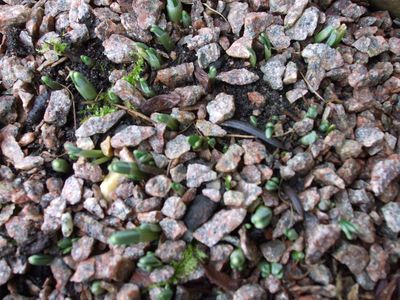 and this little alpine in one of our  wooden planters bravely putting out some new leaves ....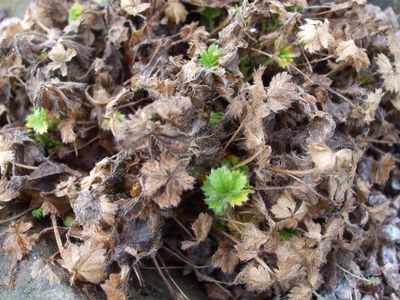 If that's not enough evidence that spring is (or might be) in the air, then surely this lovely card from Lindsay, inviting me to her next Woolgathering, should convince you ...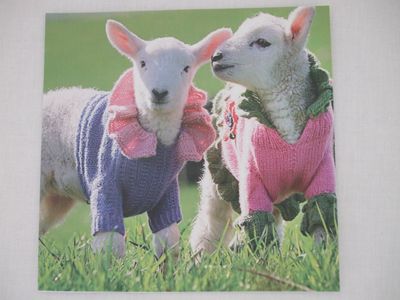 Not quite persuaded?  Then my other post surely means that it's nearly spring ...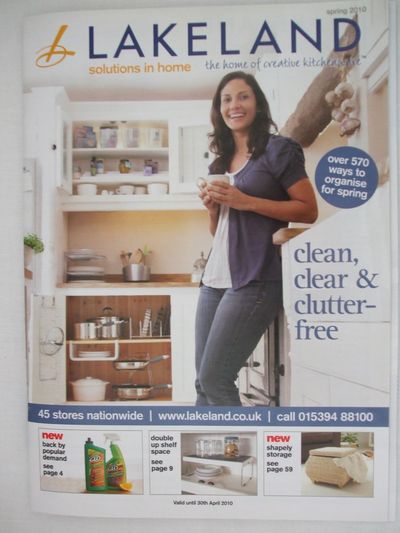 .... no, I'm not entirely convinced either!!
I spent the afternoon in the studio, working on next week's Tuesday Tutorial - all I am going to say is that it involves chocolate!!
Then it was time to make dinner, which meant that I could try out this fabulous new knife that Malcolm bought for me on Tuesday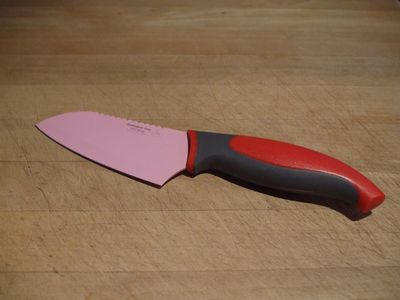 So what did I make ..... aubergines stuffed with spicy lamb and feta - this is it ready to go in the oven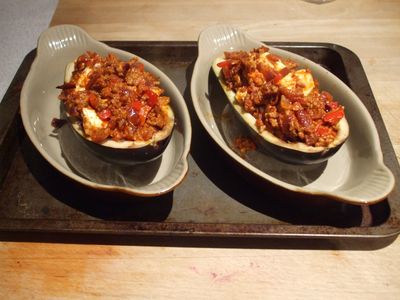 We also had a side salad (mine is the one without tomato - while I like cooked tomato, I just don't like raw tomato in a salad!)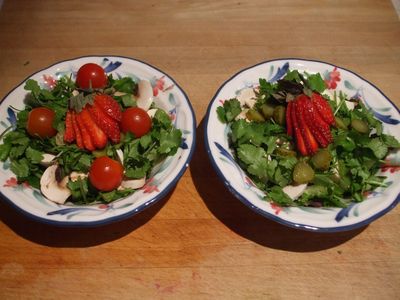 As you can see, the salad is garnished with  strawberries - I don't usually buy foreign strawberries in winter, but Jennifer and her husband are coming to visit on Sunday, and I need strawberries for the starter ....... I'll tell you all about the meal on Monday!!!