I thought I would have some fun this week, starting with two photos taken in 1984 of me in the snow feeding ducks in Linlithgow .... these photos are for all of you sweltering in the sun, who would like some snow to cool down (and if that's not enough, scroll down to Thursday and Friday's posts, for lots more snow!!)  Then it was into the archives again for three photos from a wonderful holiday we had in 2001 in the Maldives, to warm up those of you shivering in the winter weather (you may notice that I'm somewhat plumper in the swimsuit shot than I was back in the 80's!!)
you can see the Palace and the spire of St Michael's Church in the background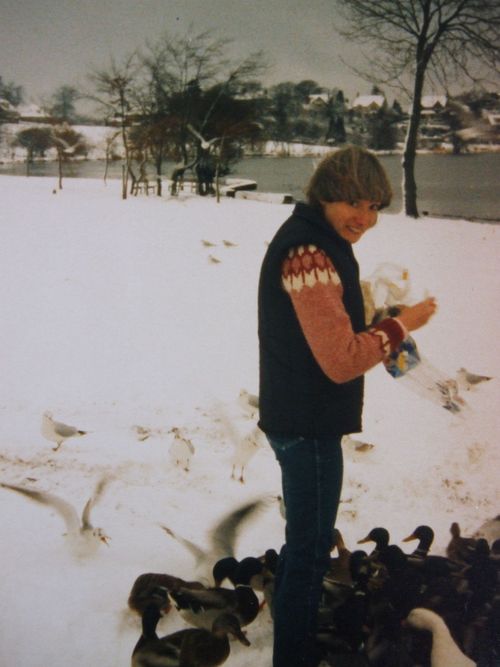 some seagulls decided to join the ducks!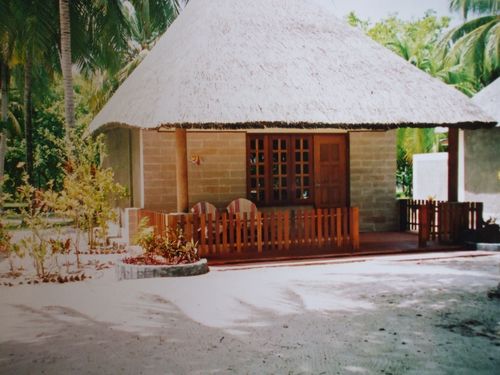 shadows of the palm fronds on the sand in front of our bungalow on the beach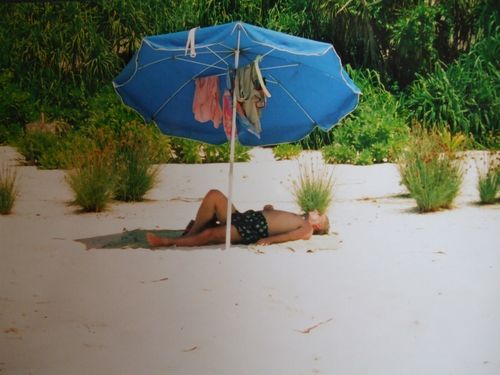 it's very tiring having fun on holiday!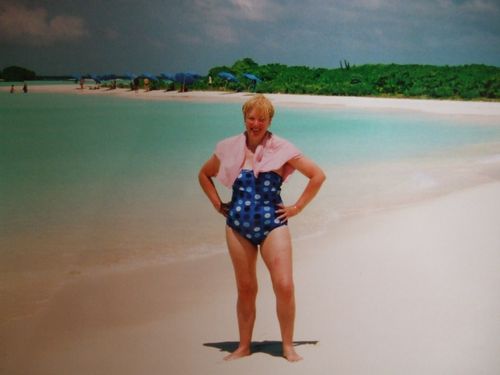 if only my bum was as small as the shadow!!
For lots more shadows, pop over to Hey Harriet where as always Tracy has been busy with collages of a selection of last week's shadows, and you can click on the link to this this week's participants.  And to finish, a silly photo, to wish everyone a Happy Christmas and a peaceful and prosperous New Year ... love from Anne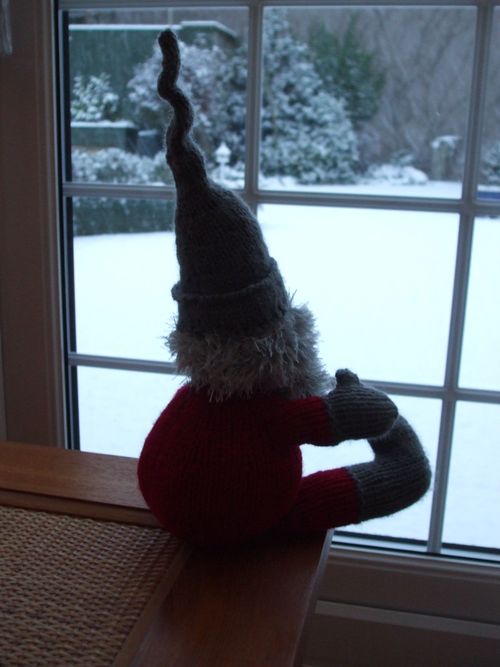 little Olaf Gnome, watching the snow falling this afternoon!