I was so excited when I opened the post this morning - my lovely friend Sarah had sent me a belated birthday present - just look at what she sent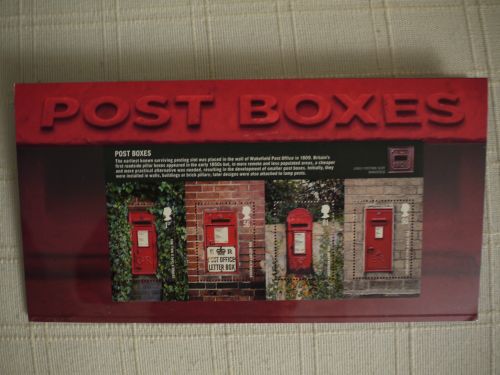 a wonderful set of stamps - with pictures of post boxes!!  And .... the folder has lots of interesting photos and info
thank you Sarah - it is a super present!!
I was in a charity shop in Jedburgh this morning, when I saw this little cross-stitch kit - priced at only £2.50 - needless to say I had to buy it!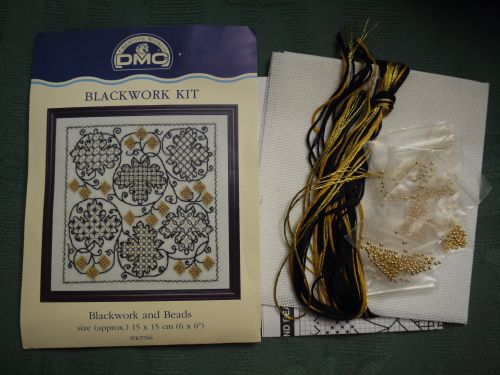 This afternoon, I met my friend Lorraine to go to knit'n'natter.  I hadn't seen her for ages, as she went on holiday just when we came back!  We had rather a lot of news to catch up on - including hearing about what she got for her birthday last month - a new sewing machine!  However I did manage to do some knitting in between chatting, drinking tea (and eating a toasted teacake!).  Malcolm recently bought me this tea cosy book (sorry about the marks on it - I accidently splashed it with wax when I was blowing out a candle)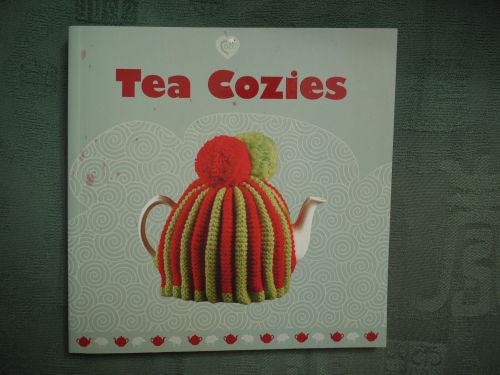 I foolishly said to Malcolm that I would knit him whichever cosy he wanted - and some of them are very elaborate!  But being a man of tast and refinement, he picked a very simple one.  It should actually be knitted in a paler blue, but this denim blue aran wool was left over from a jumper I knitted for him last year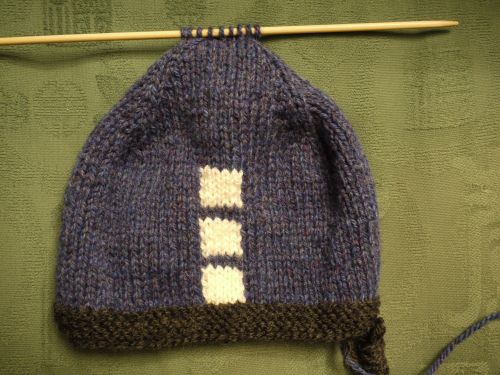 not bad for an afternoon's knitting (and I've started the other side!)
If you've ever bought a book from Amazon, then you'll know that you get e-mails for ever more suggesting other books you might like to buy.  Usually I delete them before I'm tempted - but last week I got an e-mail saying that people who had previously bought a book by Jan Brocket might also like to buy Cath Kidston's new book.  I made the mistake of looking at the new book .... yes, I bought it!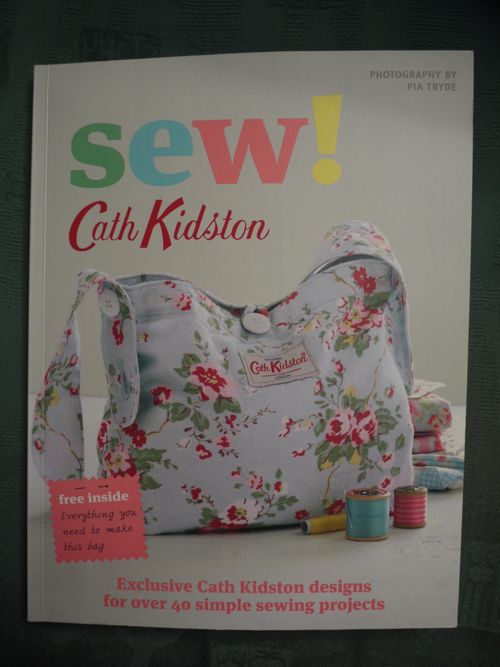 As well as all sorts of lovely projects, there is also a kit to make the bag on the cover - I think that might go to quite near the top of the to-do list!