This afternoon, we were sitting having a cuppa in the garden ...... when the pair of tits who have moved into the birdbox suddenly started popping in and out.  Of course the camera was fetched!!  As it's just a somewhat basic digital camera, the birds are a bit blurred, but it was so exciting to actually get photos of them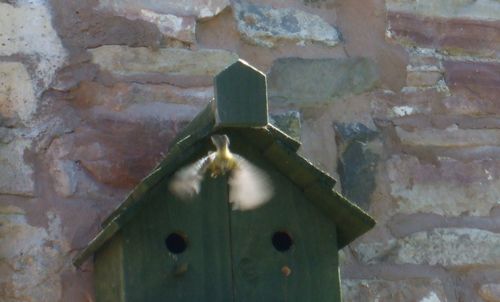 heading home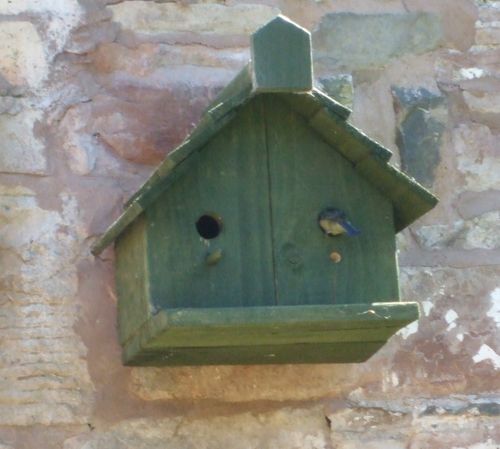 does my bum look big in this doorway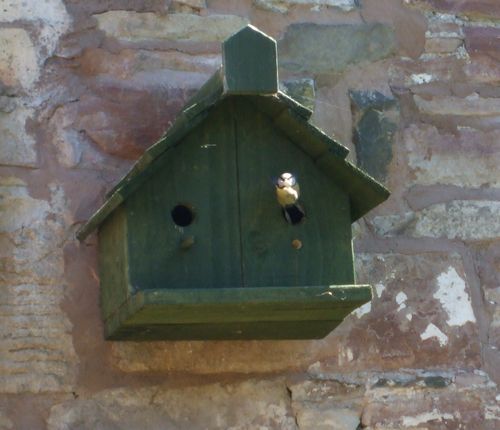 here we go again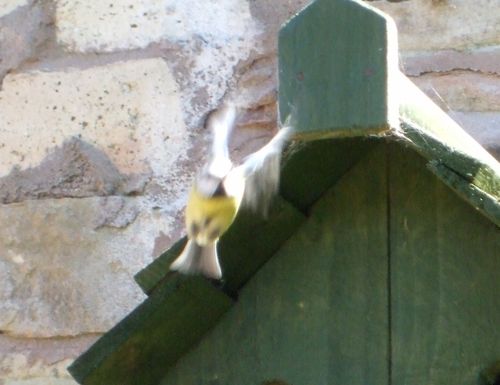 up, up and away
Earlier in the day, we had been in Hawick for some shopping.  On the way back to the car, we had a detour to look round the Saturday market and car boot.  I couldn't resist this lovely felted bag on the Fair Trade stand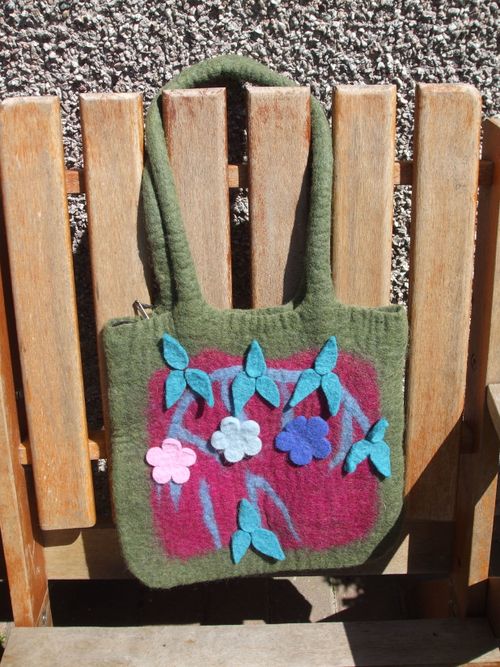 and of course I refused a carrier bag and popped it in my Cath Kidston recycled bag from Tesco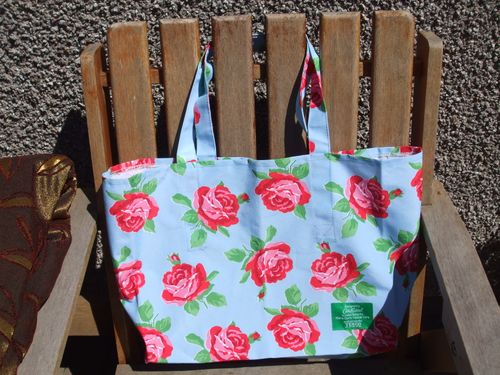 Then I succumbed to this wonderful piece of fabric from one of the car boot stalls - the photo doesn't do it justice.  There is no obvious right side/wrong side .... one side is silky and shot with gold, while the other side is a much richer colour, and is textured like velour.  It is on the to-do list for cushions for the new kitchen chairs.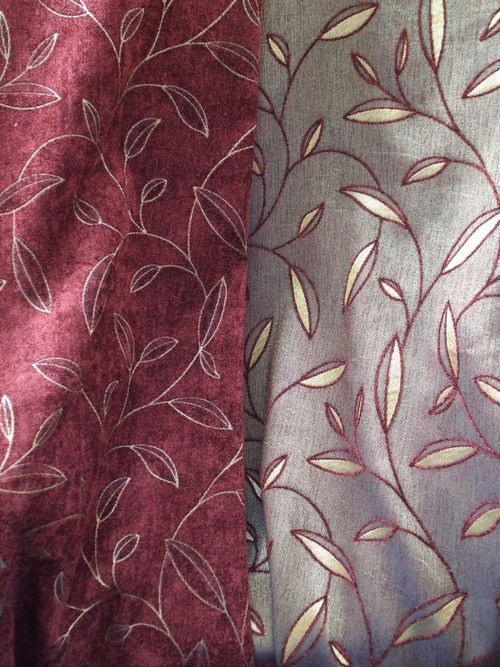 We also bought some plants for the garden - I got some to replant the pots that sit at the studio door, beside my lovely froggy welcome sign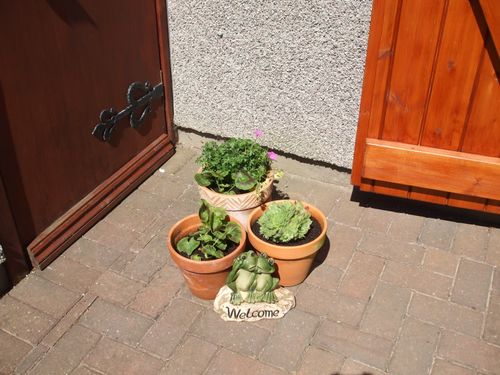 'Sunset' is almost finished - I will probably finish it tomorrow, when I'll be in Chesters for another of Lindsay's Woolgatherings.  So what will you do next, I here you cry ...... I will be doing a baby quilt for my new great-nephew, Oliver.  I hope he likes tractors!!