Back in the dim and distant past, I was slim slender ok, just downright skinny!  I could eat what I wanted and never put on an ounce - I had a 22inch waist in my teens and early twenties.  Even when I had my son Stuart I didn't really put on weight and a week after his birth I was back in my pre-pregnancy clothes (eat your heart out celeb Mums, who need strict diets and personal trainers to achieve that).  But now every little over-indulgence means that the scales creep up (and up).  As I enjoy my food (and wine) too much to do proper dieting - I prefer to think of it as a lifestyle change - then I have to resort to the dreaded exercise.  Even more so as most of my hobbies seem to involve sitting down!  Before we moved here, we were members of a gym, but we couldn't find one we liked close enough to where we live to ensure that we would go regularly, so we decided to invest in our own implements of torture  gym equipment.
I leap spring crawl crawl out of bed at 6.45 Monday to Friday and until recently I would have started with the cross trainer ...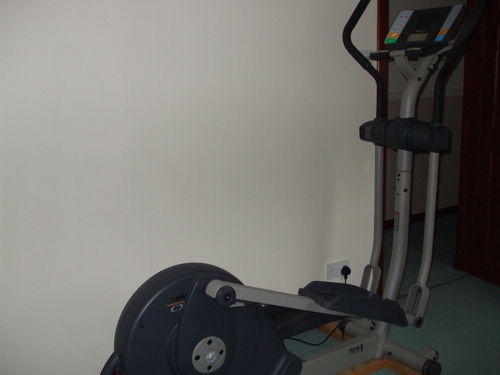 ... watching breakfast tv while trundling along (I do distance rather than speed), then it would be on to the rowing machine ...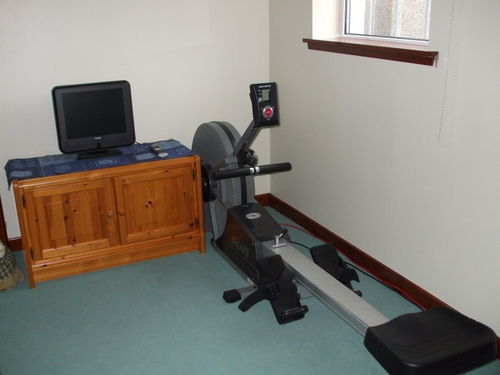 ... it's a bit harder to watch tv from this one, as you slide back and forward!  Finally it would on to this aid to doing sit-ups, to work on my six-pack - although I think I have a whole case of beer lurking under my t-shirt .....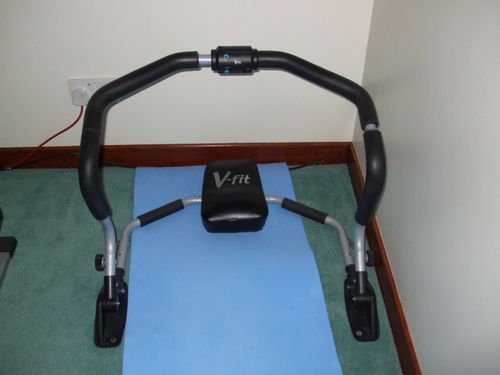 However, all that changed in the New Year, when I bought Coleen Nolan's latest fitness dvd.  So now you can find me strutting my stuff to the disco beat, doing the funky squat and the jiggly squat (don't ask!) and bouncing up and down doing the pony.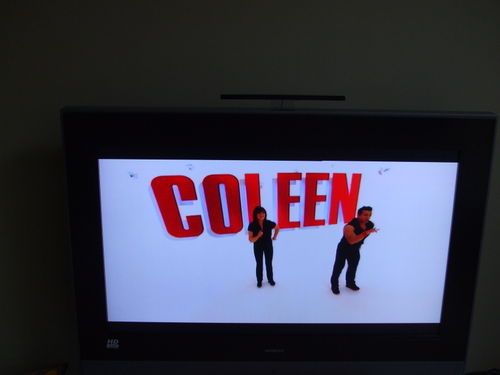 The result?  Well, not a lot of difference in my weight, but my shape is changing and my clothes fit better, so what I think I need to do now is combine the two kinds of exercise.  Of course I could be like Liz Hurley and survive on cabbage soup and five (or is it six) raisins, but as I am definitely someone who lives to eat, rather than eats to live, I shall just have to continue with the dreaded exercise.  And once the weather gets better, I can put on my gorgeous socks and my lovely bright walking shoes and stride out to get even fitter - and if I fall head first into a ditch, at least my shoes will be highly visible!