I survived my evening of demonstrating the way I hand quilt to the lovely ladies at Abbey Quilters ........ and I even remembered to take some photos!  This is my sample - I assured the ladies they would finish theirs by the end of the evening, which was, perhaps, a slight exaggeration!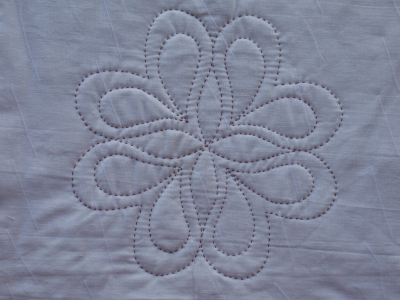 I started with everything in order on the table, and explained how to mark the design on the calico, make up the sandwich with the wadding and backing fabric ........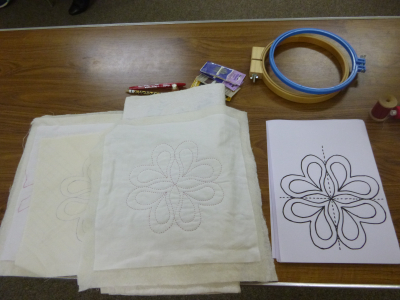 ....... and soon everyone was busy sewing.  Margaret H soon had her first two loops stitched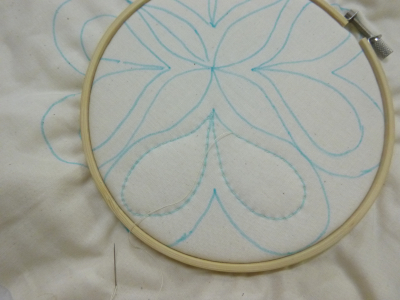 while Sandra H was just getting started
Lorraine preferred to work with her favourite small hoop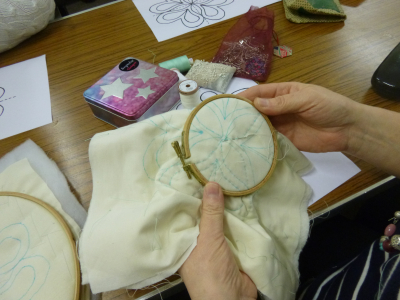 but her Mum, Ivy, preferred a bigger hoop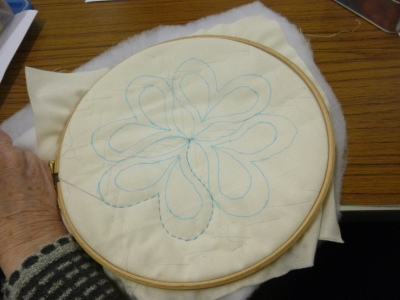 so now, a quick demonstration of how I hand quilt (with some help from Malcolm this afternoon with the photos).  This was the piece I used last night to show how I work.  First, I don't pull the quilt sandwich tight in the hoop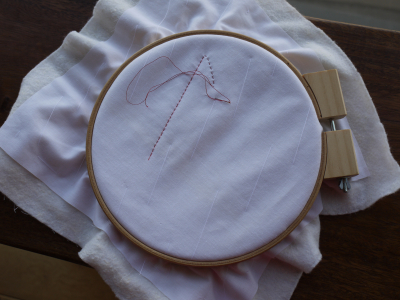 can you see the little bump just where the last stitch is?  That's my left fore finger underneath ........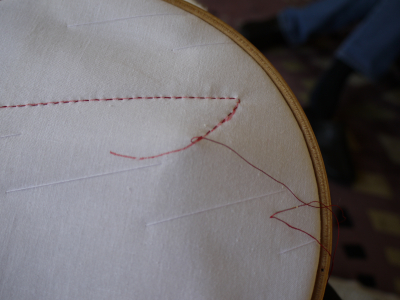 ....... waiting for me to put the needle through vertically until it just touches my finger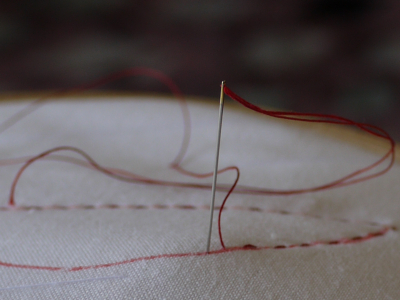 I then catch the end of the needle on the top of my thimble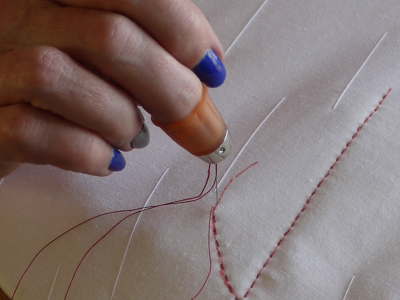 I rock the needle over and put my thumbnail in front of the it so that a small hill is formed, and push the needle through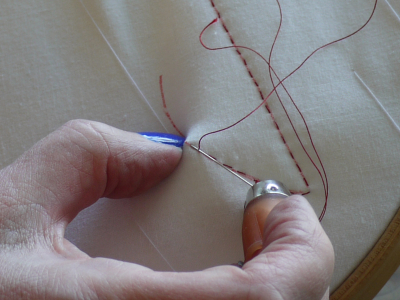 and I just keep doing that, one stitch at a time.  I have been to various classes over the years, and tried different ways of hand quilting, including working several stitches on to the needle before pulling it through, but I always come back to this method, as it gives me neat, even stitches
on the requirements list for last night, I had specified quilting needles, but some of the ladies turned up with needles the size of fence posts!  Although at first it seems impossible to stitch with tiny quilting needles, the smaller the needle, the better the stitching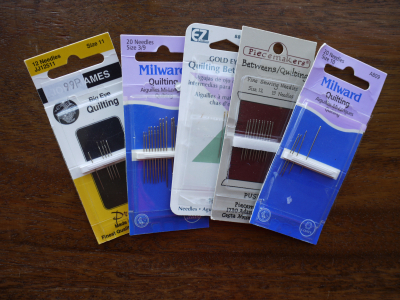 this is my preferred size, with a 5p to show just how small they are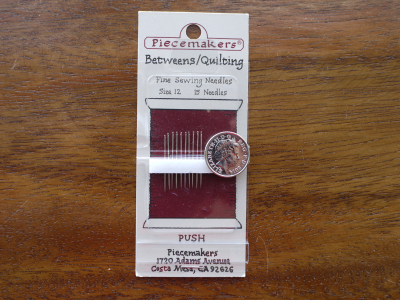 I came home last night with two cards.  The card on the right is from the group to say thank you for last night's demonstration and the one on the left is from my friend Anne S, whom I met not long after we moved to Hawick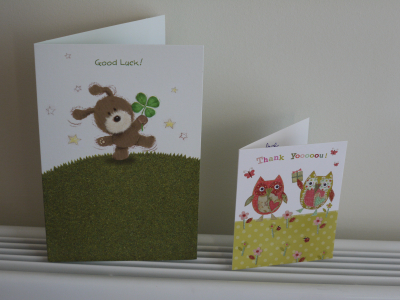 she couldn't find a suitable card with an owl on it, so she popped these little cuties in the envelope!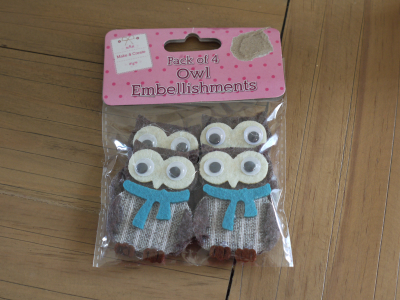 as the weather was so much better today, we had a run up the coast to Dunbar.  As always, our first stop was our favourite coffee shop ......... but I'll tell you all about our day out on Friday!