........ we had a quick run up the coast to Eyemouth.  We parked in the small carpark beside the harbour, and immediately found something going on, with this boat manoeuvring between metal uprights.  But, unfortunately, it was snowing and bitterly cold, so we reluctantly walked on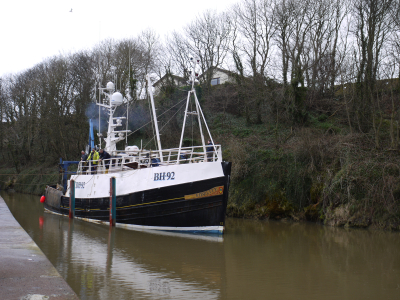 but if we had waited, we would have seen the boat being pulled up the slipway to the boatshed
we think the metal uprights must form part of a cradle which probably runs up an underwater track
we decided to pop in here for a cuppa and cake (you know that we make the big sacrifice on a Friday, eating cake just so that you can enjoy the photos!)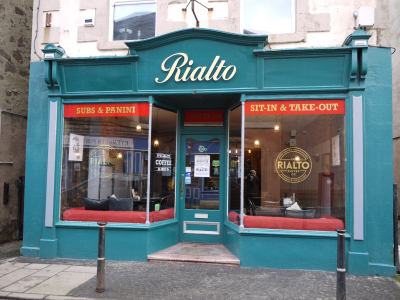 we were greeted by Michael, the charming young man who owns Rialto.  He ushered us through to the back room, where a good old-fashioned coal fire was burning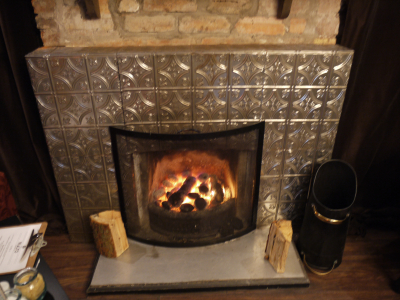 when we went through to pay the bill (my treat on a Friday!), I was rather taken with this mirror, but I couldn't fit it in my handbag!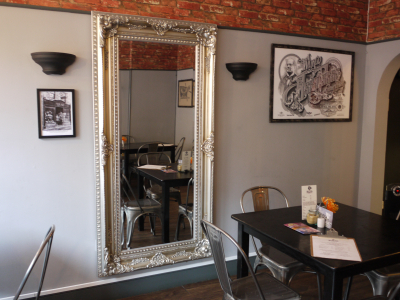 Michael and his waiter (oops, I didn't find out his name) were worried that this photo of the cakes wouldn't show them properly - they are all baked on the premises, so they wanted them to look their best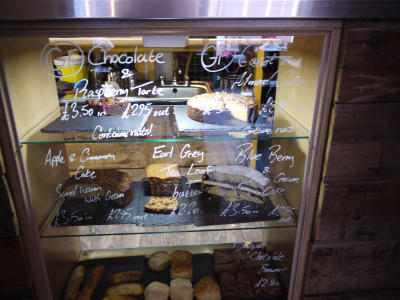 so they insisted on putting them on top of the counter.  This is the blueberry and lemon cream cake that I had - in the spring they make it with rhubarb, and in the summer with strawberries or raspberries (I will be going back to sample them!)
they are justifiably proud of their scones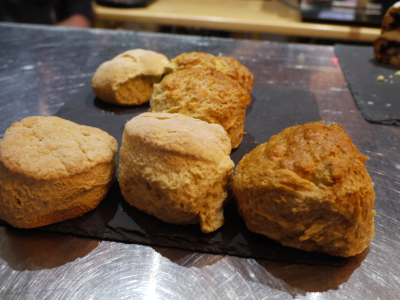 and when I mentioned that our friend Anna had enjoyed a scone with jam and clotted cream, when we took her to Bamburgh during her visit in 2015, they swung into action, producing this tasty photo for her to enjoy!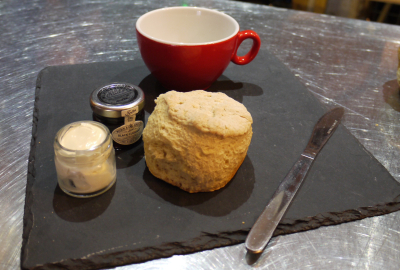 as always, as we walked back to the car, there were random things to take photos of.  I liked this example of creative upcycling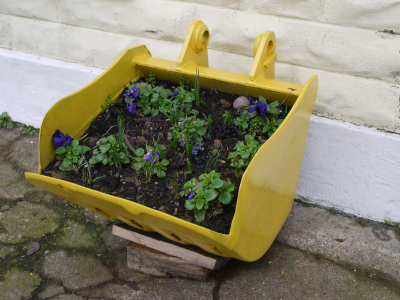 and of course there are always gulls perched around the harbour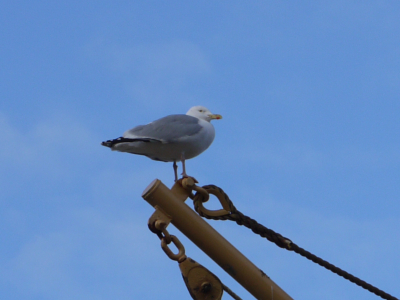 Malcolm wondered if this sign meant that if you fell overboard, you couldn't swim to save yourself (I'm not the only one in this family with a warped mind!!)
you would never get me on one of these small boats (unless you gave me vast amounts of money)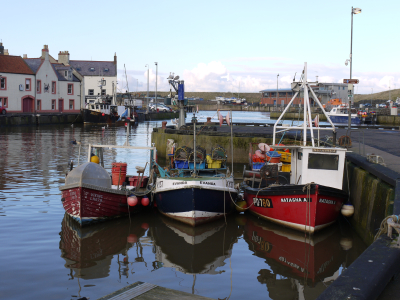 I was just taking this photo of two exceedingly large gulls
when this duck popped up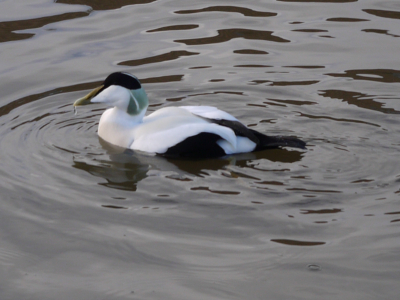 you will have to take my word that there are two seals in this photo!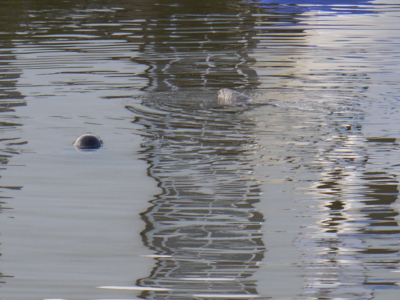 and of course we have to have something rusty from the harbour!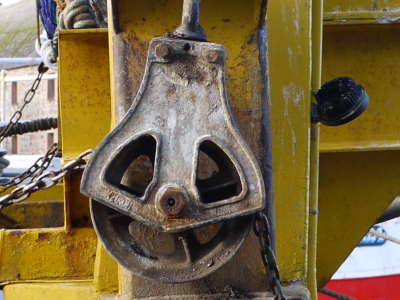 I wasn't going to visit the wool shop, but Malcolm made me ........
....... then having bought a little kit, I had to buy a circular needle, because, of course, mine are all in storage!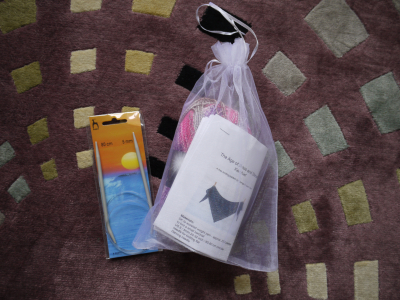 tomorrow is my big night at Abbey Quilters, showing the members how I hand quilt ........ I'll tell you all about it on Wednesday!