I went out on my own for lunch today, as Malcolm was attending a seminar (another one about managing our savings, and yes, he went because there was free lunch!) I decided to go back to The Mill, as we had yet to have lunch there. We had an excellent breakfast on Fathers' Day, and of course we have had cuppas and delicious scones, so I was sure that lunch would be good. As soon as I saw the haggis and cheese toastie on the menu, I just had to have it, especially as the haggis is from Pringles Butchers, the cheese from Standhill Cheesery, and the bread from Hunters Bakery (sorry, no link for that) ...... all local businesses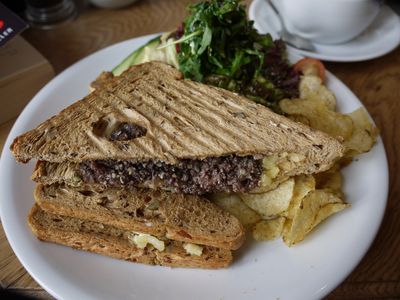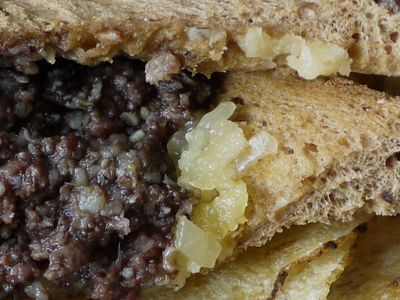 it was absolutely delicious ..... the haggis was peppery and the cheese sharp. Back home, it was on with Twas the Night Before Christmas. I stitched together the next row and added it to the section I finished yesterday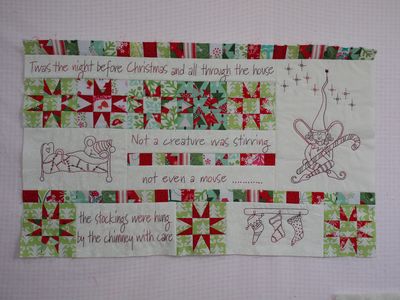 then put together the bottom section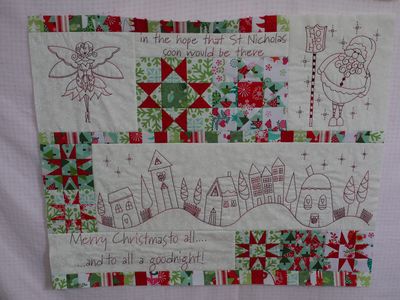 and put the two together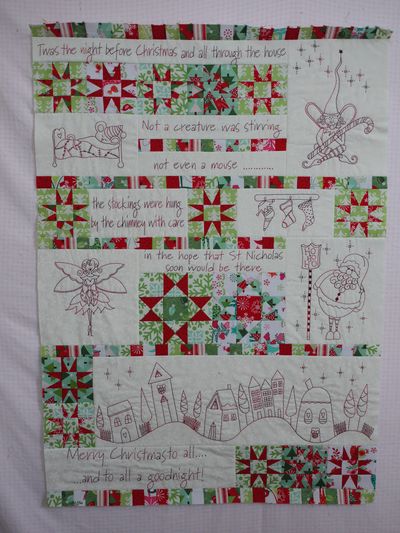 the last stage was to add the side strips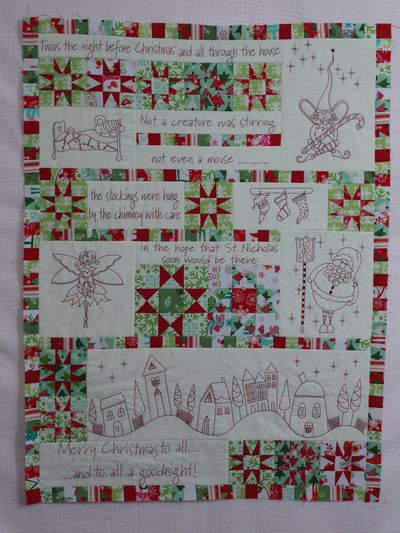 I now have some more embroidery to add round the edge of some of the stitcheries (and I noticed that I had missed a star on the top right stitchery!), then it will be ready to quilt.
I forgot last week to do a knitting update! I have almost finished the first teacosy ...... but I have still chickened out from cutting the steeks. However, I popped it over a small teapot to let you see how it will look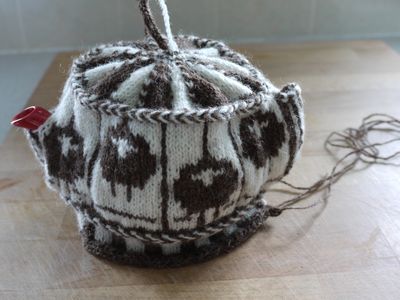 and this is the second one, done in the reverse colourway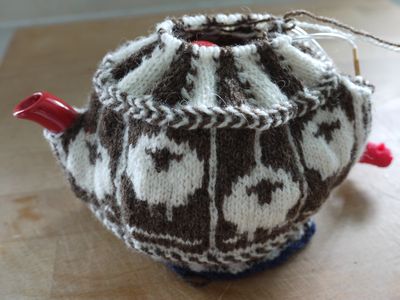 if you are wondering what the little pink thing is on the right of the teapot, it is my little sheep which covers the needle points (and stops the stitches falling off!)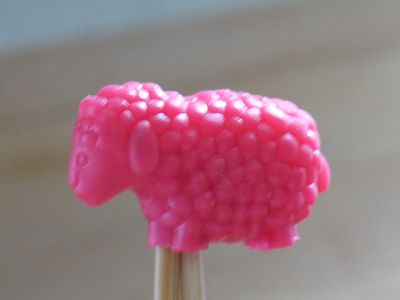 while I was sewing this afternoon, it was hard to concentrate, as I was watching Bradley Wiggins cycling at the Olympics. By the end I was standing in front of the tv jumping up and down, cheering him on!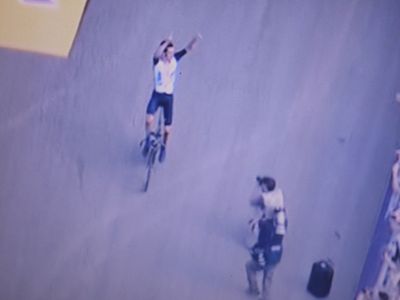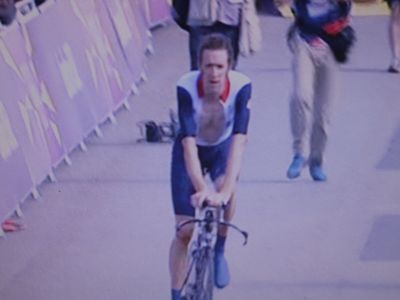 *you can read about haggis and Burns' Night here