As we were eating breakfast this morning, more and more swans swam into the dock.  There must have been something tasty to eat, as they kept sticking their heads under the water and their bottoms in the air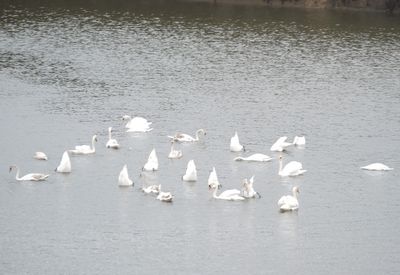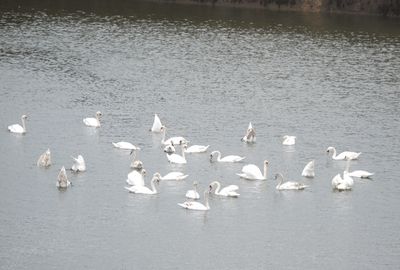 but suddenly there was a commotion, and an adult swan, with its head hooked over the back of a cygnet,  pushed it away from the group, with another cygnet swimming ahead of them as fast as possible to get out of the way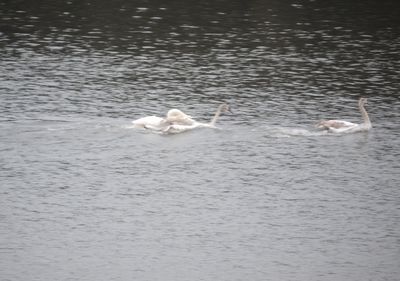 there must also have been something tasty on the ground (perhaps from a ship being loaded/unloaded) because the pigeons were having a good peck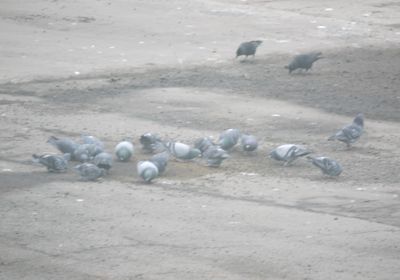 when I looked out of the window later, I saw some activity on the far side of the dock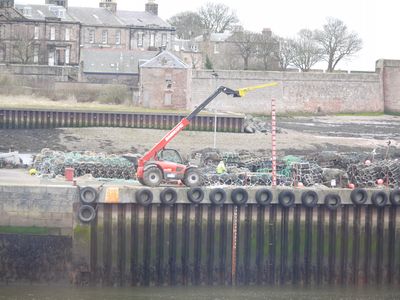 and in a shabby little boat which had been moored overnight against the pilot boat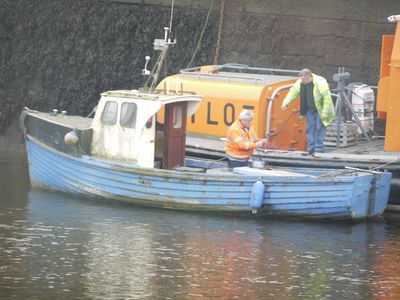 there appeared to be trouble starting the engine, with much pointing and shaking of heads
the man with the new depth gauge soldiered on trying to lower it.  Every time he got out of his machine he had to walk round behind the lobster pots, which must have been somewhat annoying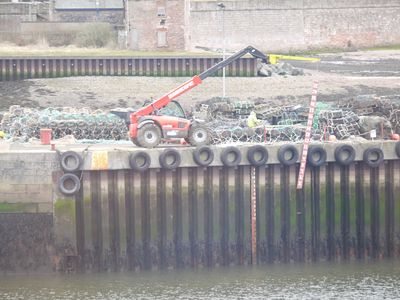 at that point I had to go for my shower, and I was surprised that they were still trying to get the gauge in place when I came back through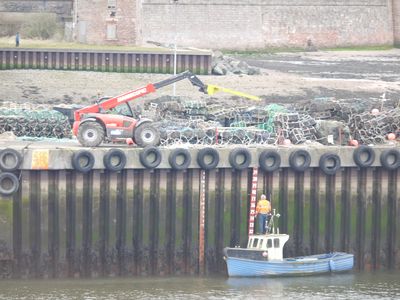 I had the unkind thought that he might fall off the boat and provide me with some good photos ......
later we went for a cuppa and an exceedingly delicious cheese scone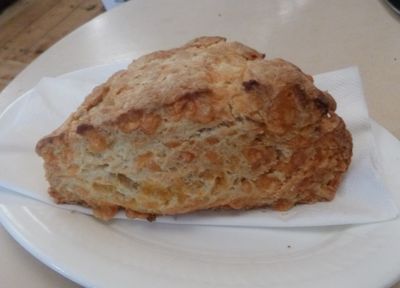 we popped into Serendipity and I couldn't resist this lovely card, by local artist Anne Johnston Gill
then in a charity shop I picked up this rather grubby bag of threads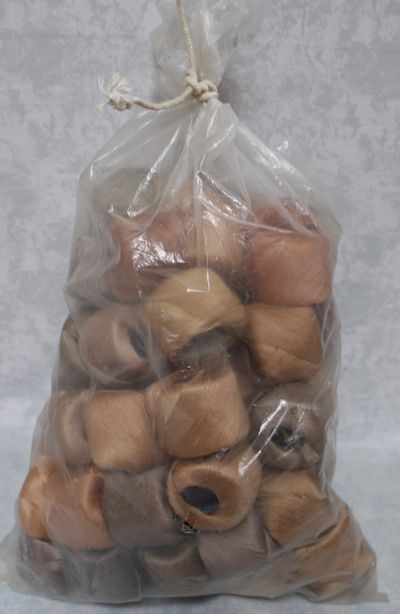 there is a little label inside each reel.  Coton a repriser is darning thread ....... I would have put in a link, but I could only find ones in French!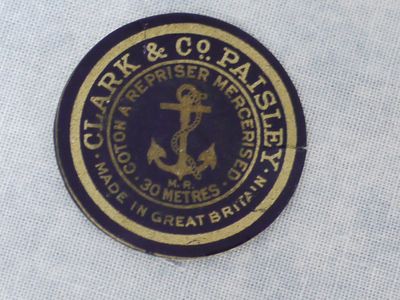 it is lovely thread, and I think it will be good for fine embroidery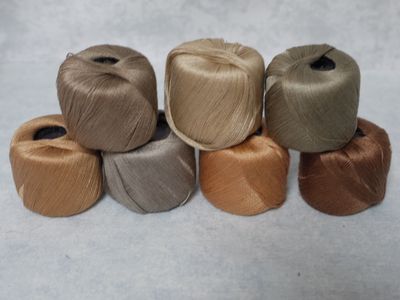 Malcolm had been doing more work on his wine box chest of drawers, finishing the top and sanding it.  The last stage will be to wax it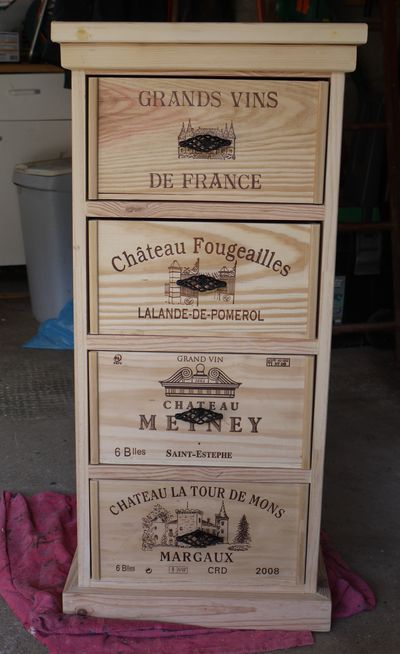 we got back home at lunchtime and I spent the afternoon in the studio.  I finished the quilting on the space quilt, then I spent the rest of the afternoon working on this ......... but you will have to come back tomorrow to find out what it is!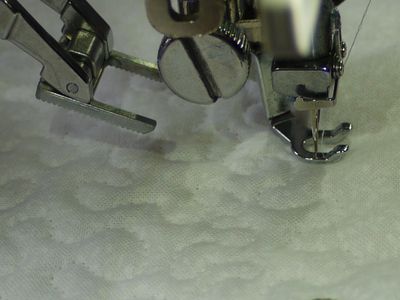 to finish ....... the sun appeared this afternoon, much to the delight of this robin in the front garden