Yesterday morning we drove over to the Woodside Garden Centre, and having parked the car, went for a walk in the woods.  We had only gone a few yards when I had to stop to take this photo, of the sun shining on a tree stump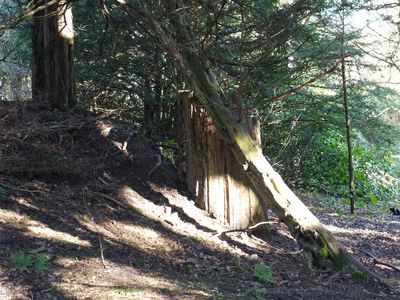 since we last were there for a walk, this new bridge has been built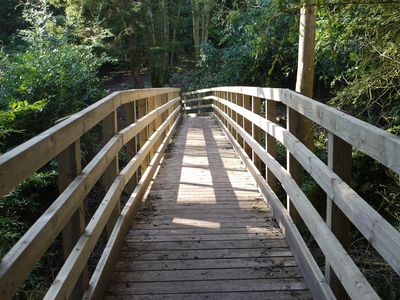 it is a major construction, with metal supports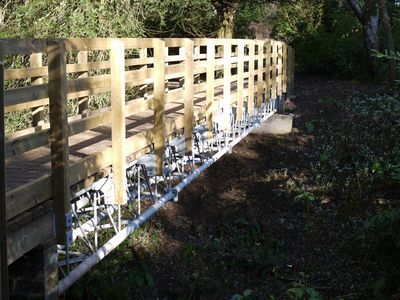 there were lots of snowdrops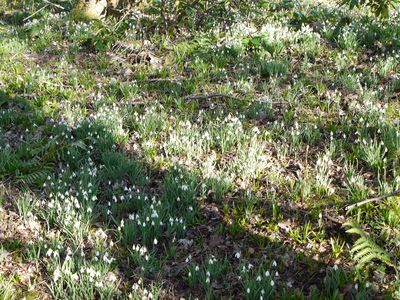 and the wild garlic was just starting to come through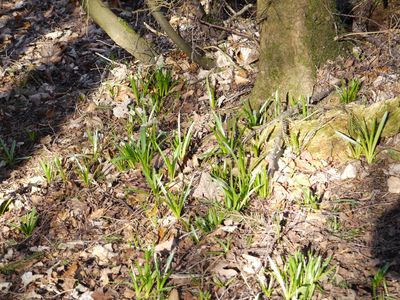 this may look like a weird woodland creature, but it is a pile of fallen branches smothered in moss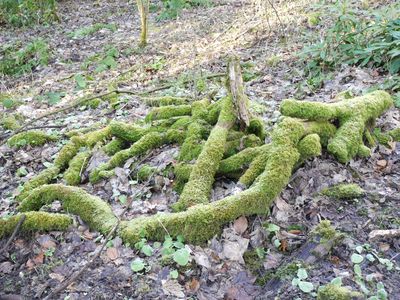 this flash of white caught Malcolm's eye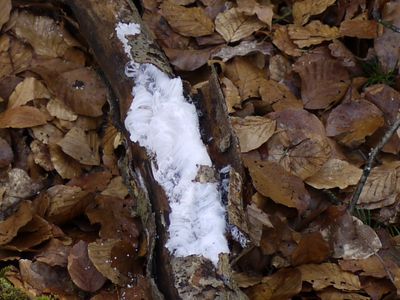 we decided that it was a fungus, but neither of us was willing to touch it, to examine it more closely
this bridge is a somewhat smaller construction than the new one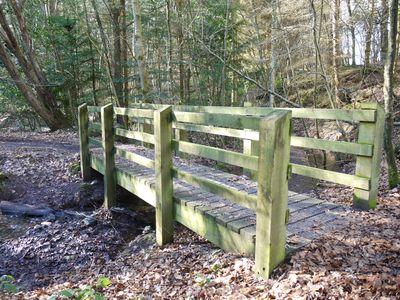 this fishermen's hut is slowly falling to bits
we eventually had to turn back, as the path got too muddy, but it was no hardship to pop into the garden centre for a spot of excellent sconnage!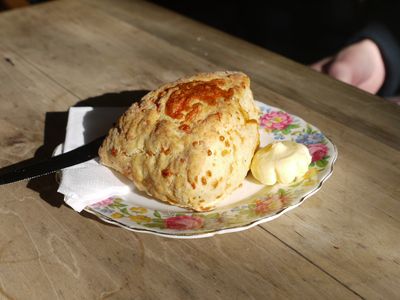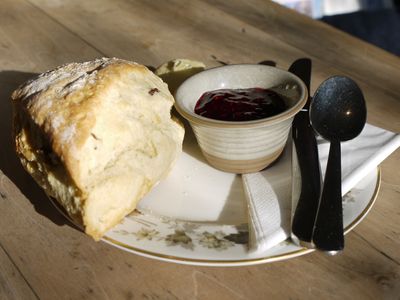 this morning I spotted this big fat pigeon poking about under the bird table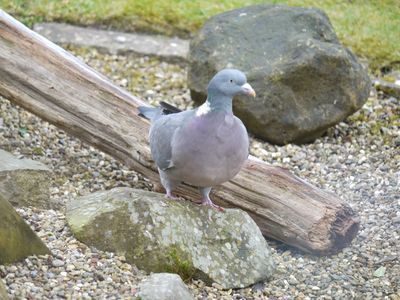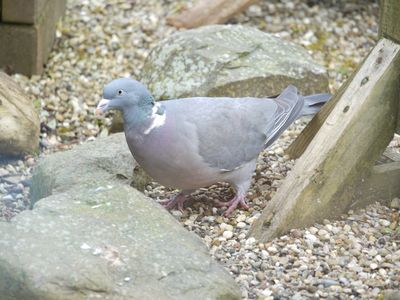 then this afternoon a robin appeared and sat at the edge of the bird bath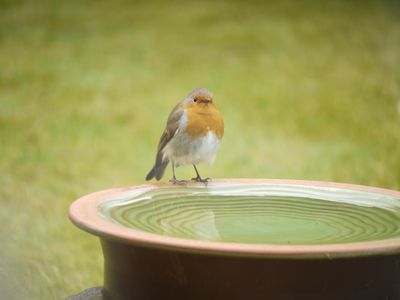 would he venture into the water?
he decided that he would rather have a meal instead!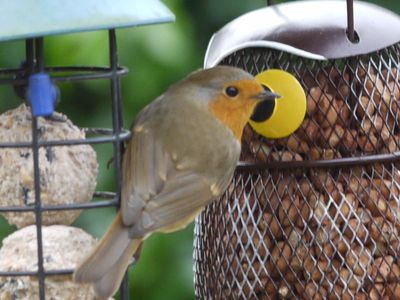 I'll be back tomorrow with lots of sewing - and some knitting