After making the red and black blocks, I was left with a pile of scraps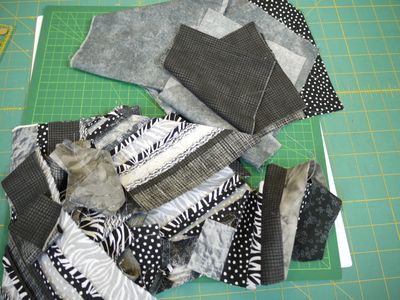 so I started sewing them together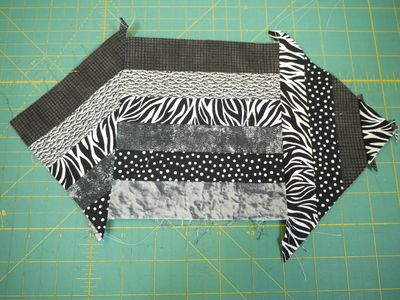 randomly adding bits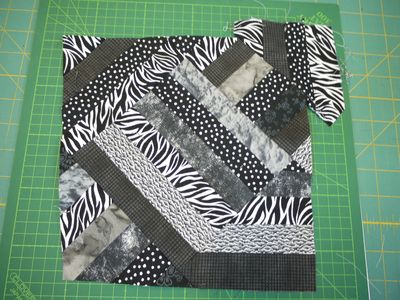 ending up with this block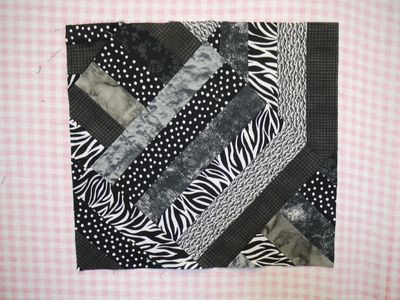 but now I have scraps of the scraps!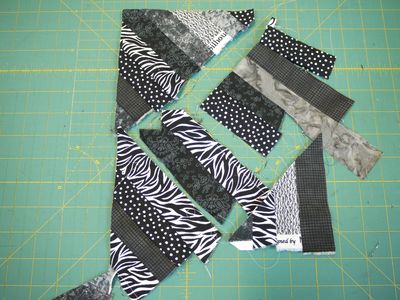 today was orchid-watering day (I only water them once every two weeks) and I thought you might like to see which ones are flowering.  This one has only just started to flower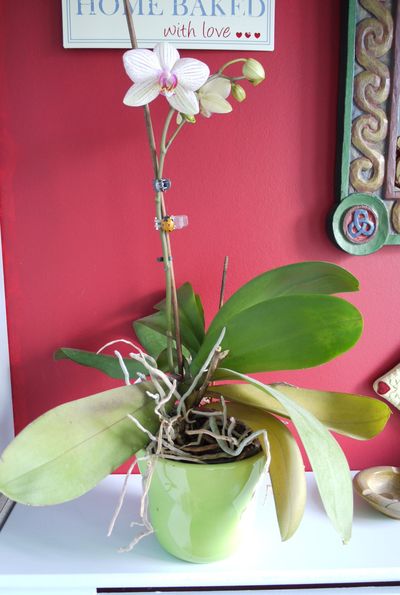 a lovely pale flower with delicate markings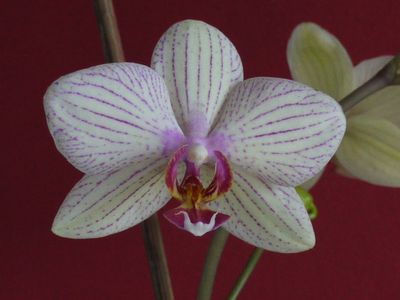 this one is darker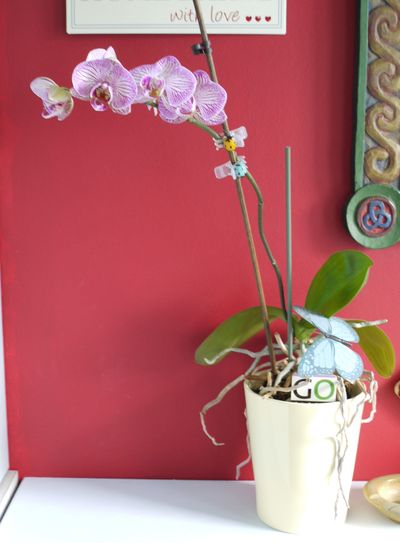 with much stronger markings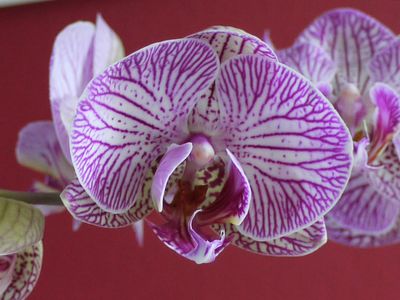 this one is a stronger yellow than it looks in the photos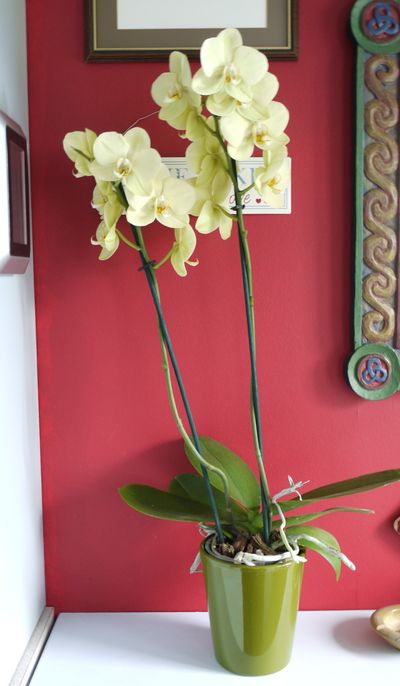 the flowers are waxy looking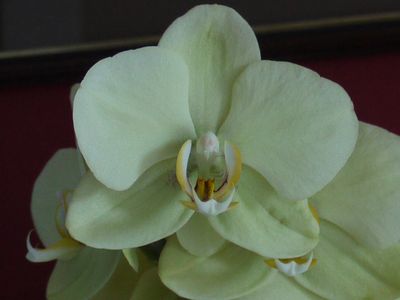 and now a very special treat - a guest photographer!  Stuart recently upgraded his camera (I am very envious) and took it out for a walk on Sunday.  He sent me these three photos, which he was particularly pleased with.  First an arty shot of a pine cone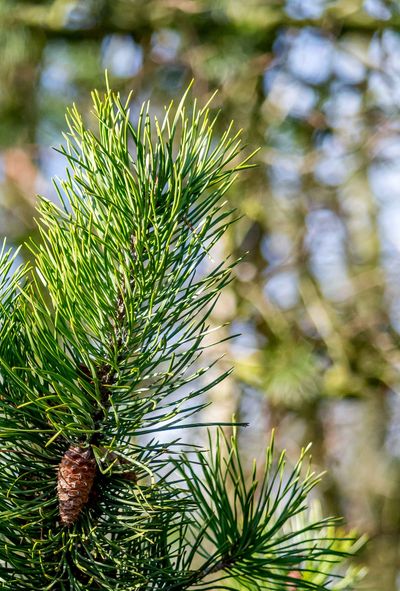 next, an elegant swan
this is my favourite - a very sharp image of a robin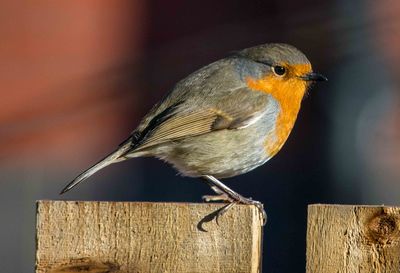 to finish - there was a bit of a commotion in the kitchen this afternoon, and this is what I found when I went to investigate.  I had left some tubs of home made soup to cool, before I put them in the freezer ........ and Malcolm had somehow knocked a pear out of the fruit bowl into one of the tubs.  As he went to clear up, I was, of course, shouting "leave it until I take a photo"!!