Yesterday was Mother's Day, and as usual Stuaret gave me a sweet card, with a lovely sentiment expressing his apppreciaion of his lovely Mum*.  He also sent me these beautiful flowers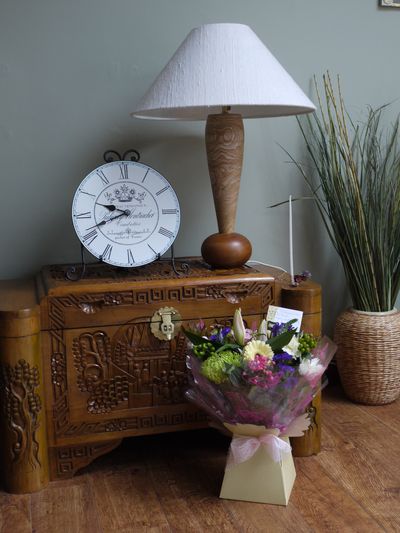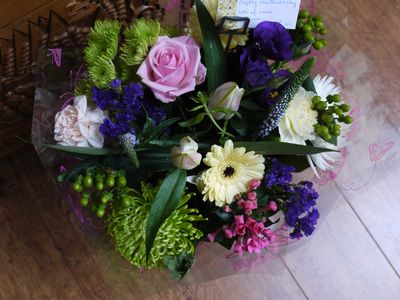 the spoiling continued when Malcolm took me out for breakfast - we had intended to go for a walk, but it was misty and dreary, so the walk was abandoned.  We went back to Pirn House Interiors, where we had lunch on Wednesday, as we had seen these two tempting dishes on the menu.  I had French toast with bacon and maple syrup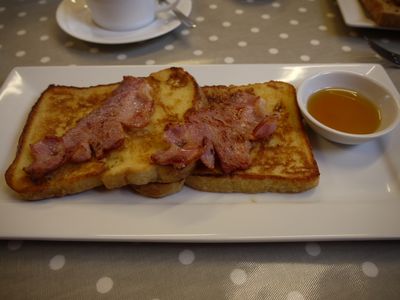 and Malcolm had scrambled eggs with goats cheese and toast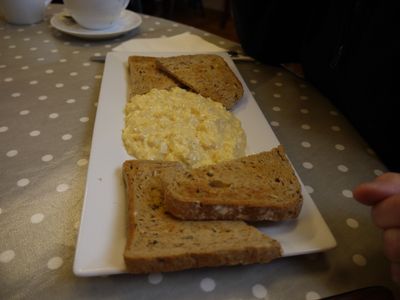 having seen the cakes and scones, I think we will have to visit again soon!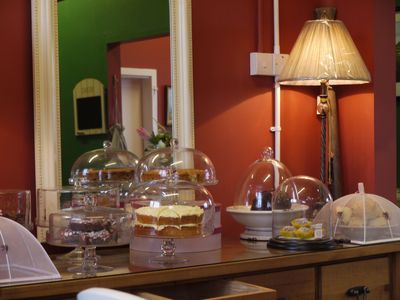 on the way home, we were rathered surprised when we came round a bend to see these cows feeding.  Malcolm was able to pull into the side of the road to let me out to take photos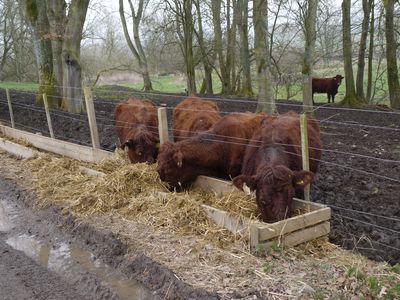 the troughs were actually on the verge - a most unusual arrangement, with the cows poking their heads through the fence to eat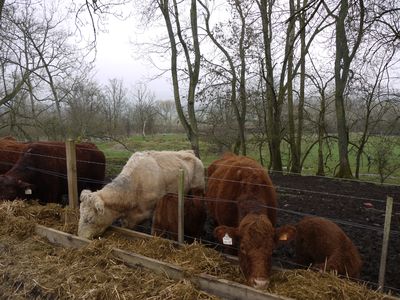 before I got out of the car, I might have been tempted to steal this very cute calf ....... but the smell coming from the field was atrocious!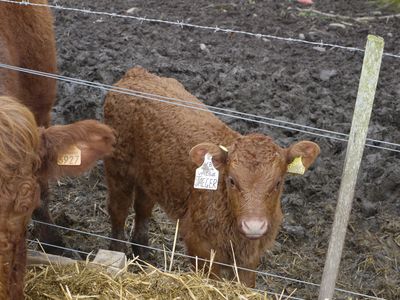 this morning we popped over to Berwick, to return paperwork related to the purchase of our flat to our solicitor ....... ok, we could have posted it, but we were quite happy to have an excuse to have a day out!  As we didn't have any sconnage yesterday, we made up for it this morning, when we popped in here for a cuppa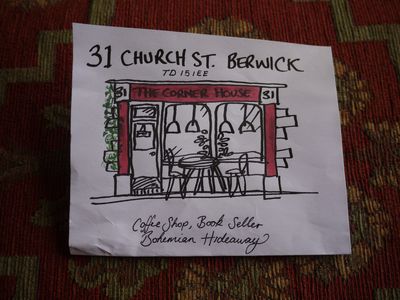 Malcolm declared that this was the best cheese scone he has ever eaten (half of)!!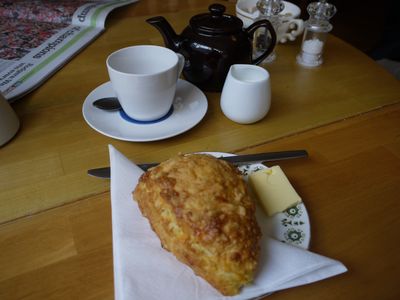 as it was another misty grey day, I didn't take the big lens with me - which of course guaranteed that several photo opportunities promptly presented themselves!  Looking over the parapet of the old bridge, we saw that the seal was there again.  When I half depress the button on the camera  to focus, it emits a beep ..... I am sure the seal heard it, as he immediately moved from lying like this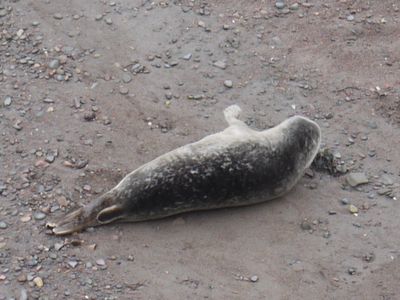 to posing like this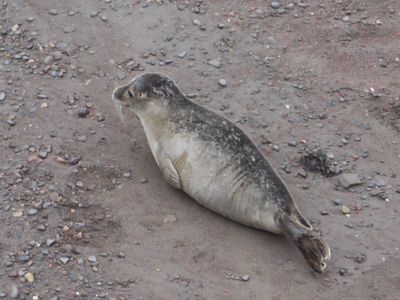 there were also various birds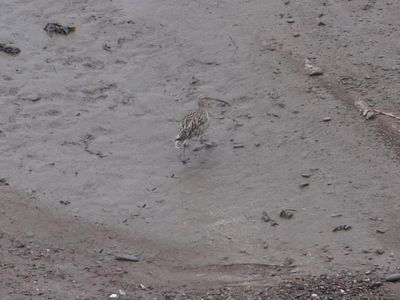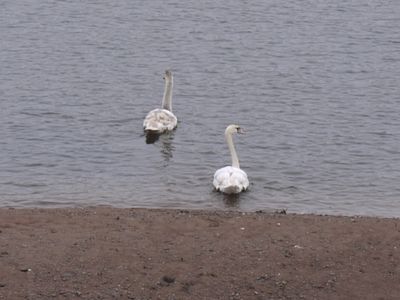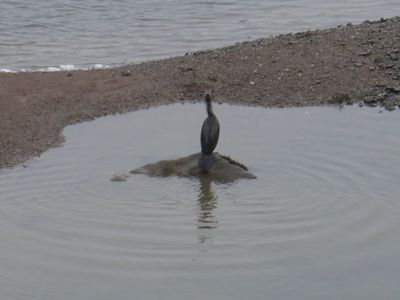 we went for a walk on the beach, and while Malcolm collected driftwood, I looked for sea glass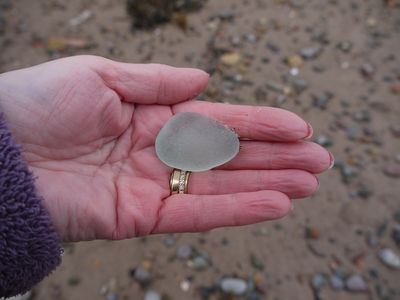 there was a rather hazy view of the lighthouse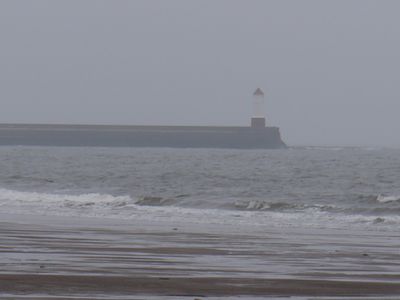 some of the rocks on the beach gave me ideas for quilts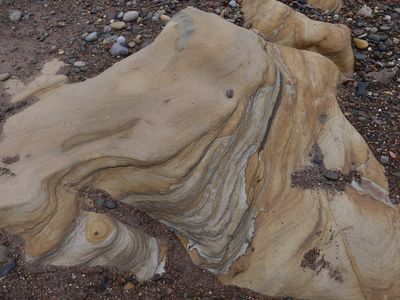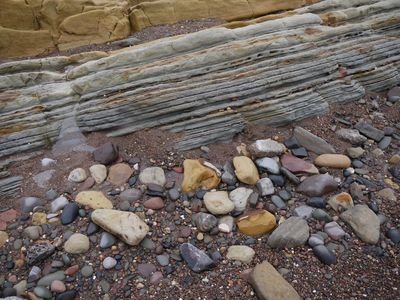 I'll be back tomorrow with a sewing update
*I lied about the card