Yesterday, I headed down the road to Chesters, for a Woolgathering - where a bunch of us get together and indulge in all things crafty.  It was a beautiful morning, so I had a quick stop on the way to take some photos.  Ruberslaw stood out against the sky
Looking back down the road, I had a good view of the Mintos and the Eildons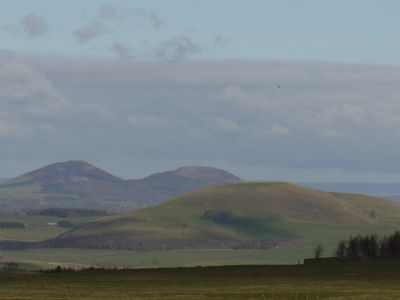 Oh dear, we were so busy talking and working all day, I forgot to take any photos!  But I can show you the progress I made on my scarf
But on to more important things ........ lambs!  I went out for a walk after lunch, and as I did last time, I struggled through the hedge and over the fence to try to get closer photos.  I was somewhat embarrassed when a woman appeared in the field, accompanied by a little girl and a small dog.  I thought I had better explaing what I was doing, but she had realised that I was taking photos and ....... she asked if I wanted to come into the field to get closer!!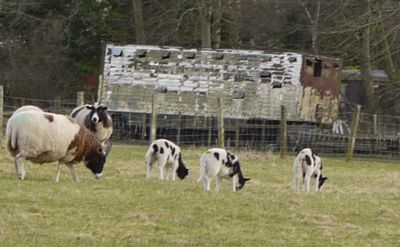 the lambs are getting big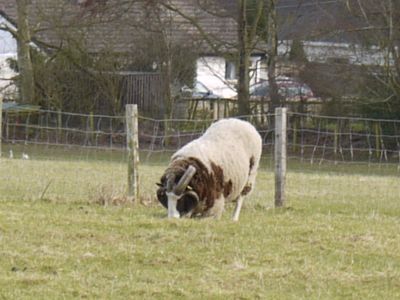 this is the tup (he has broken one of this horns)

they are just so cute!
I was delighted to get so close to the lambs ........ and I have permission to go into the field again to get more photos as they get bigger!  There were some ewes in one of the other fields - I wonder if the one on the right knows that she is different from the others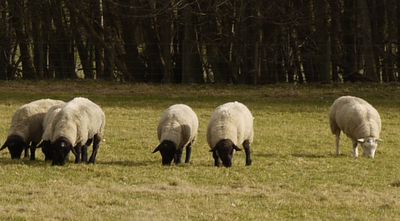 As I was walking along looking for things to thake photos of, a bit of colour caught my eye.  A closer look showed it to be a rotten apple!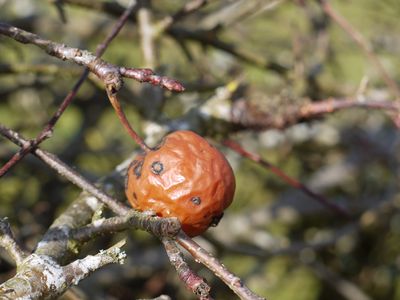 Then later, when I was squeezing through the hedge, I noticed another little bit of colour - a ladybird!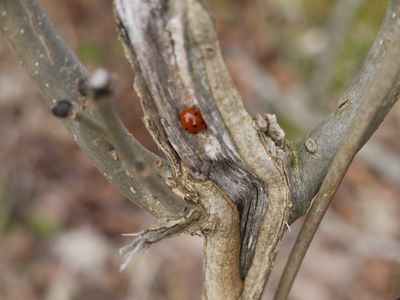 It's Monday, so that means an update on the knitting project.  The little floral corsage didn't take long to do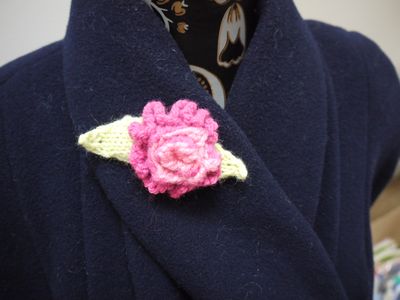 This week's item won't take long either - a washcloth!
I still seem to have quite a collection of photos to show you - I will have to do a catch-up tomorrow!