Tidy Bag
This week, I am going to show you how to make a little bag which hangs from a ceramic coaster on your table or desk, to collect bits of wool, thread etc  ... this is what will you will need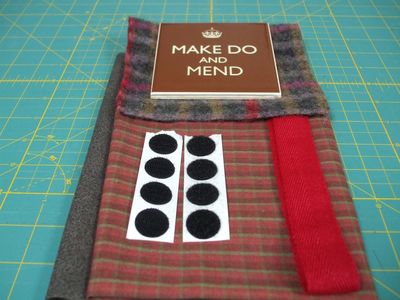 a small coaster (or tile) - it needs to be heavy to support the weight of the bag, a piece of felt (I used a leftover piece of woolen fabric which I had felted in the washing machine), fabric for the outer bag, lining fabric (I used a sample of roller blind fabric, you could use shower curtain fabric) velcro spots and tape.
First, cut  a square from the felt that is just a little bit smaller than your coaster, then to make the bag, I used the same method that I used to make the little gift bags.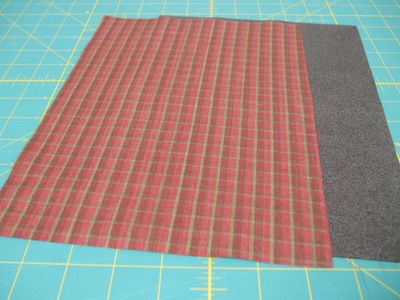 Cut a rectangle from your outer fabric and your lining fabric - they should measure approx two and a half times the size of your coaster, by about one and a half times.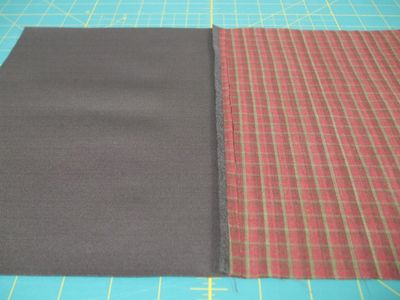 Sew the two rectangles together on a long side, using a quarter inch seam, and press the seam open.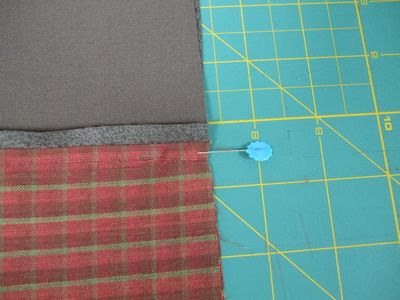 Fold in half, and pop a pin in to keep the seam in line, then stitch
press the seam open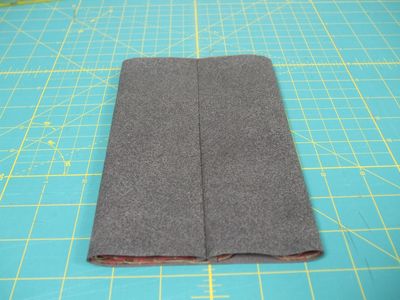 Fold the bag so that the lining is on the outside, making sure that the seams are lined up, and the outer bag is lying flat inside the lining, and sew across the bottom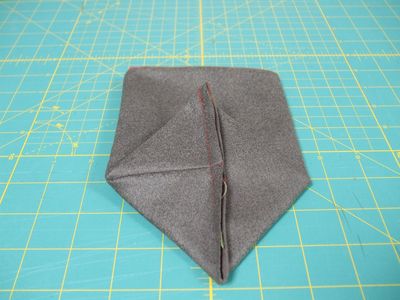 Refold the bottom of the bag, as shown in the photo, making sure the seam is centred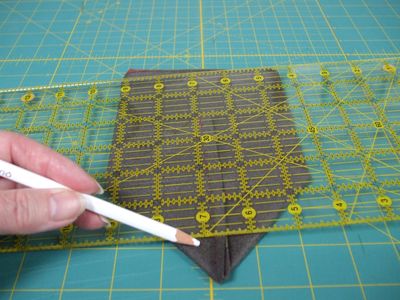 Position the ruler to where it measures and inch and a half, and mark a line.  Do the same for the other side, then sew across the points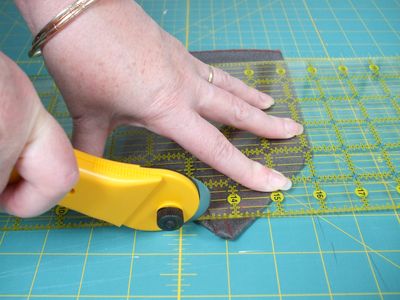 Trim the points off, leaving a quarter inch seam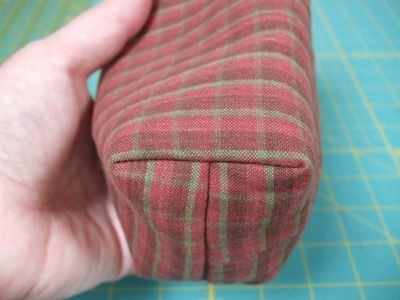 Turn the bag right side out - the bottom should look like this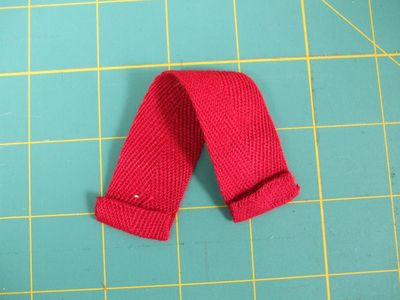 Next, you need two six inch lengths of tape.  Turn over a small hem and press, then turn it over again and press again.  do the same at the other end, but turn the hem to the other side.  Repeat with your other piece of tape, then sew across the hems.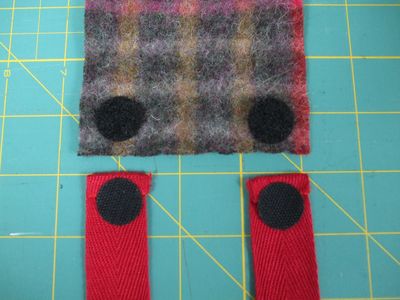 Stitch two velcro loop spots onto the felt and two hook ones onto one end of each piece of tape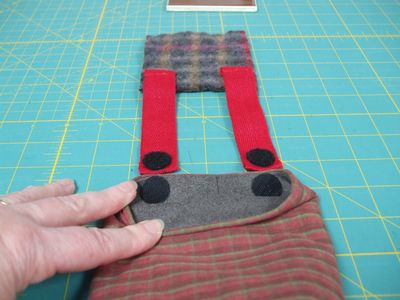 Sew the other spots to the other end of the tapes and the inside of the bag
Last, glue the felt to the bottom of the coaster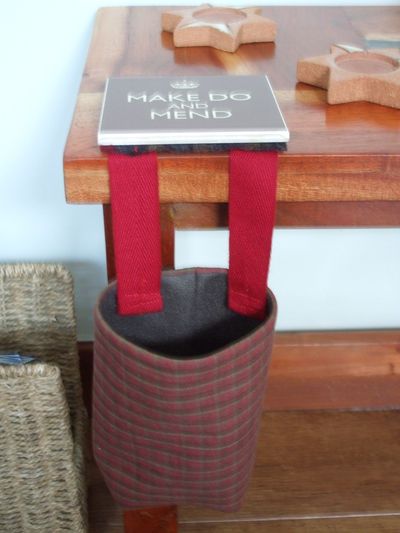 The finished tidy bag on the table.  If you only want to use the coaster, simply take the bag off .....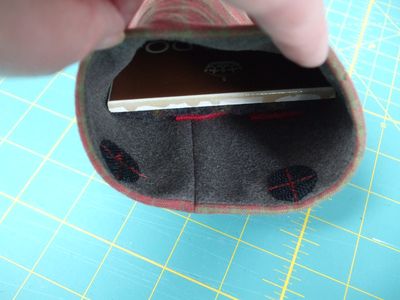 .... and if you want to take your bag to a workshop, simply tuck the coaster and tapes into the bag!