......... while we move into our new home!  We have lots to do over the next couple of weeks, so I will be taking a short break from blogging - but don't worry, I will be back as soon as possible to tell you all about the house (and more importantly, my new studio!).
For tonight's post, another ship!  When we got up yesterday morning, we saw this ship, which had come into the dock overnight.  As always there was a steady stream of lorries all day loading it, then when we got up this morning it had gone!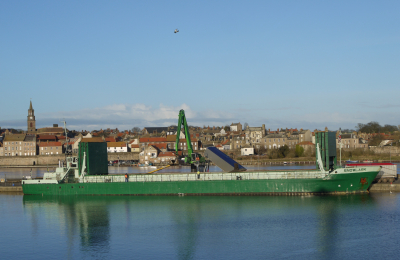 these photos of the swans swimming round the previous ship in the dock somehow didn't make it into a post!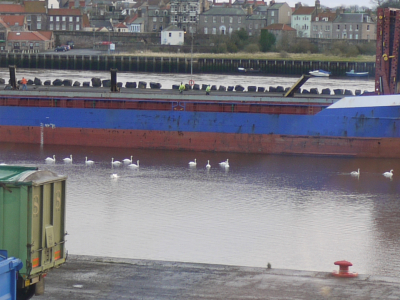 some of them headed out of the dock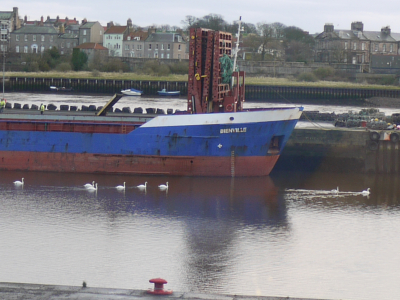 but others stayed, hoping for spilled seed to eat
who is this handsome chap, and where is he going?
yes, it is Malcolm walking out to the lighthouse, while I was at home doing the ironing.  But with the aid of the big lens on the camera, I could see him!!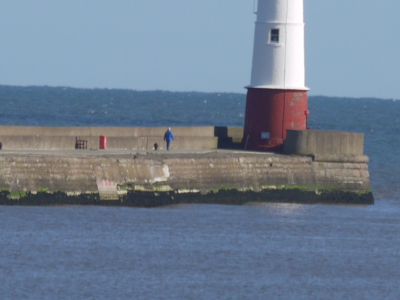 I'll be back soon, with stories from the next exciting chapter of our lives!!