I'm the star turn at the February meeting of Abbey Quilters, showing the members how I hand quilt, so I thought I ought to make a start to making my sample.  I drew this design and popped it on my light pad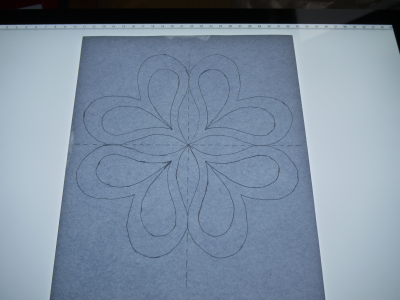 covered it with another sheet of paper, got out  a Sharpie marker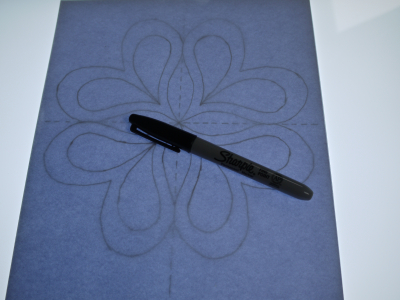 and traced it with much heavier lines which will show up better for the members when they trace it on to their fabric.  I don't draw over my original drawing, in case the pen slips and spoils it.  The dashed lines are to help position the pattern in the centre of the fabric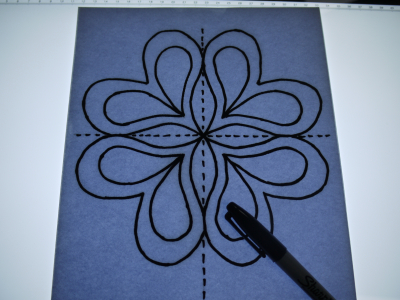 there are all sorts of methods for marking the design on the fabric, but I like these Frixion pens.  I know a lot of purist quilters don't like them, but I'm not using them to mark heirloom quilts, just small everyday pieces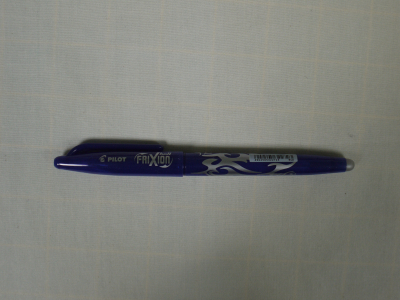 I started by marking a cross in the centre of my fabric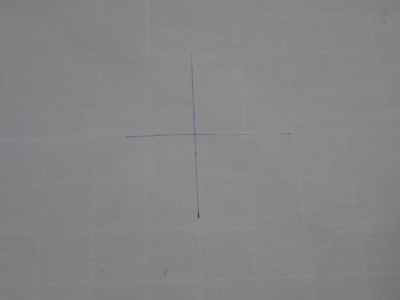 then popped the fabric over the pattern on the light pad, lining up the cross with the dashed lines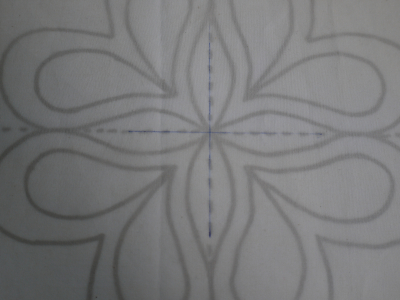 after I have quilted the piece, I will simply waft the steam iron over the lines and they will vanish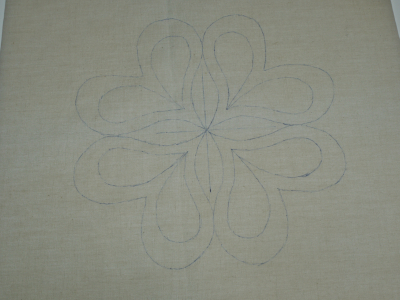 a choice off threads and a choice of needles - but now you will have to wait until February to see what I did next!
in common with lots of people, we are trying to eat less, after over-indulging at Christmas (and we are still eating our Christmas chocolates) ......... but that was ignored today!  We had a voucher for two meals for the price of one at the Garden Centre in Kelso, so we popped in for lunch on our way over to Berwick today.  Malcolm had ham, egg and chips, which had at least a nod to healthy eating with a (very) small amount of salad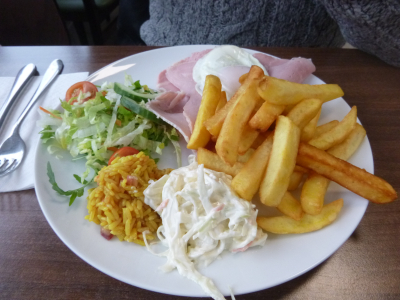 while I had my favourite macaroni cheese and chips!  We did only have a bowl of homemade soup for dinner, having eaten such a large lunch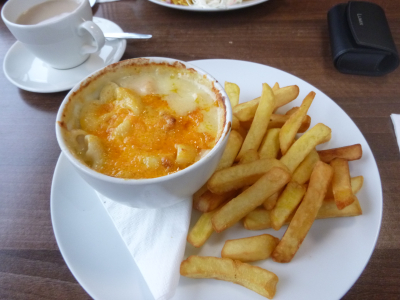 and because of my dedication to my blog and to you, my lovely peeps, I of course had to have a "Friday cake" to share with you!!  (don't worry, I only ate half of it, Malcolm ate the rest!!)  A delicious chocolatey fruit and nut slice - it was so sweet and rich, I don't think I could have eaten the whole piece!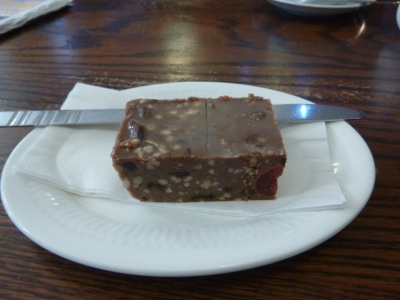 over the weekend, I will be working on one of my 17 UFOs - progress is being made! I hope you have a wonderful weekend, love Anne