When we were browsing in a charity shop in Berwick last week, Malcolm spotted the earrings and I spotted the necklace ........ perfect little bits of bling for Nelly!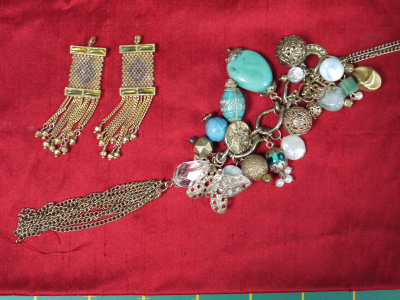 I had also bought a length of gold ric rac last week, which I might use to trim her saddle cloth
I decided that Nelly ought to have the sun shining on her, so I marked it in the corner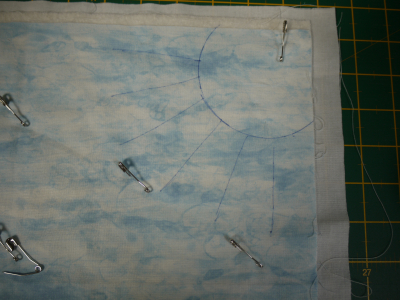 and stitched it with a heavy Madeira thread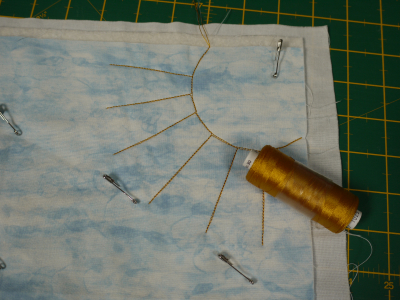 I also decided to give her a cap, and fussy cut a piece of silk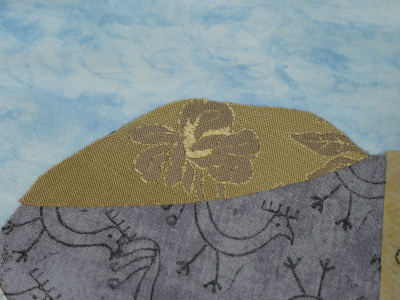 then I found a little sample of posh silk curtain fabric, which has heavy gold embroidery.  I trimmed the excess fabric off, then bonded it to the saddle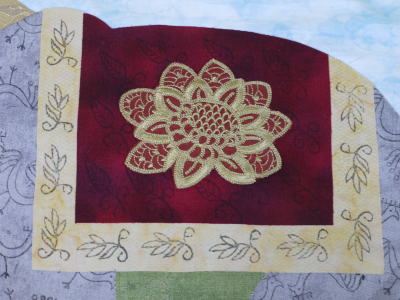 next, I quilted the sky with a loopy meander.  The plan is to stitch beads or sequins in each loop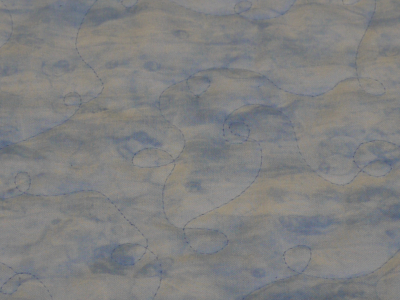 a search through my thread stash produced a lovely heavy variegated thread, perfect for quilting the grass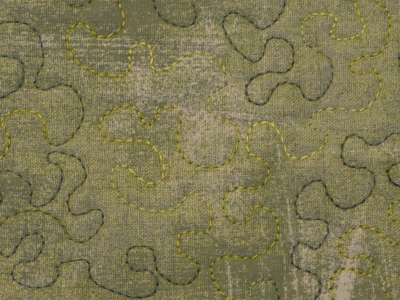 the next step was to trim the wallhanging
then add the binding.  Once it is stitched in place on the back, I can have fun adding all the bling!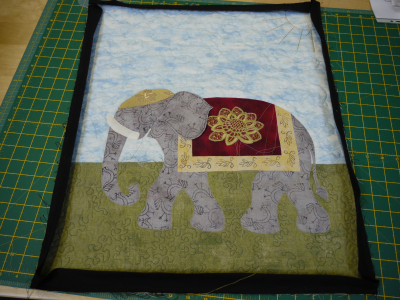 yesterday morning we went out for a walk, then treated ourselves to something we haven't had for ages ...... one of our famous two-scone lunches!  A delicious cheese scone still warm from the oven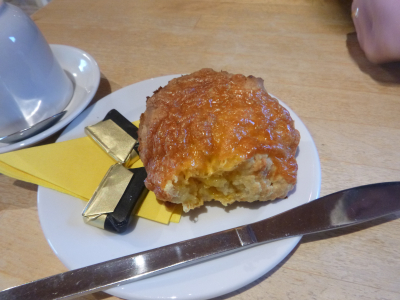 and a rather tasty cherry scone