We got up on Monday to a world turned white.  Fortunately it was white with frost and not snow.  I wrapped up in my big winter jacket and ventured out into the garden to take some photos.  This is the top of a fence post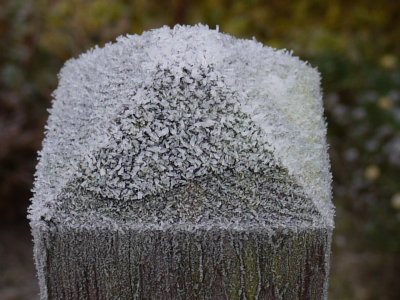 there wasn't any sun to show the time on the frosty sun dial
the frost made the lambs' ears look even more fuzzy than they usually do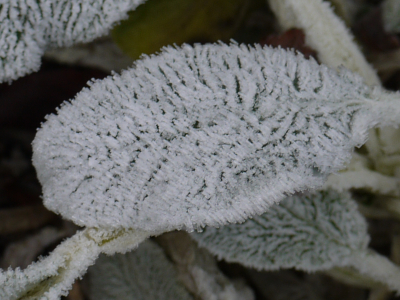 so what is this frost on?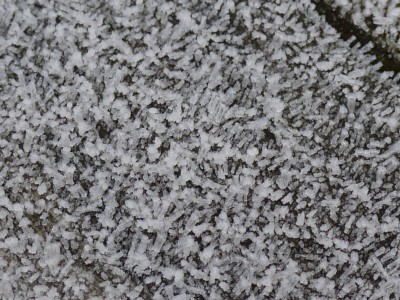 the old wooden garden furniture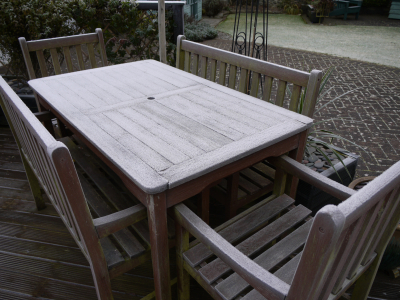 this is an unopened bud on the passion flower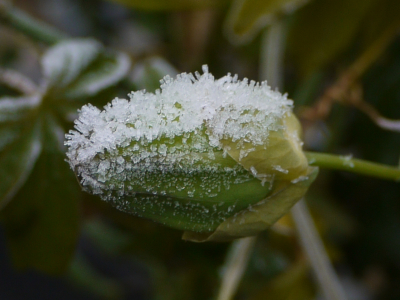 a little toadstool in the grass
frost patterns on the windows of the summerhouse
I remember windows in our house looking like this when I was little, in the days before double glazing and central heating!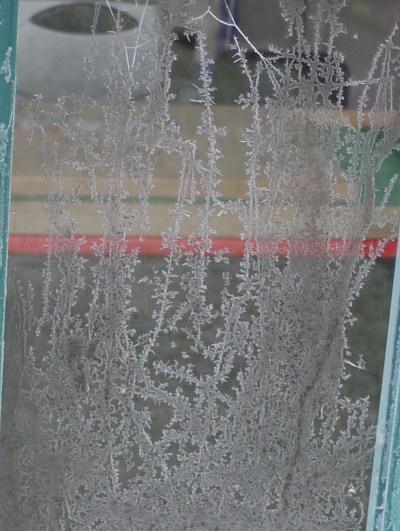 I told you it was cold!!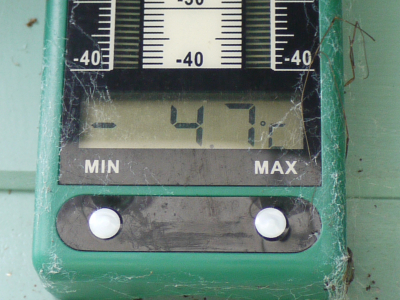 a delicate edging of frost on a rose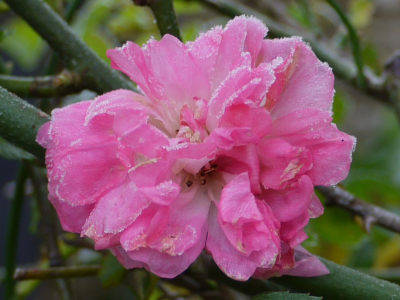 this is a bud on the miniature rose - it is about the size of a pea!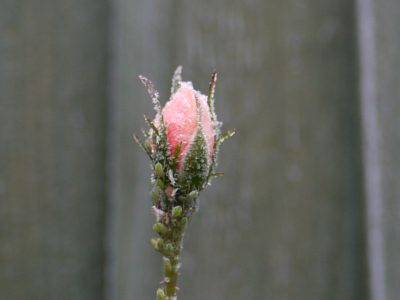 a dusting of frost on a clematis flower ......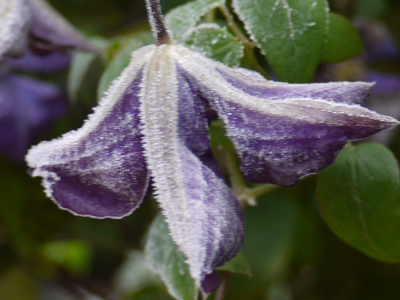 ........ and on the pot of sage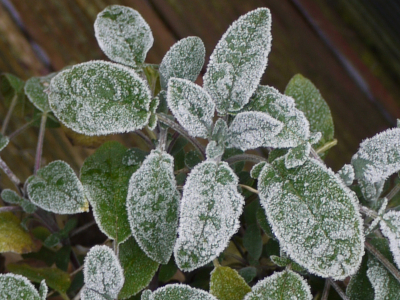 in the front garden, the rowan berries are loosing their colour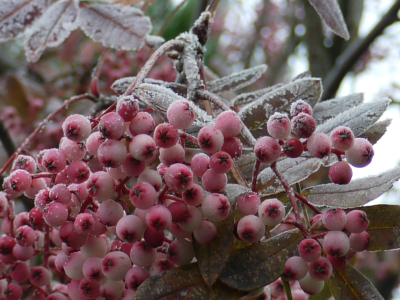 the owl is looking grumpy - but I would too if I was frozen and had a hole in my head!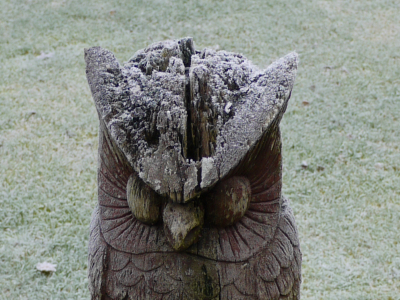 This little bird looks a bit happier!
this is a colour photo, but the green of the conifer is covered by the frost
the frosty Minto Hills in the distance
later in the morning, when I went to put the weekly food shopping in the boot of the car, I noticed these little icicles hanging over the number plate!!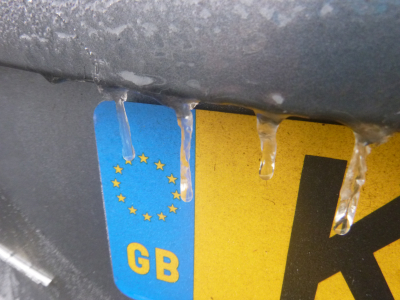 yesterday we had a flying visit to Stuart and Alison, stopping on the way for lunch at Manderston's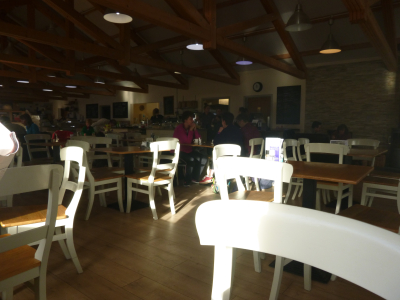 Malcolm had delicious mushroom soup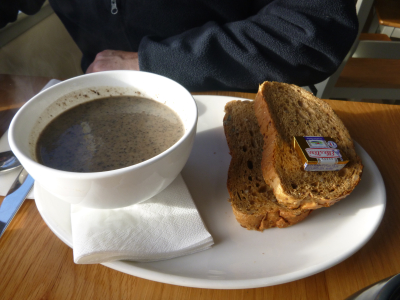 and I had a tasty cheese and chutney toastie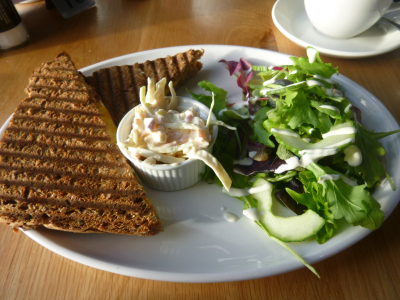 this morning, instead of heading back to Hawick, we pottered down the A1 to Berwick.  Hopefully the weather will stay dry and bright (if cold) and we'll be out and about ....... there may even be some sconnage consumed!