We went over to Berwick on Thursday, and just as it was starting to get dark, a very large lorry drove onto the dock (it is used as an overnight lorry park) with a very large dumper truck on the back.  I was planning to get up in the night and steal it ....... but I slept in!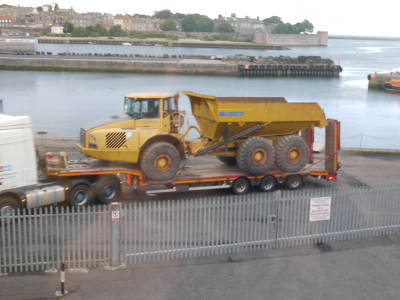 when we walked over to town on Friday, the salmon fishermen were out on the river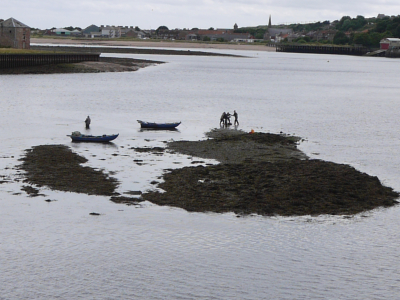 it must be hard work hauling the net in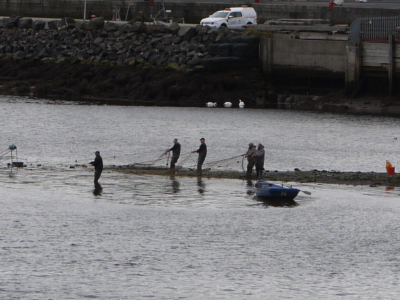 work continues on the Money Pit.  The worn stone under the window had been replaced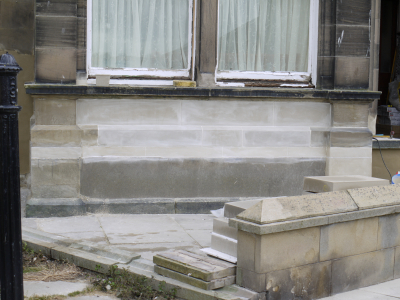 and the pillar on the left has been plastered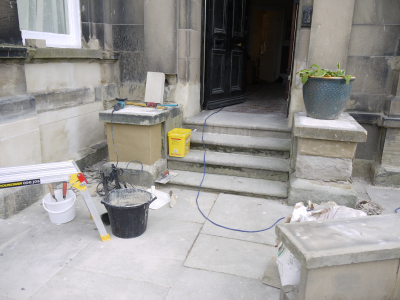 there didn't seem to be much happening at the Big Money Pit, although some piles of rubbish have appeared in the back yard
seeing these coins lying on the pavement, of course I bent to pick them up ........ but they were glued in place!  I wonder if someone was filming all the people who tried to pick them up ....... maybe I'll be a star on social media!!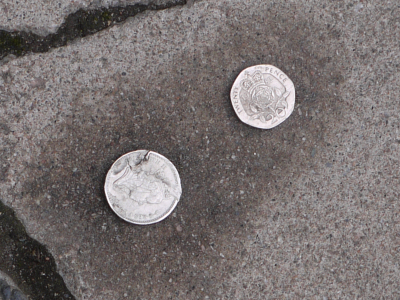 on Saturday, we stopped for a chat with the man on the sausage stall at the Saturday market.  OK, I meant we stopped to have a sample of sausage which he had just cooked (despite having just had breakfast!).  The sausages are so delicious, we regularly buy a pack - but on Saturday we succumbed to the "buy three, save money" offer.  Don't worry, we won't be guzzling them in one go, they have gone in the freezer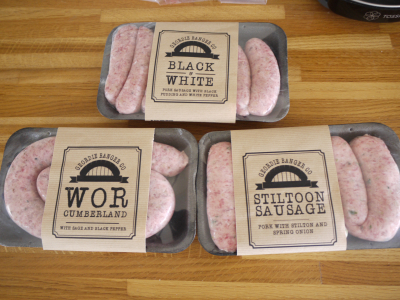 on the beach on Saturday afternoon, I thought I could see a face on this stone
and I am sure there is an angry bird on this rock, with his eye in the middle, and his big beak pointing to the right
if you are romantic, you will see a heart, if not you might see a little fat bird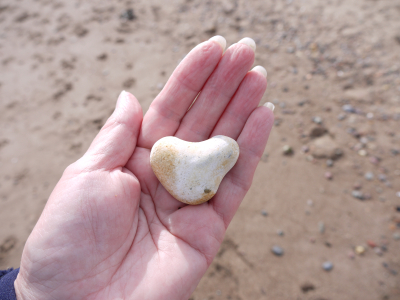 there are still flowers growing in the sand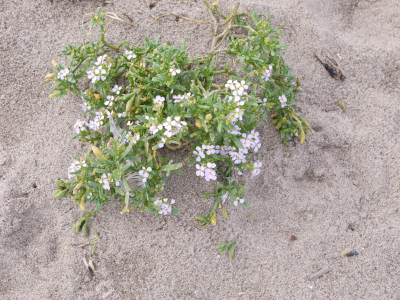 and of course we have to have a photo of the lighthouse - I decided to put it to the left of the photo this time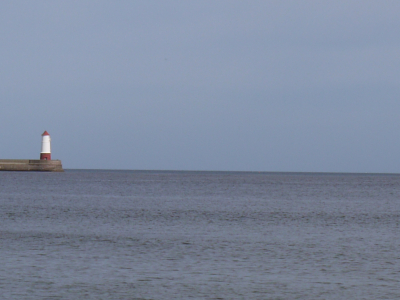 they say when you visit somewhere you should only take away memories, and only leave footprints ...... but I did take away my heart shaped stone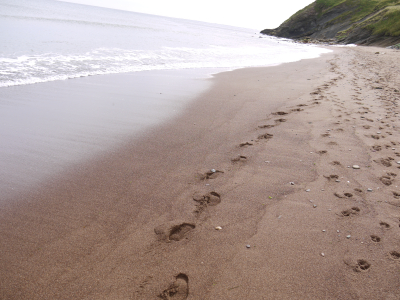 on our way home yesterday, we popped into the Mill in Jedburgh for a cuppa and sconnage ........ a very good cheese scone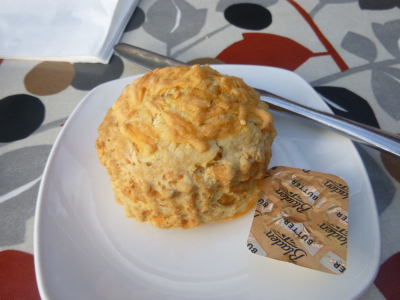 I'll be back tomorrow to show you the one or two little things I brought home from our holiday (in addition to all the happy memories!!)