After lunch, Malcolm suggested that we went for a walk round the old walls, but instead of walking along the top of the walls as we usually do, he thought we should walk  round the bottom.  That meant that on the way to the walls, we passed the entrance to the icehouse.  Usually the gate is shut and locked, and all you can see is the entrance tunnel, but when we went past we saw it was open, and that there were people inside ........ so we went in too!  We were amazed at the sheer size of the place. There was a knowledgeable chap who explained that the icehouse dated back to the heyday of salmon fishing on the Tweed, and could hold 250 tons of ice, which was collected from the frozen river in the winter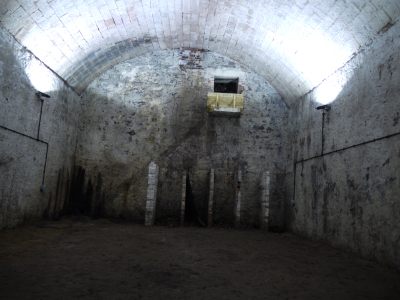 the hatches at the tops of the walls allowed them to completely fill the space - and Malcolm and the informative chap give the scale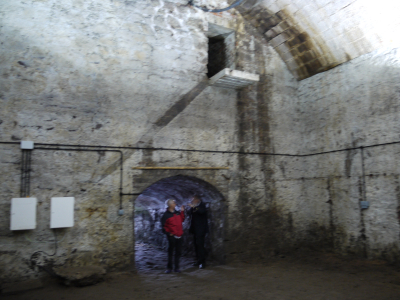 as we walked on round to the walls, we noticed this statue, and wondered who the woman was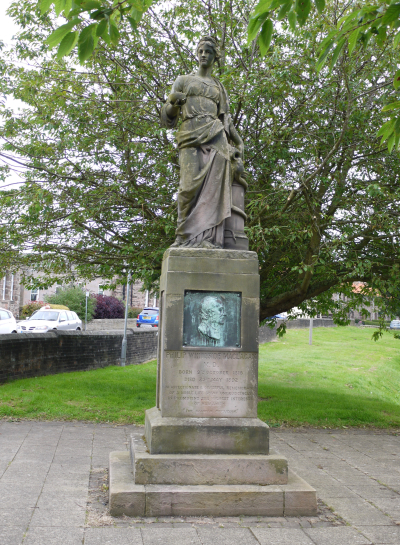 well, we still don't know, but assume she had something to do with medicine, as the statue is dedicated to a doctor
so how high do you think the walls are - 6 feet, eight feet, perhaps 10 feet?
that little speck is a man standing on top of the walls ..........
and these are two people walking their dog - which you can just see on the left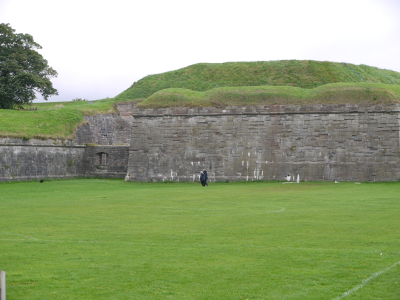 you know that walks with Malcolm often involve steps - today it was a long flight down
on our way down we had one of those silly arguments ........ I liked this door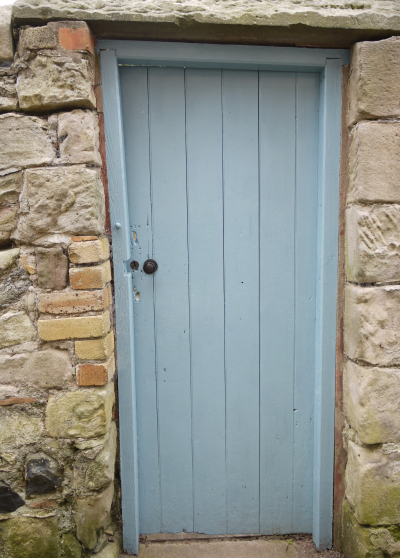 ........ but Malcolm said this one was better!!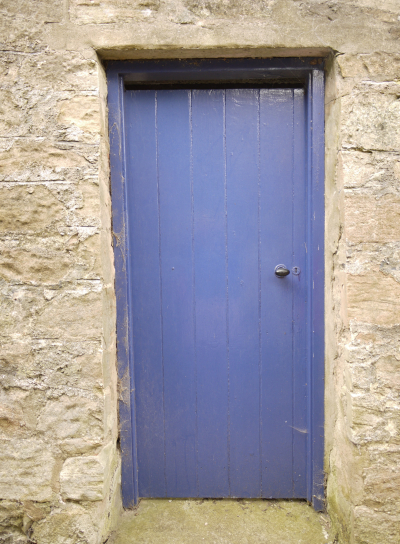 our walk ended here, at Lowry's coffee shop in The Chandlery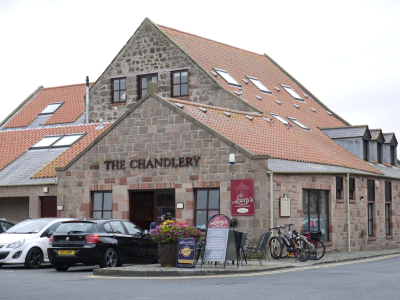 I had rocky road and a pot of tea
while Malcolm had lemon drizzle cake and an americano, with hot milk on the side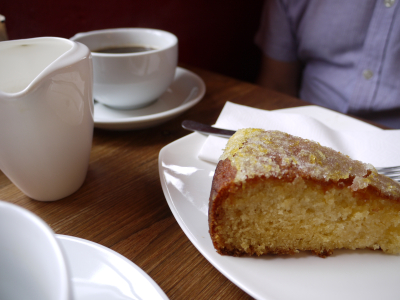 after two days of glorious weather, we are back to the default end-of-summer weather ....... rain!  We will be heading home in the morning, but the forecast isn't very good, so  I don't think we will be out and about.  However I think Malcolm has football and cricket to watch on tv, and no doubt I will be out in the studio playing.  I hope you have a good weekend, love Anne