We came over to the flat at lunchtime, to find there was a ship in the dock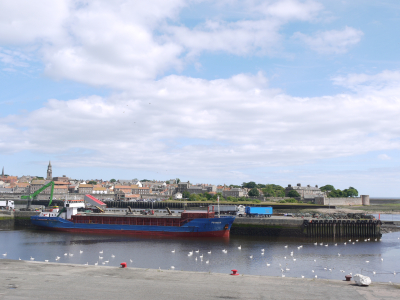 it was being loaded with what we think is rape seed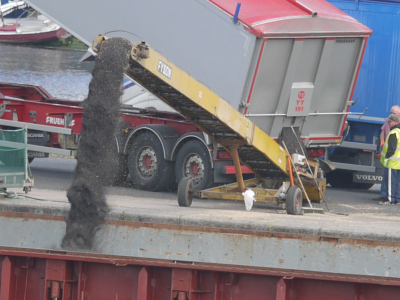 I want one of these!!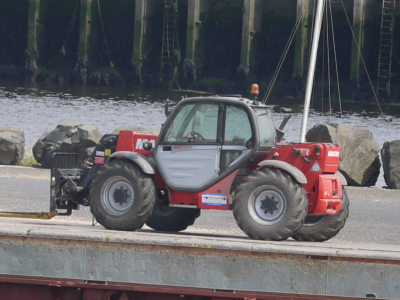 after lunch, we headed for the beach.  The sun was shining, and there was a queue at the ice cream van!
the holidaymakers were making the most of the better weather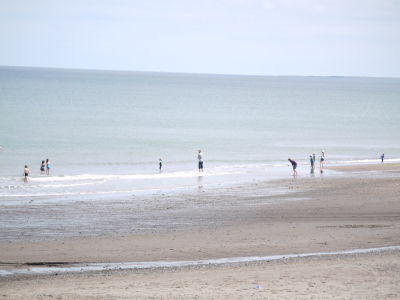 with this brave chap actually going for a swim in the chilly water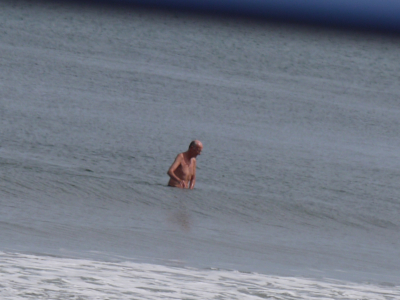 blue sky!
although it was still hazy looking into the distance at Bamburgh Castle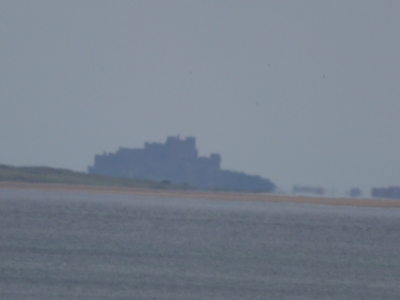 and there was enough wind offshore for this yacht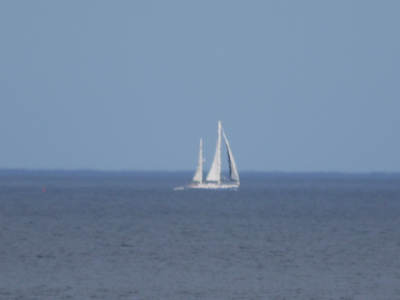 oh dear, there is no escape from crabs on the beach!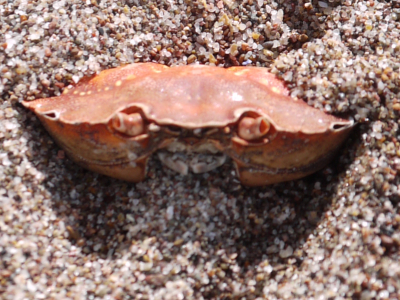 after a good long walk, we enjoyed a cuppa sitting in the sunshine, watching the world go by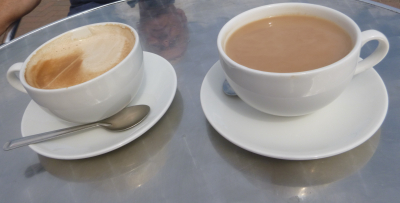 although we both enjoy cooking, sometimes it is nice to let someone else do all the hard work, so this morning we popped into a well known supermarket, and bought one of their "meal deals".  All this for £10!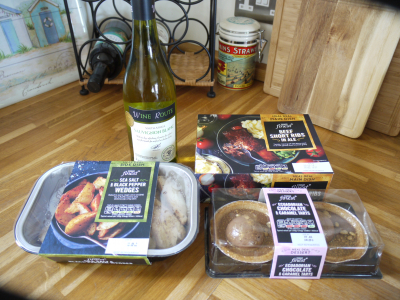 did I hear you say you wanted a close-up of the pudding?
after tucking into the short ribs, which we had with mashed potato, we shared a tart with some fresh strawberries.  The food was delicious, and we couldn't have cooked it and bought a bottle of wine for £10 (we might just open the wine later when we are watching the other football semi-final).  I was hoarse last night shouting at Andy Murray, who put us through torment before he won, and cheering on Wales, but to no avail, as they were beaten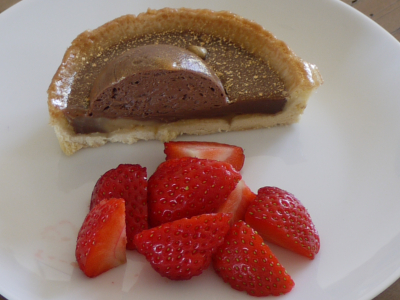 we had just finished dinner, when there was activity in the dock, and the pilot boat headed out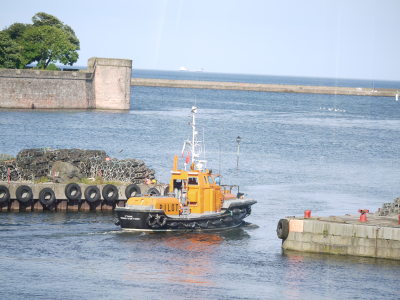 followed by the ship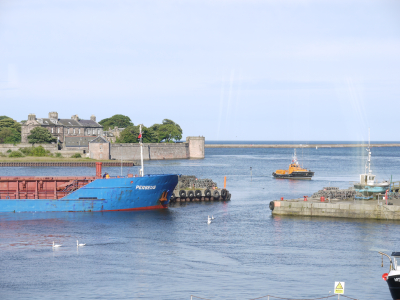 the swans were glad to have the dock to themselves again!