As well as working in the garden, I have over the years also spent a lot of time making curtains and blinds.  I made these blinds for our house in Cambridgeshire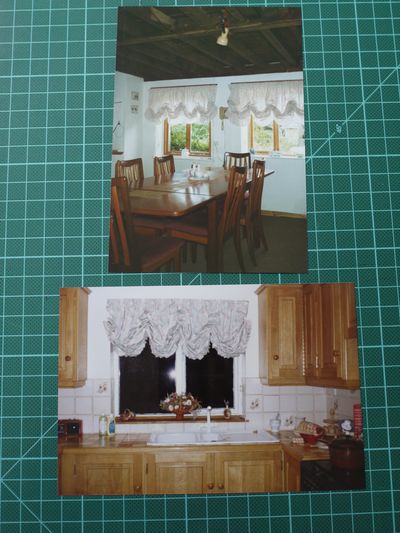 The blinds went with us to our next house, then the ones in the top photo went to the flat that Stuart lived in when we were in Indonesia - that was in 1997, and thhe blinds are still there!! 
This is Christmas 1989.  I still have the beautiful Laura Ashley dress and jacket, but unfortunately they don't fit!