On Saturday, we were up bright and early to drive up to Larbert to stay with Stuart and Alison for the weekend.  After a welcome cuppa, we popped round to visit Fraser and Linsey, to deliver Mr Badger.  Fraser was delighted with him, and he was soon settled in on a very large cushion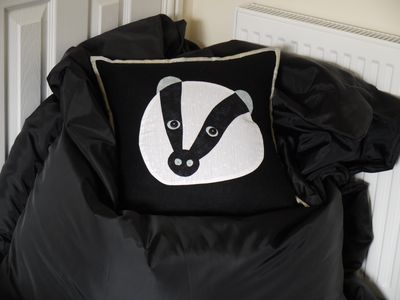 then it was back to Stuart and Alison's to get on with making the Roman blinds.  While I was busy sewing, Malcolm and Stuart screwed battens to the walls above the windows, and cut the battens and the dowels for the blinds.  The sewing didn't take as long as I thought it would, and soon the blinds were ready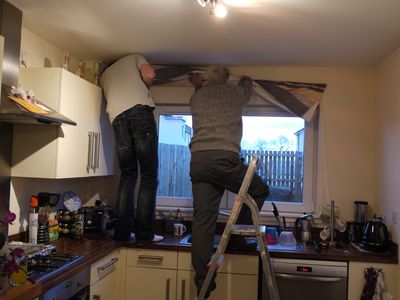 I was pleased with the way the pattern on the kitchen blind fitted in with the folds
I have to admit that I miscalculated guessed wrongly how much cord I needed for the blinds, so the one in the hall is temporarily held up with string!*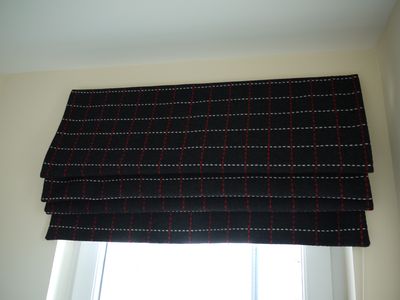 on our way home yesterday, we popped into the Mayshade garden centre for a cuppa.  We shared a taster plate of cakes, cutting them in half to have a taste of each one...... except for the one with white chocolate, which Malcolm got all to himself, as I really don't like the stuff!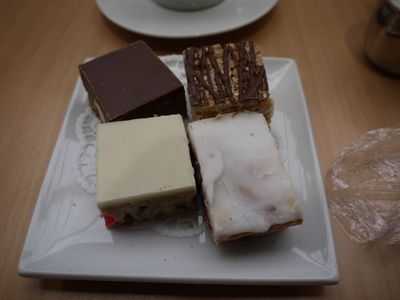 the weather on the first part of the journey was awful, with driving wet snow making for poor visibility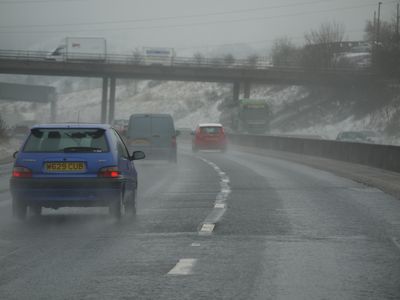 however, as soon as we reached the Borders, the sky cleared and the sun came out!  The only snow was left over from last week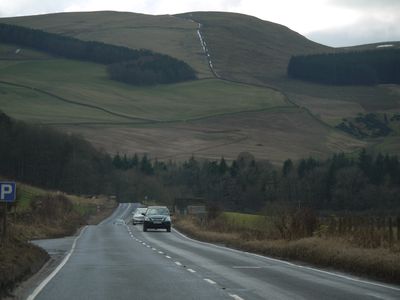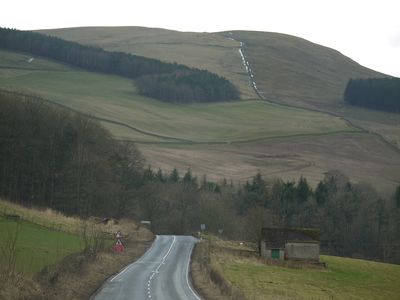 there was more sunshine today, so I went out for a walk after lunch.  The donkeys were as cute as ever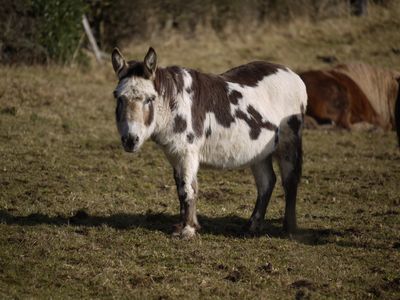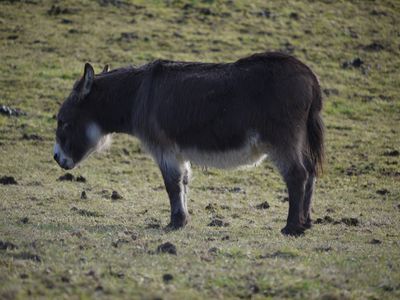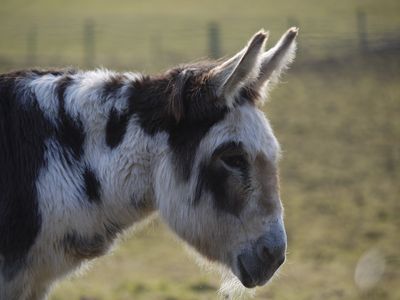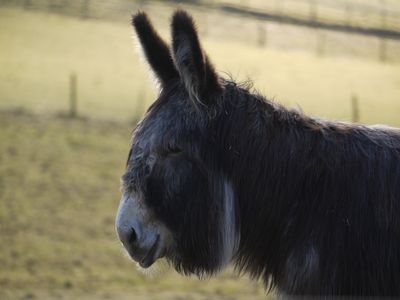 the sun was shining on the Mintos
this blackbird was enjoying a thorough bath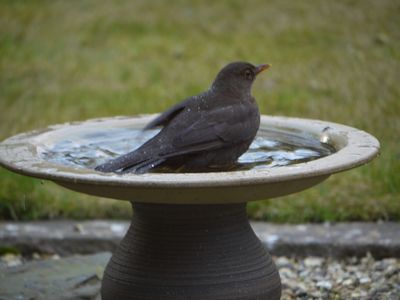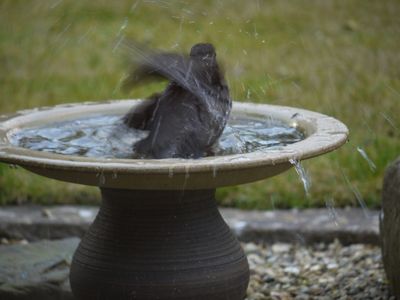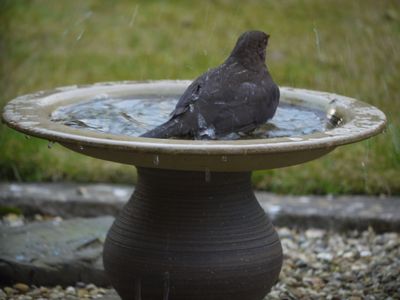 do you remember a few weeks ago I showed you photos of the new hat shop in Hawick?  This article was in The Scotsman on Saturday (click on the photo to enalrge it)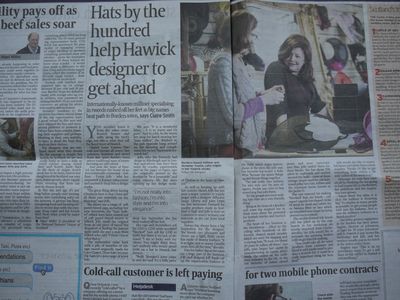 there may be peope in Hawick who are willing to pay £600 for a hat ...... but I'm not one of them!!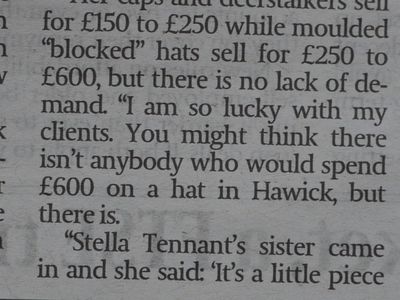 * while I was in the middle of writing this, Stuart phoned.  He bought more cord yesterday, so the hall blind is now finished!